Affiliate Disclosure: Cannabis Vape Reviews is supported by readers like you. We may earn commissions for purchases made through our links. Learn More
This guide lays out some awesome dry herb vapes and use accessories to go with them.
If you're going to be vaping weed, these are some of the best accessories to pair with your vape.
To enhance your vaping experience, you'll need some useful accessories like keeping a good grinder handy, protective cases, and a cleaning kit to keep your vape fresh and working flawlessly.
This list of essential weed vaping accessories will continue to be updated as we come across awesome new products.
In this article, we'll cover the following:
Best Dry Herb Vape Brands & Warranty Coverage
To start off, let's take a look at some of the of the best known vape brands, trusted for their high standards in quality and performance as well as reliability and innovation.
And so you can rest assured that you're covered, all of these vapes are backed by limited warranties.
Discount with code at AirVape
Discount with code at Vapman.com
Discount with code at DavinciVaporizers.com
Discount with code at FurnaVaporizer.com
Discount with code at AirVape.com
Available from VapePartsMart.com.
Discount with code at DaVinciVaporizer.com
Order directly from PAX.com
Available only at DaVinciVaporizer.com
Discount with code at GPen.com
Discount with code at Gpen.com
Discount with code at Vapor.com
Check out all of our dry herb and flower vape reviews here.
Grinders to shred your nugs
Whether you're vaping with conduction or convection style of heating, you'll want your nugs shredded to the proper grind.
A good grind for vaporizers strikes a nice balance between being a fine grind, but not too coarse.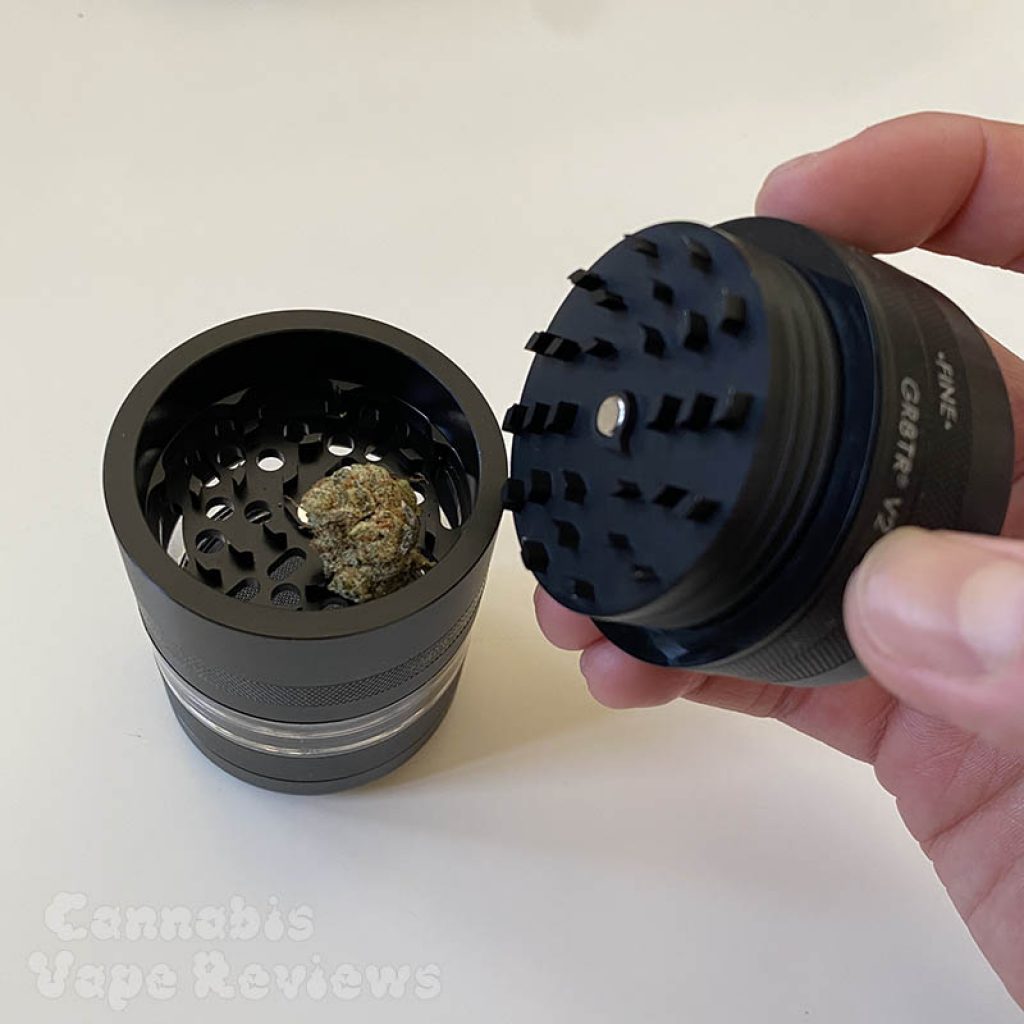 A finer, less coarse grind increases the surface area of your weed and allows for more even heating. This is especially noticeable for convection vapes where hot air must pass through a packed bowl. If your grind is too coarse, heat will not penetrate through your weed evenly, creating undesirable hot spots.
Whether you're smoking some dank, sticky buds or vaping flowers, you'll benefit big time from having a good grinder. …
Discount with code at Ryot.com.
Herb Ripper offers heavy-duty, all-steel grinders for shredding your flower. The Ripper Grinder is Herb Rippers …
Discount applied at HerbRipper.com
The Tectonic9 grinder from Cloudious9 is an auto-dispensing grinder with a couple nifty features. This grinder not …
Discount with code at Cloudious9
Keep Your Weed Fresh
Preserve your dank nugs, keep them out of site and off the radar with a weed container like the Stash Jar.
What is a Canlock Stash Jar? Canlock stash jars keep your herbs fresh, reducing quality degradation. Each …
Available at VPM.com

Hand-made lock box with rolling trays, glass storage jars and easy scoop tray.
Discount with code at Ryot.com
Pack and Protect
Ryot has a large selection of soft and hardshell cases to protect your vape. Their cases are made of high quality and are designed to be smell-proof, effectively cutting down on cannabis odors.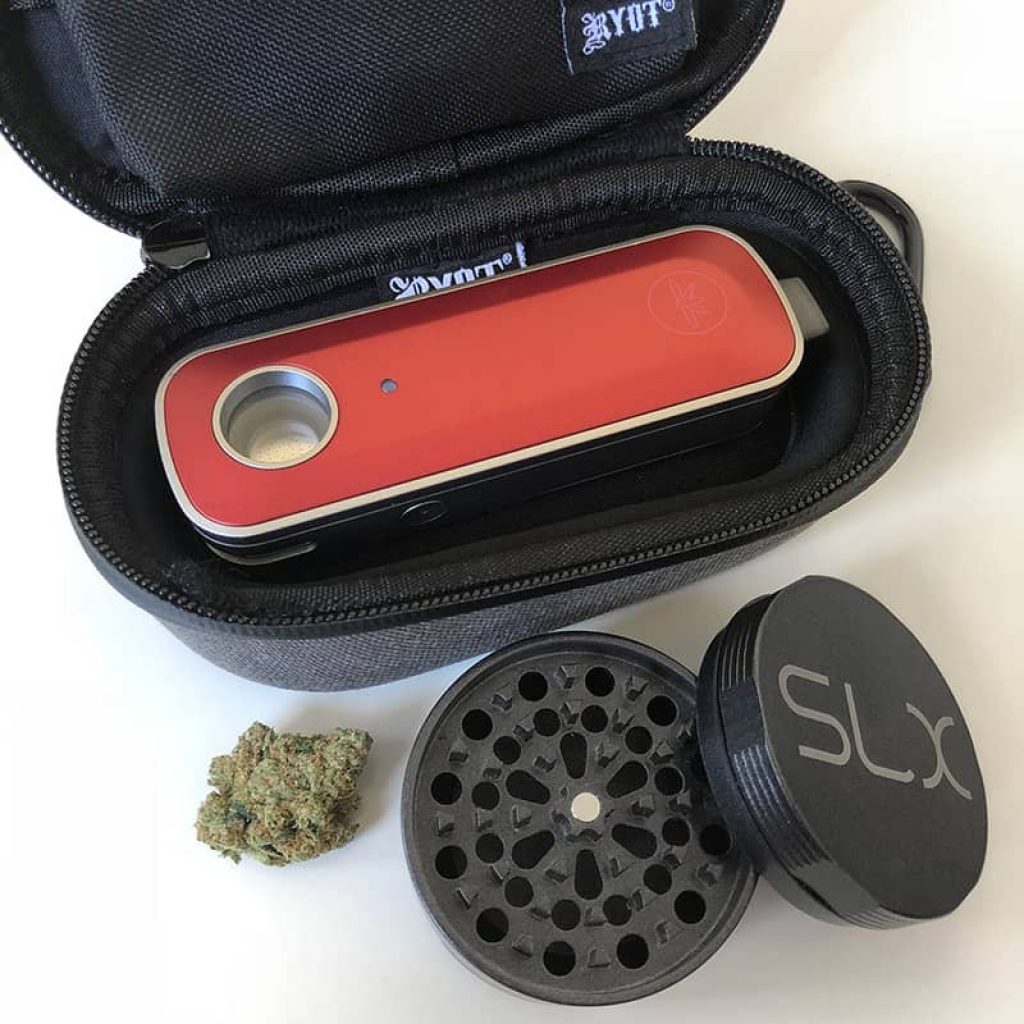 Vaping on the go? Pack and carry your vaporizer and smoking accessories with a RYOT protective case. RYOT offers …
Discount with code at at Ryot.com
Other Useful Cannabis Accessories
Scoop and tamping
Tools for scooping weed and packing bowls comes in so handy.
Pack neat bowls with less pinching, spilling, and sticky fingers. This simple tool is so incredibly useful. Flip it over to the flat tamping end to pack down your bowl for denser vapors.

Convenient double-sided tool for scooping ground up dry herb and packing it down. Handy smoking and vaping accessory for loading up a bowl.
Available at VPM.com
Ashtrays and accessory storage
Whether you're smoking a joint or dumping out a cooked bowl out of your dry herb vape, you'll probably need an ashtray.
Vessel Brand makes some very sleek and modern ashtrays. The stylish solid brass Ember ashtray pairs perfectly with Vessel's one-hitter pipes and looks dope as a standalone accessory.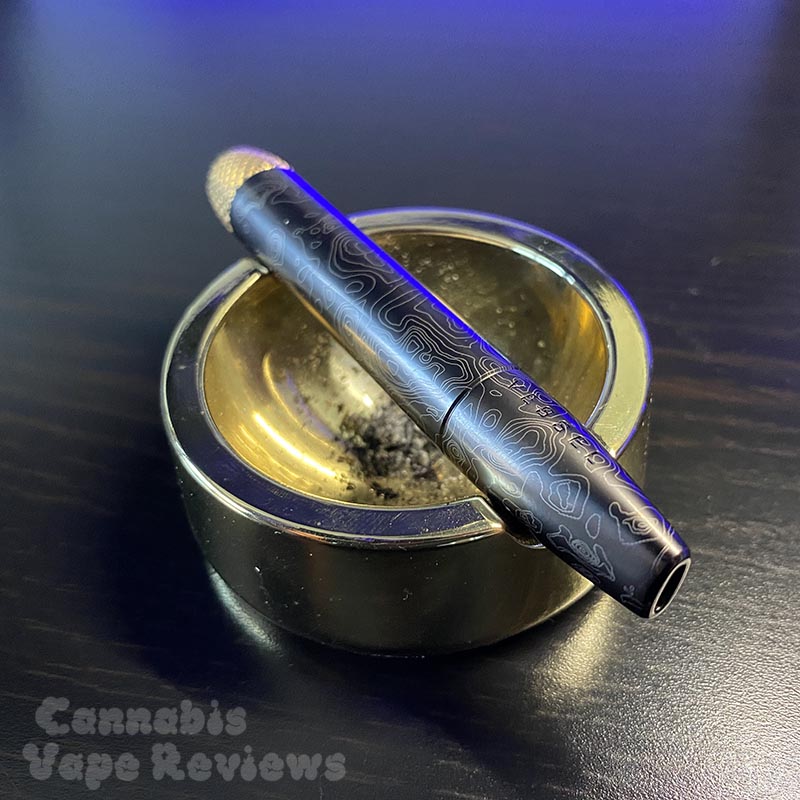 The Vessel ASH ashtray is another dope cannabis accessory that also has built-in storage for multiple all your accessories like pipes, lighters, and weed storage.
The ASH looks slick with its polished concrete tray fitted with a real wood-grain lid and storage compartment base.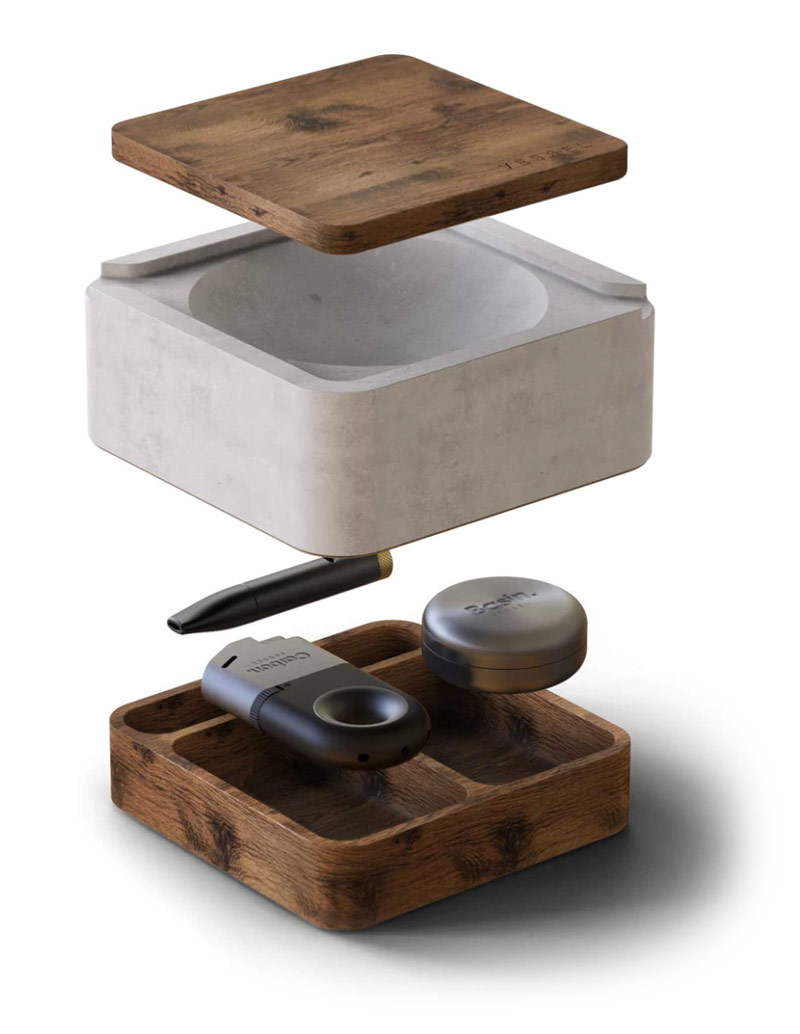 Wireless Backup Battery
On-the-go? Never run on E again!
Keep a backup battery on hand that can recharge your vape and wireless charging-enabled devices. While not the fastest method of charging, wireless charging is convenient and we're starting to see modern vapes incorporating wireless charging technology.

Wirelessly re-charge your battery-powered vaporizer or even your mobile device.
Discount with code at Airvape.com
Cleaning and Maintenance
No one likes dirty glass or a junked up vape!
Keep your vape running as good as new with a cleaning kit that has everything you need.
All the alcohol, pipe cleaners, and rags you could ever need, all-in-one convenient cleaning kit. The Higher Standards Cleaning Kit has everything you need.
The Supreme Clean Kit from Higher Standards includes everything you need to keep your glass rigs, vaporizers, and …
Discount with code at Vapor.com
Dr. Dabber makes some nifty q-tip cotton swabs ISO-Snaps that conveniently snap to dispense alcohol. Never be too lazy again to keep your quartz bangers clean for all you dabbers out there.