Where to Buy CBD Oils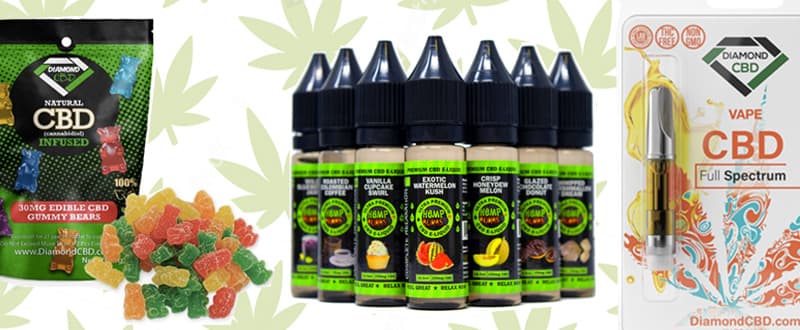 11/18/2020 Update
Added new CBD brands and discounted offers.
Cannabidiol, more commonly known as CBD, is used as an effective therapy for many common health conditions and disorders.
In this article, we're going to cover some of the common conditions that CBD is being used to treat, along with the legality of CBD, and authorized retailers where you can purchase high-quality, lab-tested CBD oils and extracts.
Therapeutic Uses & Effects of CBD Oil Extracts
CBD may help with many issues such as:
Chronic pain & muscle soreness
Stress & anxiety
Insomnia
Inflammation
Nausea
Seizures
Rheumatoid arthritis
PTSD
Multiple Sclerosis
Neurological Disorders
In 2019, Project CBD, a non-profit CBD advocacy group, published the results of an observational study that surveyed thousands of participants on their CBD usage and well-being.
The survey results strongly indicated that CBD had positive effects on improving one's general sense of well-being, especially as it relates to things like mood, sleep, and pain management. The survey concluded that CBD is:
"…astonishingly effective at simply making people feel better – most likely because of its impact on pain, mood, and sleep."

Project CBD
Positive Impacts on Pain Perception
Participants taking CBD, specifically for managing pain, reported that CBD provides meaningful relief and positively impacts pain perception by significantly reducing pain intensity:
Just under 90% of participants of this group reported some improvement in the frequency and duration of their pain, with 60% reporting that CBD made these aspects "much better."
Most significant though was CBD's impact on the perception of pain intensity: Before taking CBD, the average pain score was 6.85; when taking CBD, the average pain score was 2.76, representing a 60% decrease in intensity.

Project CBD
CBD is also known to help with many other mood and neurological disorders as well.
Positive Impacts on Mood and Neurological Disorders
Most participants that used CBD specifically to treat mood disorders reported that CBD had a positive impact on both anxiety and depression, significantly reducing feelings of nervousness.
68% reported that feelings of nervousness were "much better" with CBD.

Project CBD
In addition to calming the nerves, "CBD also performed well at relieving panic attacks, mitigating mood swings, and quelling feelings of agitation, irritability, and sadness."
Pure CBD products such CBD isolates or other hemp-based products which contain virtually no THC (less than 0.3%) provide a wide range of theraputic benefits without the psychotropic high effect.
Since there's no THC, these CBD products aren't going to get you high.
That buzz you feel from cannabis is only induced by THC that's associated with cannabis and whole cannabis plant extracts.
Cannabis products containing THC are illegal in most U.S. states and are federally illegal. However, CBD is federally legal and is more widely available from state-to-state. In fact, you can purchase pure CBD or hemp-derived CBD products without a doctor's recommendation.
So where can you order CBD and how do you do it?
How to Buy Legal CBD Online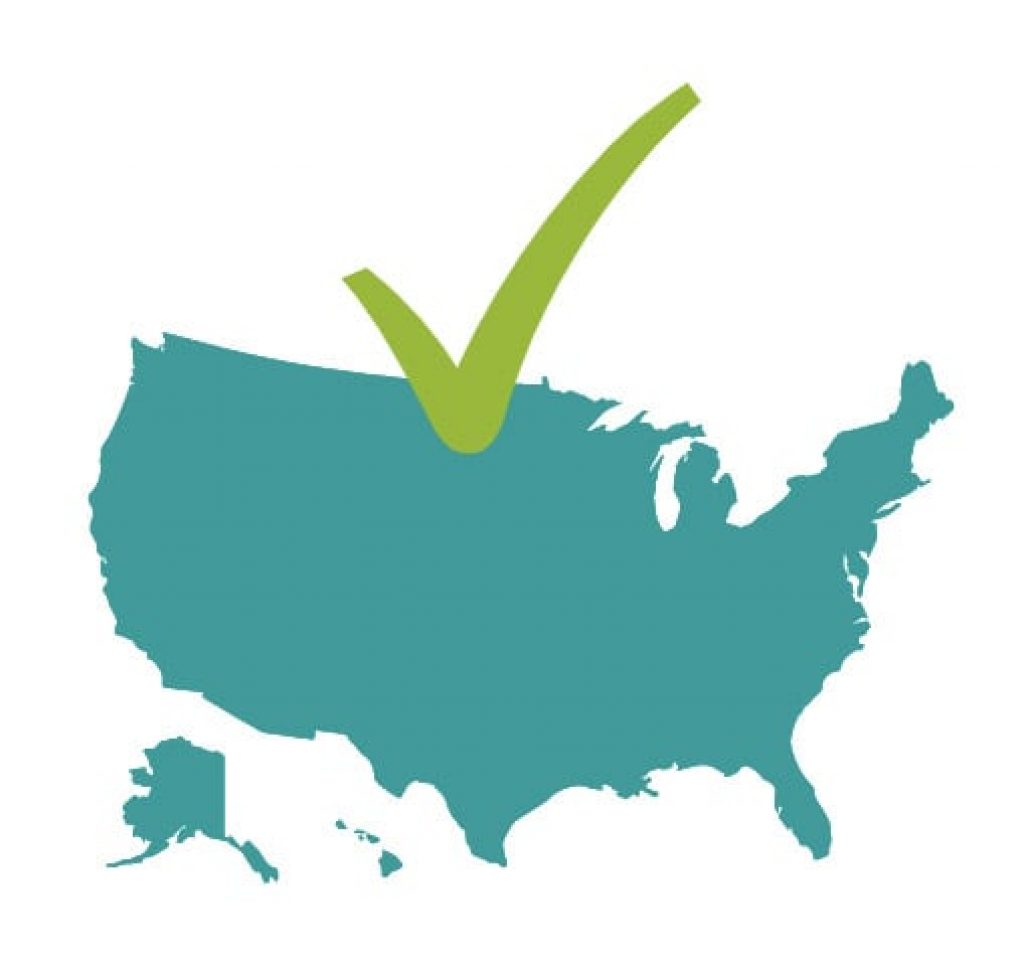 Hemp-based CBD products that are purely CBD not only have zero psychoactive effects, but they're also 100% legal across the United States.
You can legally order CBD products online through authorized retailers and have it conveniently shipped anywhere within the U.S. Many online CBD retailers will also ship internationally.
Sick of your medications? Too many side effects?
Looking for a healthier alternative? CBD may be right for you.
If you've been curious about CBD, it's worth trying out as a natural, alternative to some medications. Although CBD is generally considered a safe alternative therapy with wide-ranging benefits, you should always consult with your health care provider before seeking any form of treatment.
Ok, I want to try CBD now, so where do I start?
Where to Order CBD Online
When you're in the market for CBD, there's lots of options. Perhaps even too many options.
We've curated this short list of reputable, U.S. based CBD brands and online shops to try. All CBD brands listed here are third-party lab-tested and offer a range of CBD products in varying potencies.
CBD brands to try from authorized retailers:
CBDfx
Popular CBD brand offering a wide selection of CBD vapes, tinctures, and more.
CBDfx offers a wide selection of full-spectrum, broad-spectrum, or isolate CBD options. All CBDfx products are derived from organic hemp.
They offer vapes, vape additives, vape oils, as well as CBD topicals, tinctures, and many edibles (drink, capsules, and gummies).
CBDfx is an industry leader as one of the most recognized CBD vape brands. All organically grown hemp plants and CO2 extracted oils without fillers and additives. They offer disposable CBD vape pens as well as CBD vape kits.
Check out their incredible CBD vapes selection.
Hemp Bombs offers the widest range of CBD products currently available.
They have an extensive line of CBD E-liquids and vape oils to choose from. All Hemp Bombs products are made with pure CBD isolate.
Hemp Bombs CBD E-liquids are perfectly blended for maximum flavor, satisfying cloud production, and pure enjoyment. They have an impressive selection of flavors and potency concentration options ranging from 75mg up to 4000mg for a personalized vape experience.
Order single CBD vapes to try or save money with their mix & match packages.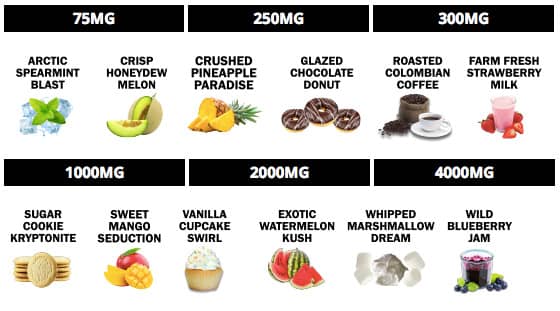 If you prefer to ingest your CBD, Hemp Bombs also offers a wide selection of CBD gummies, tinctures and even rub-on creams and topicals.
All products contain CBD sourced from premium-grade, organic-certified industrial hemp that's free of heavy metals, pesticides and other contaminants.
Read our Hemp Bombs Hemp CBD Oil review.
Diamond CBD offers high-quality hemp extracts with a broad profile of cannabinoids and other natural molecules found in hemp. Their focus is on developing innovative CBD hemp extracts and worldwide accessibility.
Shop for some of the best CBD vape oils, vape additives, vape refills, flavored and unflavored CBD vapor liquids – all in one place. CBD oils can be vaped via vape pens, e-cigarettes or vaporizers.
They have an assortment of gummies and many other edibles as well.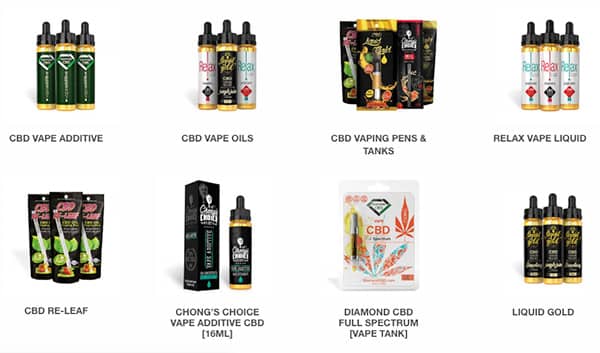 BioCBD Plus has a narrow line of effective CBD products. Their CBD capsules are designed for total body care and are the first-to-market water-soluble CBD. Their Peace CBD oil vape contains a calming herb blend including lavender, sage, and more.
BioCBD+ offers big savings with subscription orders so you can conveniently stay stocked up. They're currently offering 50% OFF site wide when you purchase a subscription.
All products are backed by a 30-day money-back guarantee.
cbd MD
Popular CBD brand offering gummies, tinctures, topicals, and more.
cbd MD is one of the leading hemp-derived, THC-free brands. They are an official sponsor for many MMA athletes who use cbd MD's tinctures, capsules, and rub-on topicals for muscle soreness and joint pain. They have formulated cbd products specifically for better sleep, pain management, and relaxation.
Social CBD
Popular of disposable CBD vape pens, tinctures, and topicals.
Social CBD, formerly branded as Select CBD, is a popular CBD brand offering vapes, tinctures, and topicals. Their CBD oil is available as pre-filled and disposable vape pens.
Social CBD pre-filled disposable vapes are available in a variety of blends including:
Spearmint
Lavender
Lemon
and more

Sunday Scaries
Popular CBD brand offering gummies, tinctures, and even vegan CBD options.
Sunday Scaries offers vegan CBD gummies, tinctures, and more to help you relax and stay chill. Their award-winning CBD gummies are packed with D3 and B12 to enhance recovery and energy.
All Sunday Scaries products use CBD that's CO2 extracted from organic hemp, grown domestically in Colorado.
The Sunday Scaries brand was inspired by that awful feeling you get on Sunday night, when you're anxious about the following Monday and the work week that's ahead.
Charlotte's Web
Popular CBD brand offering gummies, tinctures, and more.