Affiliate Disclosure: Cannabis Vape Reviews is supported by readers like you. We may earn commissions for purchases made through our links. Learn More
Looking for a decent dry herb flower vape that won't break the bank?
Dry herb vapes come in all shapes, sizes, and of course – prices.
Let's take a look at the most affordable vapes for flower that made the cut at just under $100.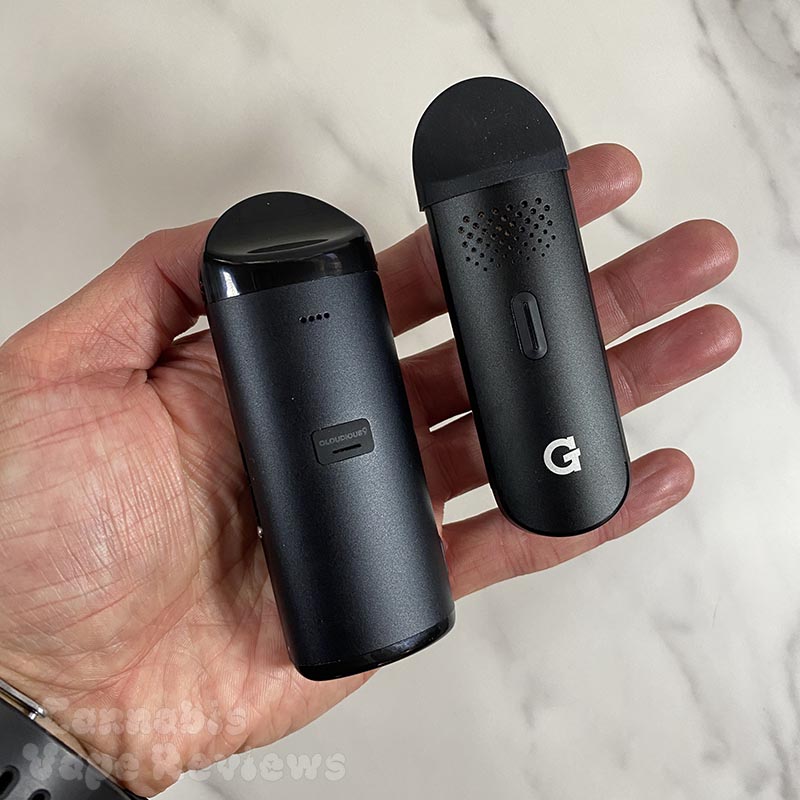 On the high end you have heavy hitter brands like DaVinci, Dr. Dabber, PAX, and Storz & Bickel.
These vapes can be as much as $500. Add another $100 on top of that for all the bells-and-whistles, top-tier models, and premium vaping accessories.
If your budget is on the lower end of the spectrum, you might be interested in these reasonably priced vapes for your cannabis flowers.
These vapes are compact, fit right in your pocket, and come with unique features. They are fantastic options for on-the-go vaping.
List of affordable dry herb vapes
These vapes are listed in no particular order other than ranked by best discount available.
AirVape is company based in Venice, CA that manufactures all different types of awesome vapes from premium to the …
Discount with code at AirVape

Pocket-sized dry herb vape with haptic feedback, 4 temp presets, ceramic chamber, and glass mouthpiece for a clean, tasty vapors.
Discount with code at RokinVapes.com
The RYOT Verb DHV is a rugged, little pocket vape for dry herb. It's simple to operate, performs well, and falls on …
Discount with code at Ryot.com
The DaVinci MIQRO is the little brother of the IQ vaporizer. With its adjustable, compact oven and precise temperature …
Discount with code at DavinciVaporizers.com
AUXO is a new vaporizer brand that just emerged in the cannabis vaping space in 2021. They launched their brand …
Discount with code at Vapor.com
The G Pen Dash is a slick, little pocket-vape for dry herb. It easily hides away in the palm of your hand and is a …
Discount with code at GPen.com
The Atomic9 dry herb vape from Cloudious9 is an entry-level dry herb vaporizer that's highly functional at an …
Available at Cloudious9
What difference does the price make?
Let's quickly take a look at examples comparing premium top-tier dry herb vapes versus a middle of the road and cheap dry herb vapes from this list.
Premium & top shelf dry herb vapes
If you want to get fancy, go for something like the DaVinci Carbon Fiber IQ2 dry herb vape.
This limited-edition vaporizer is the carbon fiber version of the popular IQ2 vape. It features precise temp control, pairs with a mobile app via bluetooth for ultimate control, and comes in a kit with premium accessories like steel dosage pods and a water attachment for cooled vapors.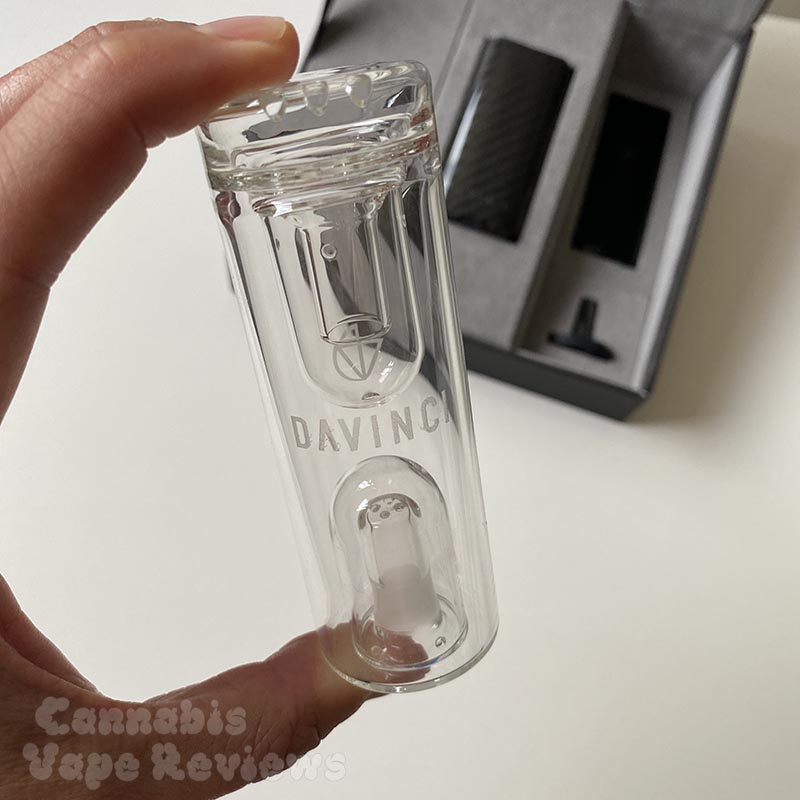 The DaVinci IQ2 vaporizer is one of DaVinci's flagship products and has long been considered one of the industry's …
Available only at DaVinciVaporizer.com
For most vapor enthusiasts, and especially those just starting out, the DaVinci Carbon is definitely overkill.
A slightly cheaper option that's more of a desktop or stay-at-home vape is the Dr. Dabber Switch. The Switch is a versatile e-rig that vapes both flower and wax concentrates. It uses induction heating to heat your herb super fast and lasts countless sessions on a full charge.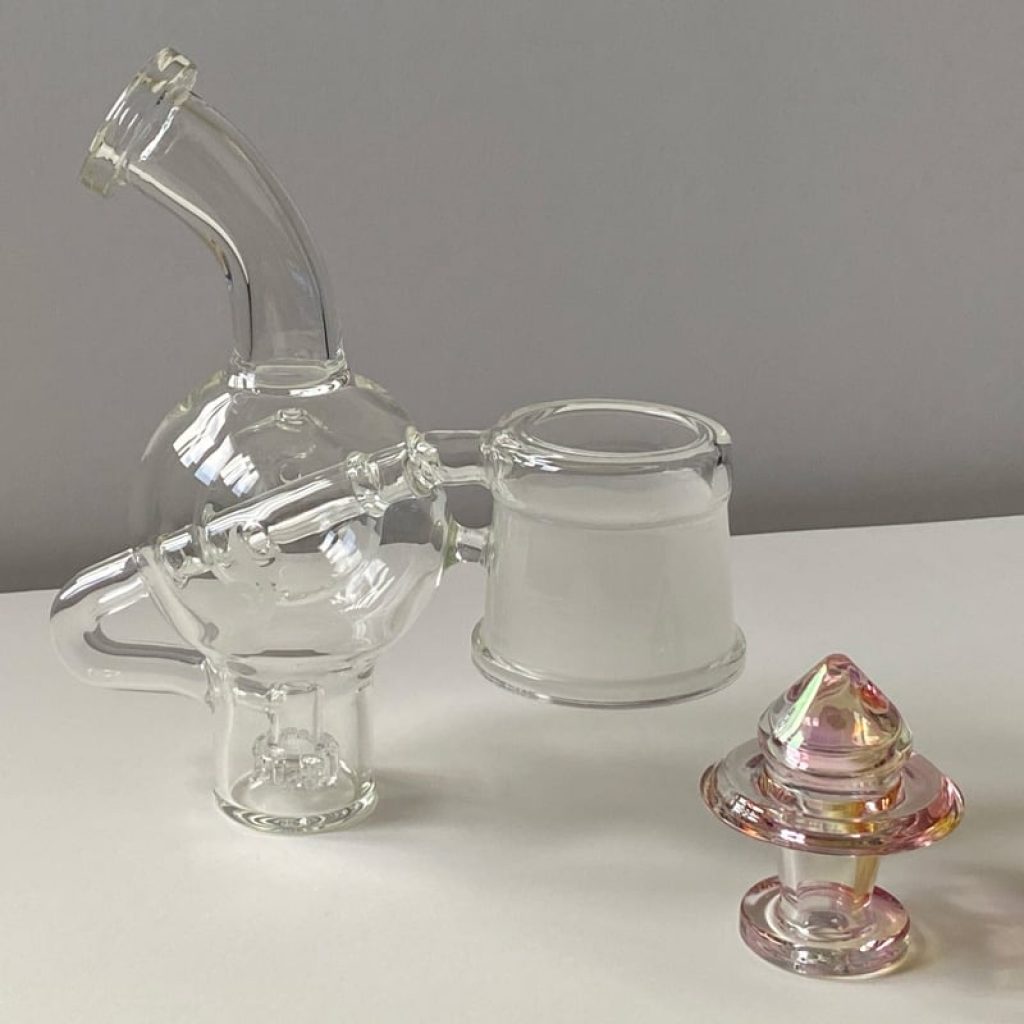 The Dr. Dabber SWITCH is a powerful, electronic dab rig designed to conveniently vape both your dry cannabis flower as …
Available at DrDabber.com
Another great thing about owning a vape like the Dr. Dabber Switch e-rig is that there's a huge variety of premium accessories to upgrade your experience.
Dr. Dabber offers a cool selection of glass pieces to swap out the bubbler water attachment, upgraded carb caps, and induction cups ranging from materials like sapphire, quartz, and top-of-the-line SiC (silicon carbide) cups for a next level experience.
Middle of the road dry herb vapes
If you want a great middle of the road vape with high performance that won't break the bank, go for something like the G Pen Elite II for flower.
The Elite II is made of quality materials for a clean taste, has an OLED screen for battery life and precise temp control. It has rapid charging using USB-C, and also has some other cool features like a built-in poker tool, airflow control and comes with a convenient hemp protective carrying case.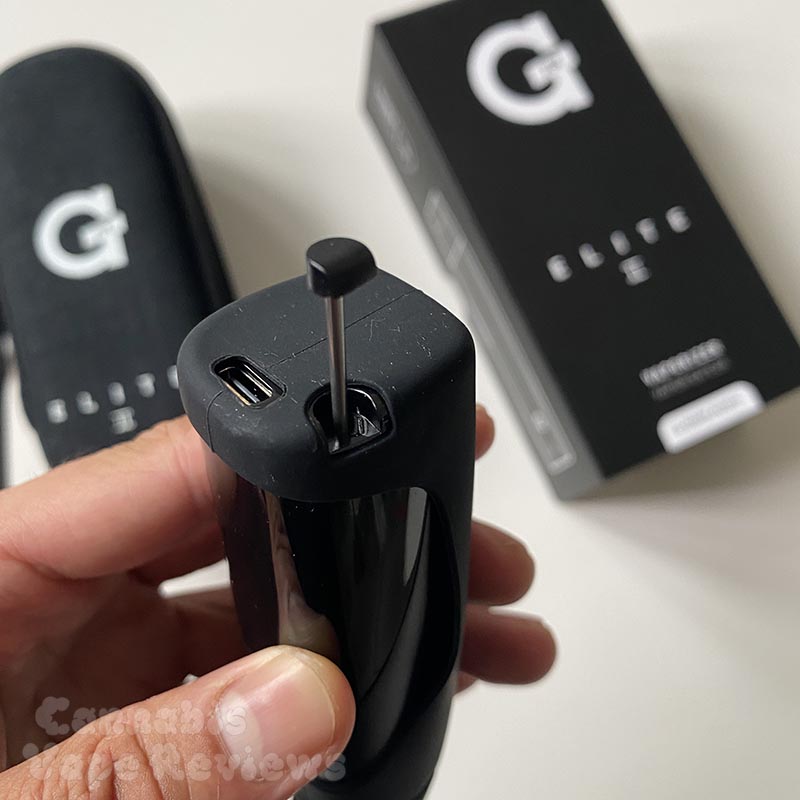 The G Pen Elite II is the latest vape from the G Pen team. This 2nd generation Elite vaporizer is quite an improvement …
Discount with code at Gpen.com
Another great option for a flower vape that is in the class of where budget vapes meets middle of the road would be something like the Auxo Calent. The Calent is priced at just above $100 and is a high performer.
AUXO is a new vaporizer brand that just emerged in the cannabis vaping space in 2021. They launched their brand …
Discount with code at Vapor.com
Unlike cheap vapes that are usually powered by conduction heating, a vaporizer like the Auxo Calent uses hybrid heating which combines conduction and infrared for a more consistent and efficient vaping experience. It's made of high quality materials and is bluetooth enabled to pair with a mobile app which also makes it a smart device.
If you're on a tight budget, you'll want a cheap vape like the G Pen Dash or Cloudious9 Atomic9 vape.