Affiliate Disclosure: Cannabis Vape Reviews is supported by readers like you. We may earn commissions for purchases made through our links. Learn More
As cannabis becomes more widespread, more people are becoming aware of the medicinal benefits this plant has to offer.
These positive effects can range from assisting those who have insomnia to alleviating anxiety and depression symptoms – and of course – provide pain relief.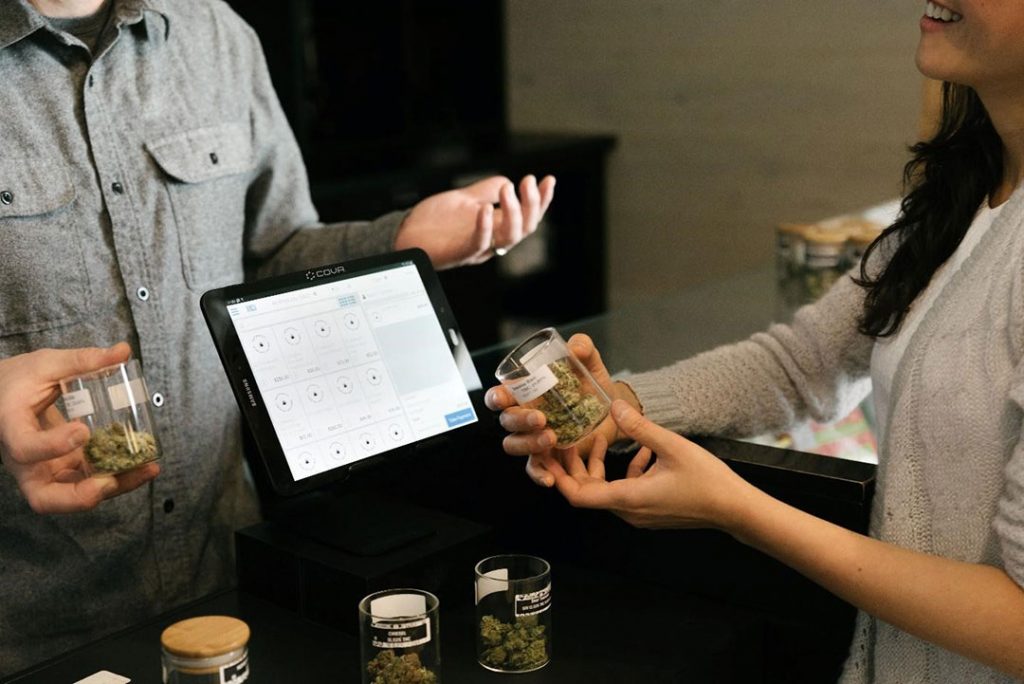 Compared to conventional painkillers, cannabis is less addictive, gentler on internal organs, and has fewer side effects.
Thanks to new and safer consumption methods like edibles and vaporizers, cannabis has the potential to give people with chronic pain a better alternative to turn to when painkillers eventually stop working or become addictive.
How Cannabis Helps with Chronic Pain
The primary cannabinoids in cannabis include tetrahydrocannabinol (THC) and cannabidiol (CBD). These cannabinoids are valued for their potential therapeutic effects.
However, lesser known THC isomers, such as D9 (Delta-9 THC) and D10 (Delta-10 THC), are also beneficial as they have anti-inflammatory properties and can also be used in pain management.
What is an isomer you ask?
Isomers are simply molecules with identical molecular formulas. but the atoms are in different arrangements.
Not to get too technical, but the major difference between D9 & D10 is that the carbon double-bond location in Delta-10-THC differs from that of other THCs; it occurs on the tenth bond in the carbon chain rather than the ninth bond (Delta 9 THC).
When ingested, these cannabinoids and isomers interact with CB1 and CB2 receptors in the body.
CB1 receptors control cannabis's psychoactive effects, mainly in the brain and nervous system, while CB2 receptors play a role in immune system activity and inflammation when they are activated.
THC reacts to the main cannabinoid receptors, which are naturally distributed throughout the body and what allow us to feel a "high" effect.
Unlike THC, CBD does not produce a "high." This means that THC-rich strains offer a more recreational high.
According to a survey regarding CBD as a treatment for chronic pain, many users reported that CBD and THC helps with pain and reduced the use of opioid medications:
"Among participants, 62.0% reported trying a CBD product [including products containing delta-9-tetrahydrocannabinol (THC)]. The majority responded that these products have helped their pain (59.0%) and allowed them to reduce their pain medications (67.6%), including opioids (53.7%). They reported believing that CBD was a good treatment option (71.1%), not harmful (74.9%), and not addictive (65.3%)."

Source: National Institutes of Health
Because opioid receptors are crucial for controlling pain, doctors often prescribe opioids to treat chronic pain. Alternatively, you can take cannabis products that contain THC and CBD as these both reduce pain by attaching to the same opioid receptors and altering how they react to stimuli.
Cannabis Strains for Managing Pain
The following is a list of some of the best cannabis strains for pain management.
ACDC
ACDC has the lowest THC concentration (1%) on this list and a whopping 12% CBD concentration.
This makes the ACDC stain ideal for relieving pain when you need to concentrate.
Moreover, considering the low THC content, it is not as sedative as THC-rich strains and has no psychoactive effects.
ACDC also contains myrcene, a terpene that helps to reduce pain and inflammation.
Northern Lights
Northern Lights is another Indica strain well-known for its pain-relieving and relaxing properties.
It provides a pleasant couch-lock sensation and an enjoyable body-numbing effect.
These effects help alleviate pain and allow you to relax and focus on something other than pain for a short period.
However, every person has a different tolerance level and biology when dealing with pain. In light of this, your first dose should be small and gradual until you understand how the strain affects your body's chemistry.
White Widow
White Widow is a hybrid strain with an Indica dominance.
While Indicas are well-known for their couch-lock side effects, this strain is slightly less potent in this regard. While this is true, this gleaming crystal-resin-clad strain is a powerful pain reliever.
It is commonly used by patients suffering from pain, as well as those suffering from insomnia and anxiety.
This strain will help you quickly fall asleep while also providing a sense of euphoria to alleviate the sensation of distracting pain.
Cannatonic
Cannatonic, which contains 9% CBD and 4% THC, can relieve pain without sedation.
The most common effects of this cannabis strain are relaxation, focus, and pain relief. Cannatonic also contains myrcene, which provides additional pain relief.
It's important to remember that CBD can cause sedation at higher doses. Also, cannabinoids like THC, CBD, and THCV are biphasic, which means they have different effects at different doses.
OG Kush
OG Kush is a popular Indica strain for sleep, but it is also used to treat pain due to its potent effects. A small amount of this strain before bedtime will send you straight to sleep, even in the most severe chronic pain.
However, remember that OG Kush is a strong Indica, so pace yourself early to get the best experience.
Blueberry
Blueberry has been around for over 50 years for a good reason. Considering its pain-fighting cannabinoids as well as its relaxing and numbing effects, Blueberry is excellent for both pain relief and anxiety relief. Additionally, Blueberry is an ideal strain for calming both the mind and the body.
Harlequin
Typically, Harlequin contains 5% THC and 9% CBD, making it a well-liked variety for treating chronic pain with a balance of 2:1 CBD to THC for a balanced psychoactive effect.
While the THC content is low enough to let you concentrate, average CBD levels can help reduce pain and inflammation.
Sour Diesel
Sour Diesel, also known as Sour D, is another high-THC marijuana strain.
Sour Diesel is a Sativa variety with approximately 20% THC and no discernible CBD content.
Moreover, it has a psychoactive effect on users, but it's often associated with an uplifting, energetic effect.
Sour Diesel is commonly regarded as beneficial for daytime pain management because it tends to lift patients' spirits rather than lower them. It has solid pain-relieving properties due to high THC levels.
Legal Alternative for Managing Pain
If you've tried cannabis and are not finding that it's help much with your pain, there are other legal alternatives you can try over-the-counter. These options are widely available and do not require a medical prescription.
Many people often find relief with their pain and aches using Kratom powder and extracts. Kratom comes from a leaf in South East Asia and is available in many forms including powders, gummies, teas, and more. There's different leaf strains and strengths to experiment with, each having their own effects.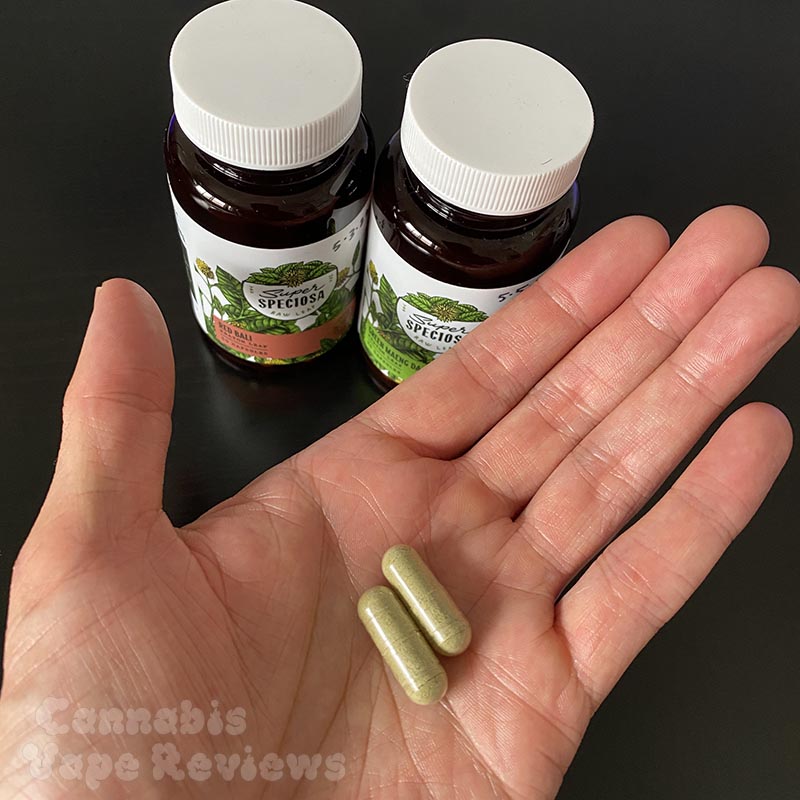 Premium quality, lab-test Kratom that's high in the active ingredient Mitragynine.
You can also try hemp-derived THC products such as D8, D9, or D10. These are widely available online and can be shipped across most U.S. states as these products are more closely classified as CBD since it comes from hemp as opposed to high THC-containing cannabis.
Do What Works for You
In the end, what works for somebody may not work best for you.
Experiment to learn what your body responds to. This list of the best pain relief strains is a good place to start.
Your local dispensary should have more options available to you and can pan provide specific products to try.
As you gain more experience and learn which strains are most effective for your particular type of pain, then you can also start experimenting with consumption methods.
There's different types of products and consumption methods such as edibles, tinctures, or vaporizers.
Shopping at online retailers can be an easy way to discover new products as they are often categorized by specific effect or condition such as tinctures formulated for pain relief or edibles for sleep.