Affiliate Disclosure: Cannabis Vape Reviews is supported by readers like you. We may earn commissions for purchases made through our links. Learn More
Comparison Overview
Flower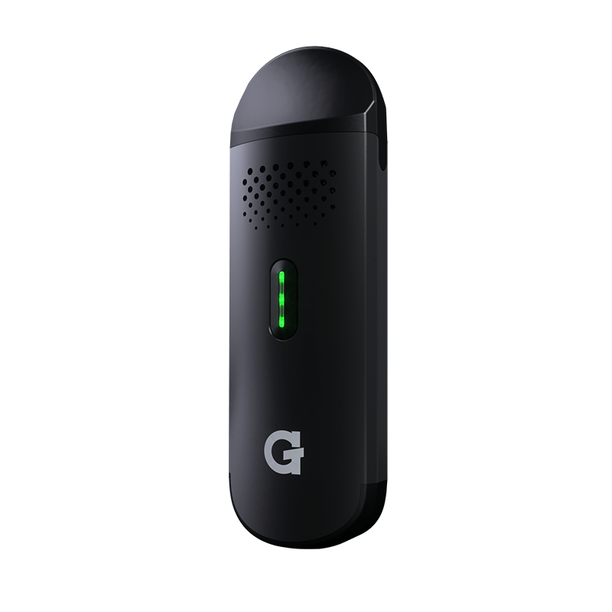 G Pen Dash
Flower
Check Price
Bottom Line
The Dash is a tiny, discreet, and portable dry herb vape. It's packed with features usually found with higher-end vapes. It's got some cool features, is simple to use, and is highly affordable. The Dash is a great entry-level dry herb vape. Take this on the road to sneak in a sesh here and there.
Pros
LED indicator for heat setting and battery life light on the front to show
Micro-USB pass-through charging
3 temp presets
Magnetic mouthpiece
Haptic feedback
Glass-glazed Stainless steel vapor path
One-year warranty
Spiral mouthpiece insert to help cool vapor
Very portable and stealthy
Budget-friendly 
Fast charging
Easy operation
Cons
Can be a little hard to load
No precise temp control
Flower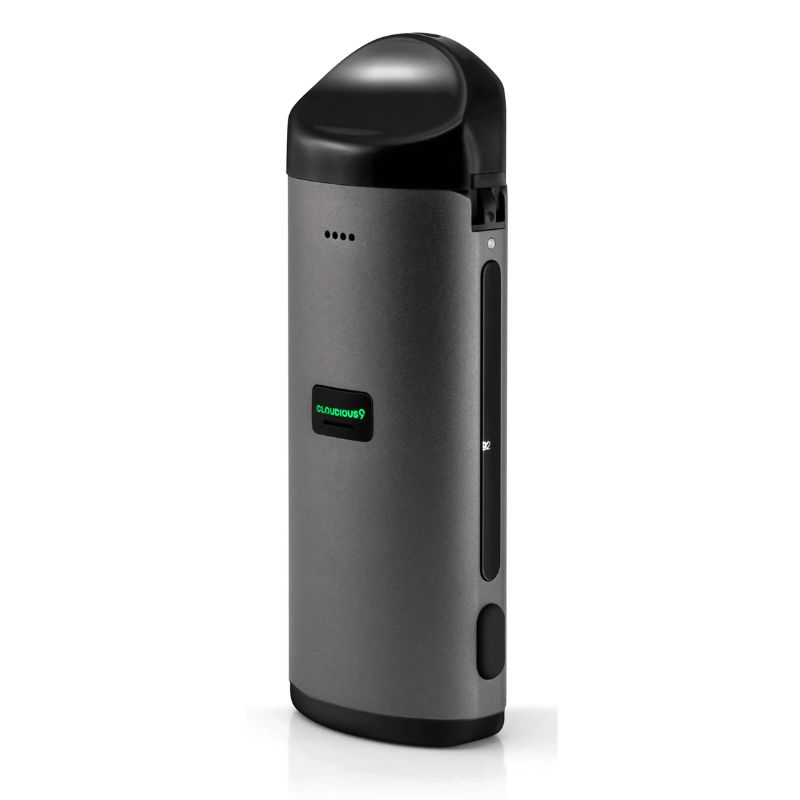 Cloudious9 Atomic9
Flower
Check Price
Bottom Line
Atomic9 uses dual-layer heating which combines combines convection and conduction heating for consistent and efficient vaping. It has unique features such as a built-in scooper tool and a screen to display six temp presets.
Pros
Easy to use
Simple to clean
Six distinct heating options
9-12 sessions
Scooper for easy loading
Affordable
Small, sturdy, and discrete
Cons
No precise temp control
Head-to-head Specs Comparison
G Pen Dash vs Cloudious9 Atomic9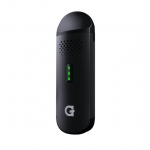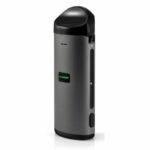 375 – 428°F
356°F to 446°F
30-40 seconds
30-45 seconds
Conduction
Hybrid conduction and convection heating
Shop Vapes & Deals
The G Pen Dash is a slick, little pocket-vape for dry herb. It easily hides away in the palm of your hand and is a …
Discount with code at GPen.com
The Atomic9 dry herb vape from Cloudious9 is an entry-level dry herb vaporizer that's highly functional at an …
Available at Cloudious9
Additional Photos
G Pen Dash
Cloudious9 Atomic9
Details Compared
The G Pen Dash and the Cloudious9 Atomic9 are both portable vaporizers designed for use with dry herbs. They are both very affordable as they each retail under $100, which makes them some of the most budget-friendly flower vapes on the market.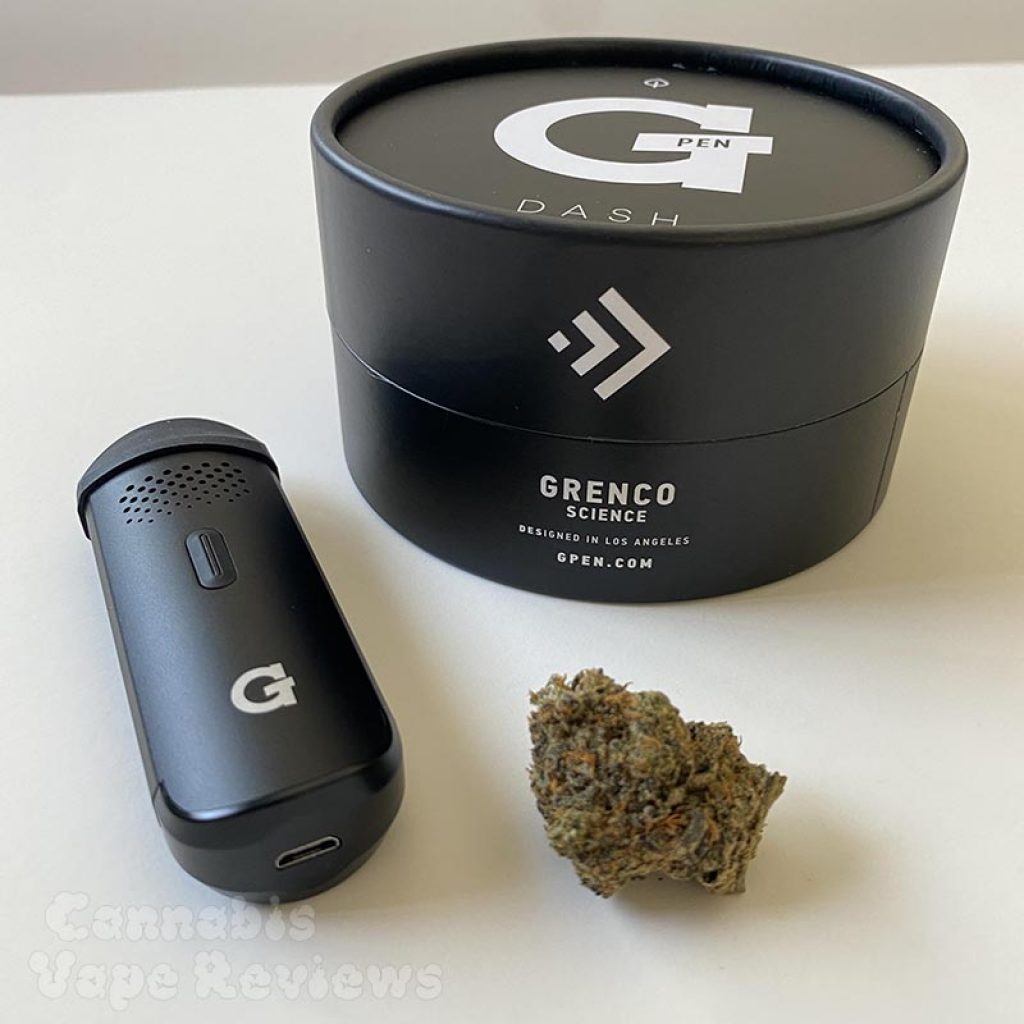 Both the G Pen Dash and Cloudious Atmoic9 vapes are quite compact and feature slick, stealthy and streamlined designs. These vapes fit right in your pocket and are easy to carry around. Although similar in size and looks, they both have their own unique features.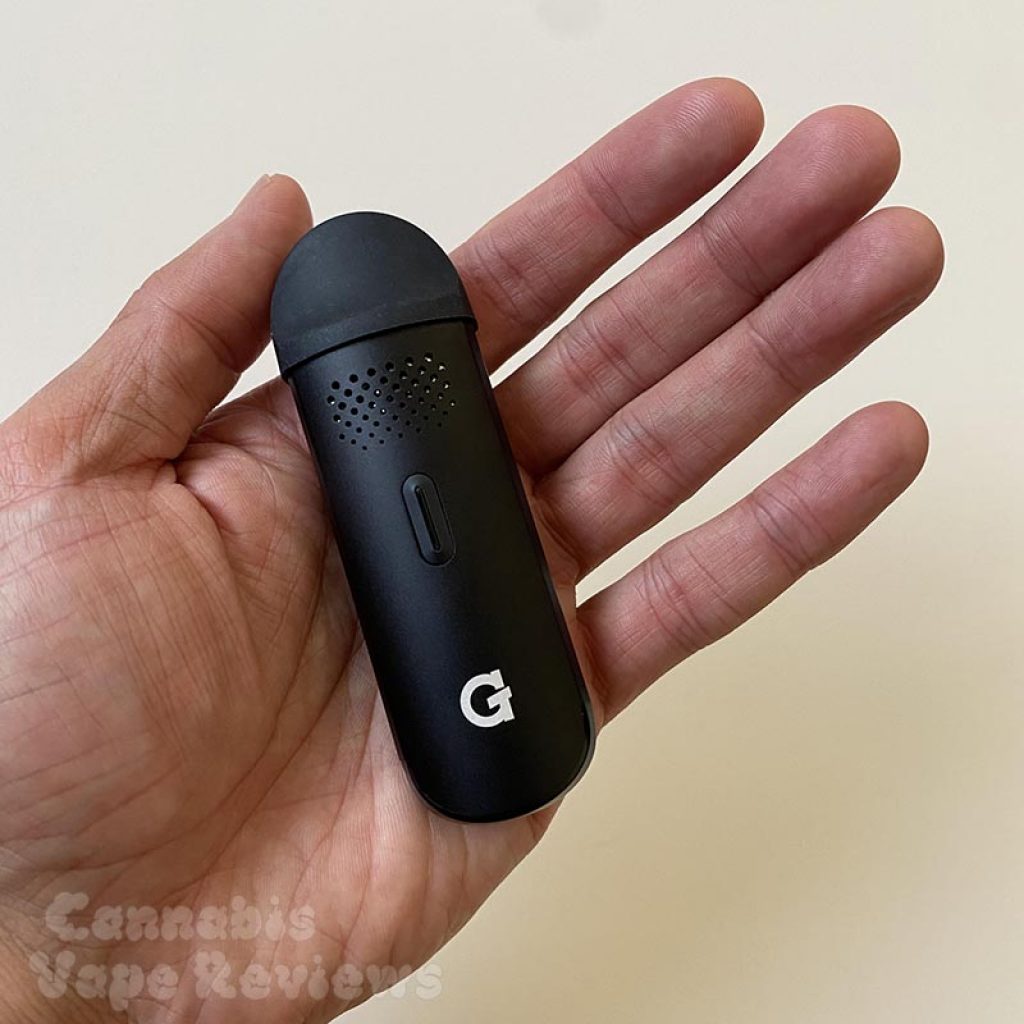 Both vaporizers feature a ceramic heating chamber that heats up quickly, producing flavorful vapor without combustion. The G Pen has a beautiful glass-glazed ceramic over while the Atomic9's ceramic chamber has a cheaper feel to it.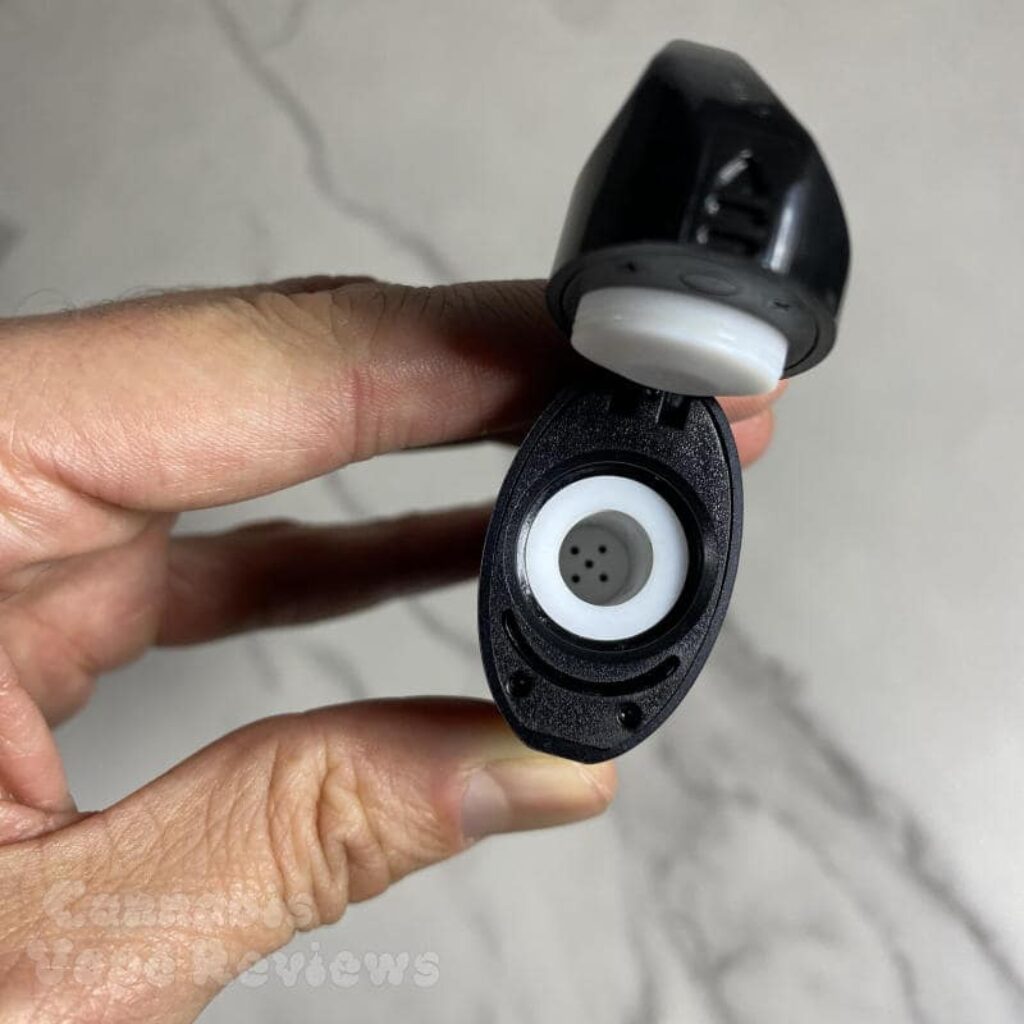 The G Pen Dash offers three temperature settings, while the Atomic9 has a wider temperature range with five presets. These presets all you to customize your vaping experience to your preference. These vapes deliver tasty flavors at the lower temp ranges and a decent amount of vapor at the higher ranges.
One key difference between the two devices is their heating method. The G Pen Dash uses conduction heating, which heats the herb directly in contact with the heating chamber. The Atomic9, on the other hand, uses a patented "Dual Layer" heating method that evenly distributes heat throughout the chamber, ensuring consistent vapor production.
Additionally, the Cloudious Atomic9 vape has an LCD screen that displays temp settings and battery life. It also has a been in scooper tool to easily funnel your ground up herb into the chamber.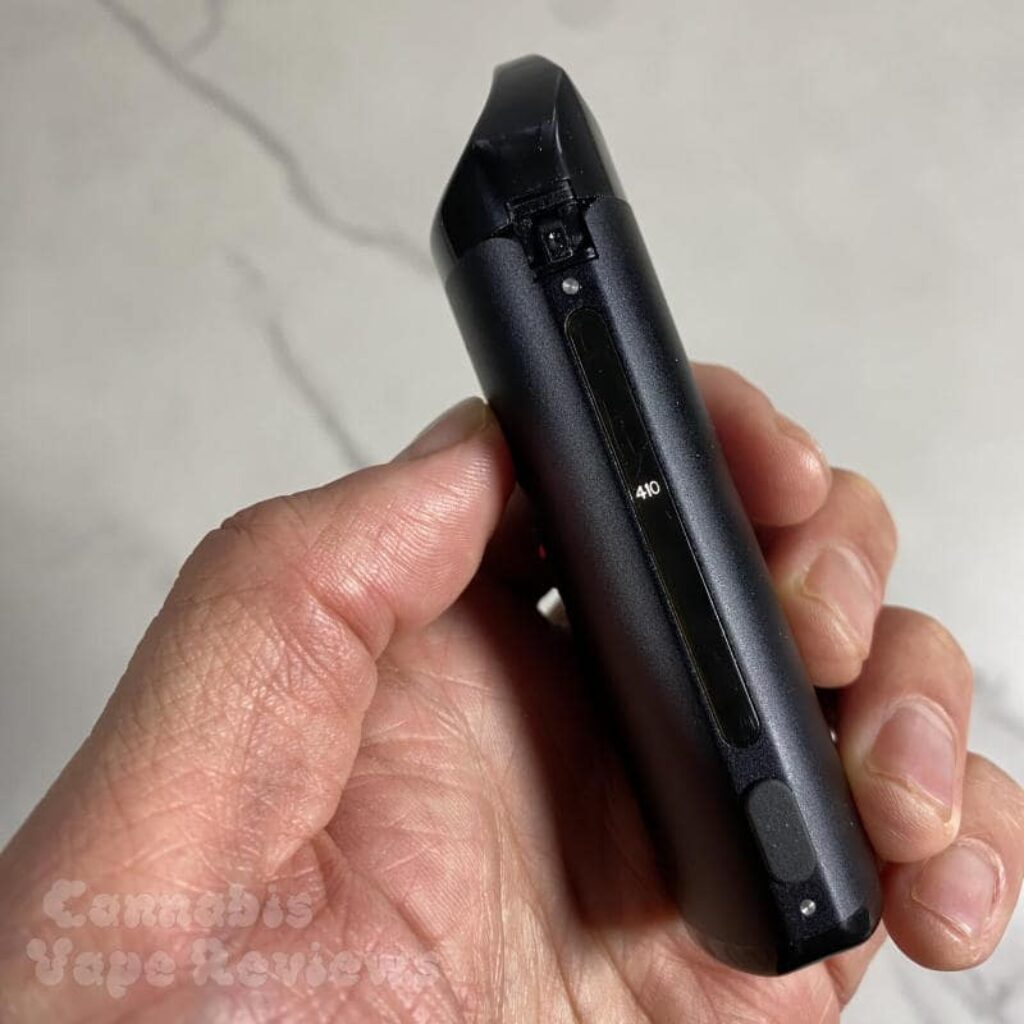 The G Pen Dash, however, lacks a screen and instead uses a color coded light on the front of the device to indicate temp preset and remaining battery life.
Overall, both vaporizers are solid options for those looking for a portable, easy-to-use dry herb vaporizer. The G Pen Dash is smaller and simpler, while the Cloudious9 Atomic9 offers a more advanced heating method and more temperature options.
Both the Dash and the Atomic9 are great starter vapes for flower that are work great for around $60-80 bucks.
The G Pen Dash is a slick, little pocket-vape for dry herb. It easily hides away in the palm of your hand and is a …
Discount with code at GPen.com
The Atomic9 dry herb vape from Cloudious9 is an entry-level dry herb vaporizer that's highly functional at an …
Available at Cloudious9