Affiliate Disclosure: Cannabis Vape Reviews is supported by readers like you. We may earn commissions for purchases made through our links. Learn More
Herb Ripper offers heavy-duty, all-steel grinders for shredding your flower.
The Ripper Grinder is Herb Rippers flagship product which is available in several options including grind size, sifting screens, attachments, and finish.
If you're a fan of dry herb vaping, then you know it's important investing in a quality grinder for the best vaping experience.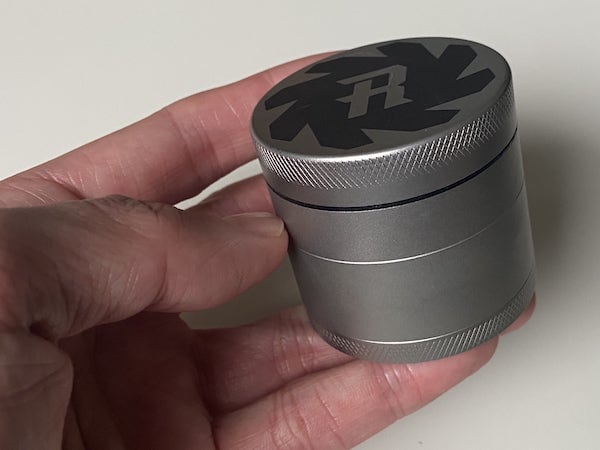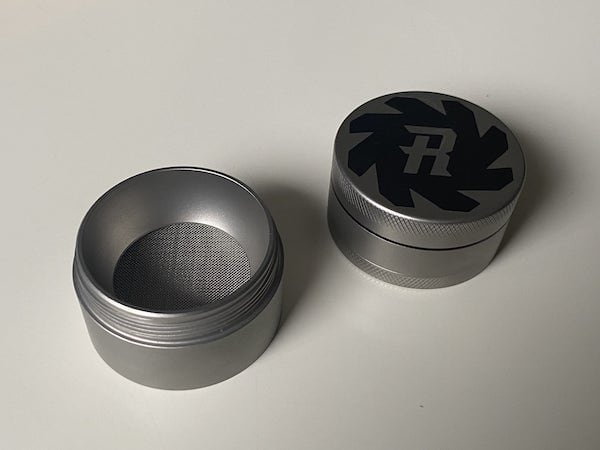 The grinder that we're reviewing is the Ripper 4-piece grinder that features a pollen catcher and razor-sharp teeth for an effortless, even grind.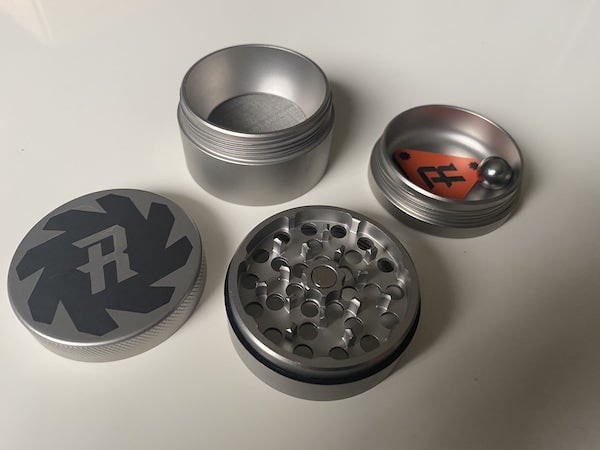 Once you feel the weight of the Ripper and the turn of the threads in your hand, you'll appreciate the true quality in the design of an Herb Ripper grinder.
All Herb Ripper grinders are heavier than your average grinder. While most cannabis grinders are made of aluminum, these grinders are milled completely from steel. This makes these grinders extremely durable. They're also dishwasher safe and don't use any special non-sticks coatings.

Herb Ripper Grinder
Quality, all-steel flower and dry herb grinders that will last forever. Free shipping and lifetime warranty.
Discount applied at HerbRipper.com
Design & Features of the Herb Ripper
The Herb Ripper is an outstanding 4-piece grinder that includes a top lid, replaceable grind plate, sift screen, and pollen/kief catcher.
Here's a quick rundown of the Herb Ripper grinder's features:
All-steel material design
Unique multi-lead threading design (prevents cross-threading wear)
Easy quarter turn to unscrew threaded pieces
Pollen/kief catcher
Replaceable grind plate (various grind sizes available from fine to course)
Strong magnetic lid
Razor-sharp teeth on all edges (including the top of the teeth)
Diamond Knurling for superior grip
Also included are the added bonuses of a ball-bearing agitator and scraper pick. This is the first time we've come across a grinder that includes a ball bearing.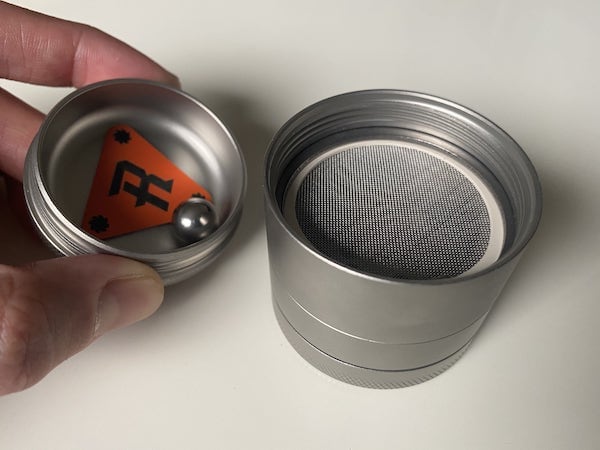 Basically, you put the ball bearing on top of the screen. As you shake the grinder, the ball rolls around and helps knock the pollen/kief down through the sifting screen so it builds up faster in the pollen collector below.
This grinder has razor-sharp teeth which are sharpened on all edges for a super-easy grind.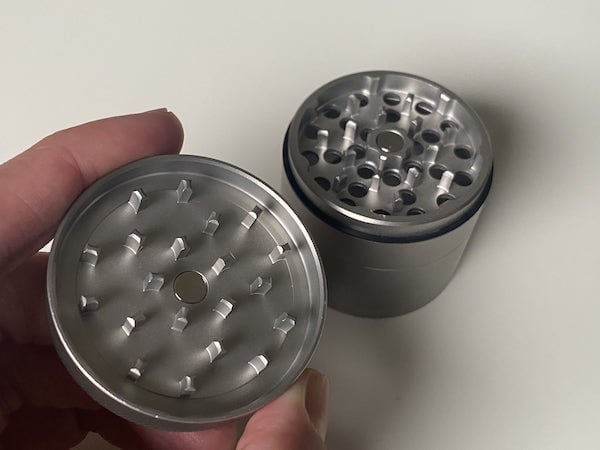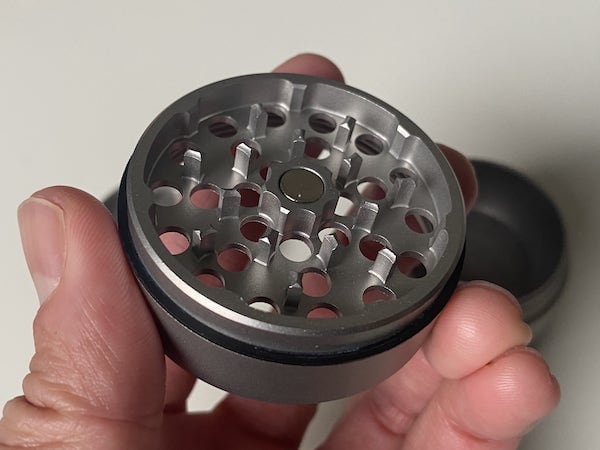 The threading on the Herb Ripper grinder is pretty unique too.
The Herb Ripper features a unique multi-lead threading design which makes it simple to align the threads and reduces cross-threading which can cause wear on the threads.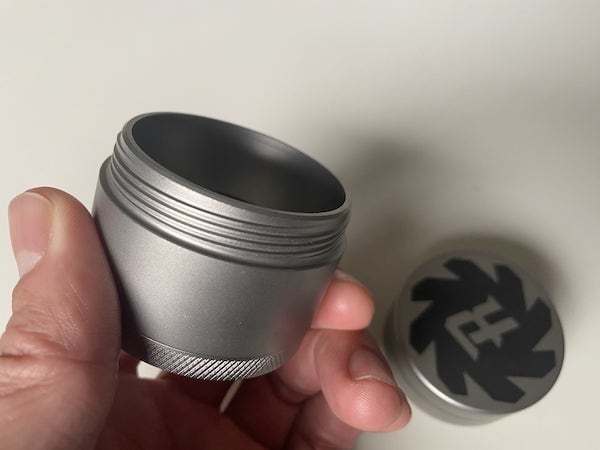 The multi-lead design also makes disassembling the grinder insanely effortless. Each threaded piece of the Herb Ripper unscrews with a surprisingly effortless quarter turn. Another first that we've never seen with any other grinder.
What's Included
Four piece grinder
Ball-bearing agitator
Scraper pick
Our Experience with Herb Ripper
In testing the Herb Ripper, we ground up some fresh nugs to vaporize. The teeth on this grinder are sharp so just a few easy turns will grind it up nicely.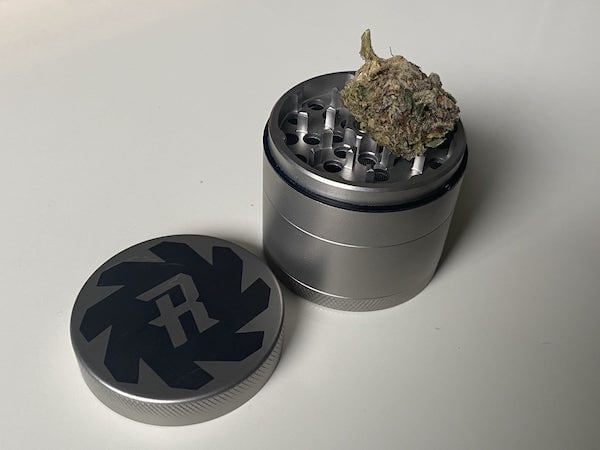 The size of the finished grind was a perfect, medium coarse grind – not too fine. It packed down nicely into the bowl of a Linx dry herb vape that we're also reviewing.
The teeth shredded the flower into an even grind which makes for smooth vapors out of most dry herb vaporizers.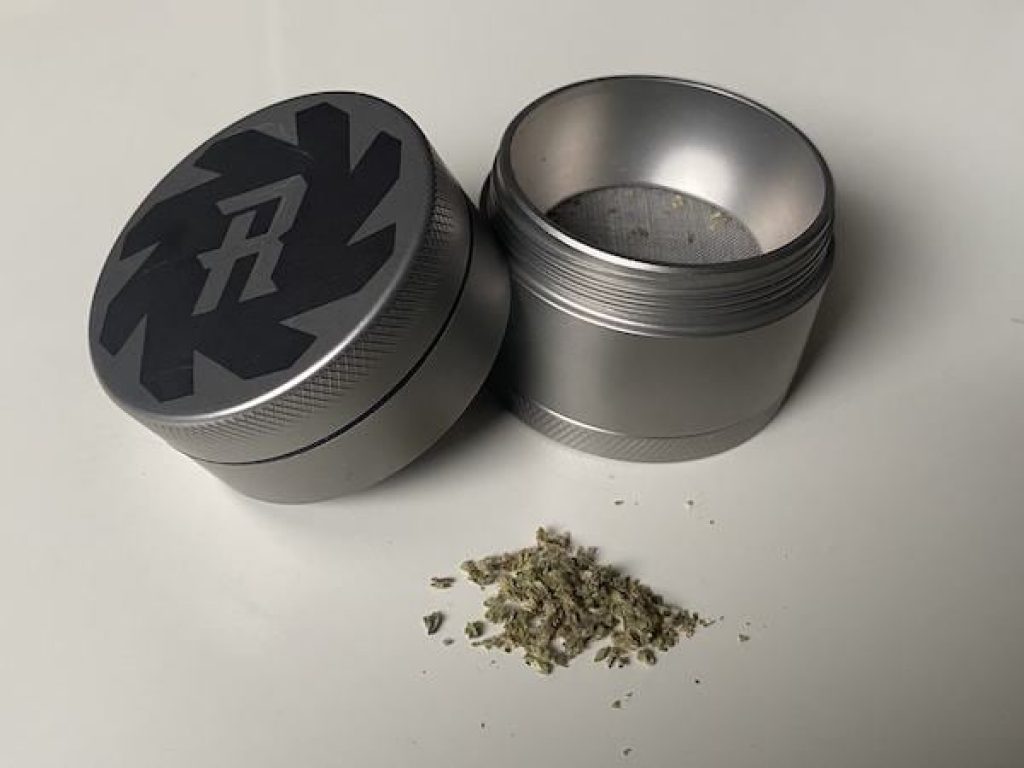 If you're vaping with a high-end dry herb vape like the AirVape Legacy (over $200) or Dr. Dabber SWITCH (over $300), it's worth investing in a solid grinder to go with it.
You'll want just the right grind to get the best experience and maximize the performance of your high end vapes. The Herb Ripper does a fantastic job grinding up my weed so it's not too fine or coarse for these vapes.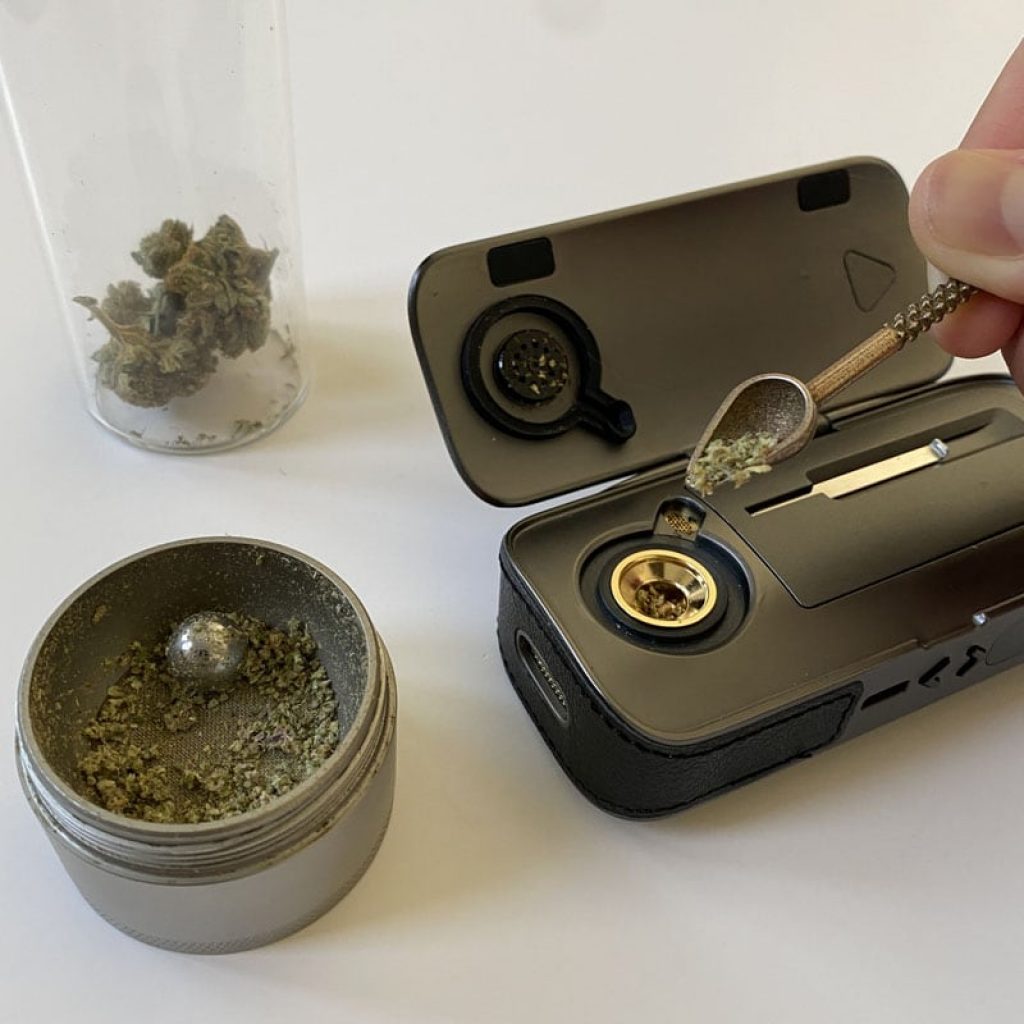 Price & Where to Buy
The Herb Ripper grinder 4-piece edition is available from Herb Ripper for $109-$119.
Use the code CANNABISVAPES at checkout for 15% OFF your order.

-15%
15% off
Discount applied at HerbRipper.com
Quality, all-steel flower and dry herb grinders that will last forever. Free shipping and lifetime warranty.
Prices will vary depending on your choice of grind size from coarse, medium or fine. The coarse grind is the most expensive option, currently retailing for $119. Combo packs are also available which include all three available grind sizes.
If you're looking for a cheaper option, go for the 3-piece Ripper Grinder which retails for $89 or the 2-piece grinder version for $69.
There's other options available as far as screen size and metal finish as well.

If this grinder is still out of your price range, go with a more affordable grinder like the SLX Non-Stick Grinder. The SLX grinder is a great alternative 4-piece grinder. It's made of aluminum, uses a ceramic non-stick coating and creates a good size grind.
Check out all of our grinder reviews to find the best grinders for vaping dry herb.
Additional Product Photos