Affiliate Disclosure: Cannabis Vape Reviews is supported by readers like you. We may earn commissions for purchases made through our links. Learn More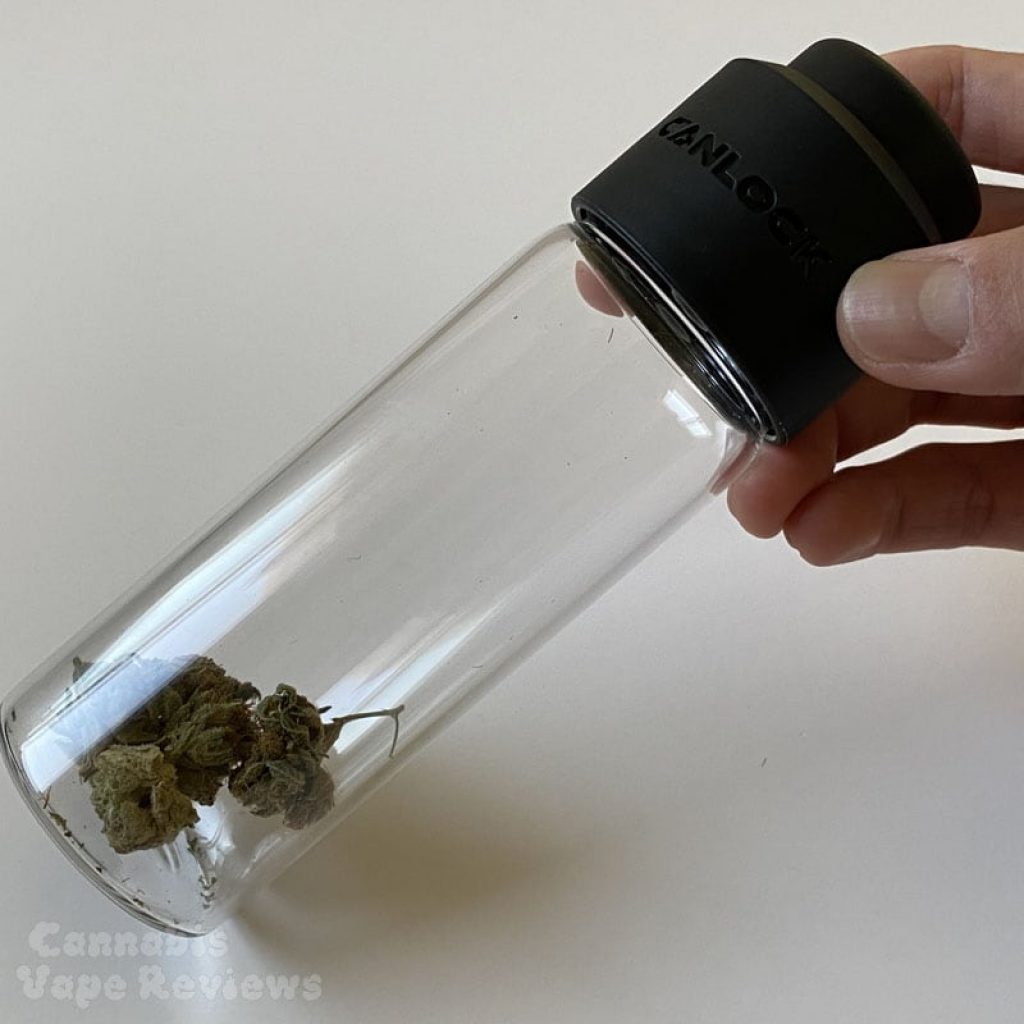 What is a Canlock Stash Jar?
Canlock stash jars keep your herbs fresh, reducing quality degradation. Each stash jar is made of durable, high quality glass. An airlock lid with a built-in pump allows you to remove the air out of the jar for a vacuum tight seal. This preserves your buds by minimizing oxygen and moisture. With minimal moisture and air, your buds will last longer, stay fresher, and be safe from harmful molds.
Design & Features
Made with durable borosilicate glass
Safe to to clean in the dishwasher
Slim jar design for easy storage and transportation
Available in large (Stash Plus – holds about 11 grams to 1/2 oz.) and small sizes (Stash – holds about 7 grams to 1/4 oz.)
Available in clear glass or blacked out for discretion
Who's the Canlock Jar for?
Canlock stash jars are great for any cannabis lover that cares about keeping their top-shelf buds fresh and maximizing flavor. If you enjoy a clean, smooth and tasty vape, you'll benefit from storing your buds in one of these stash jars. Your vaping experience can only be as good as the cannabis you start off with.
In order to take full advantage of quality buds with a tasty terpene profile, you'll want to keep your buds stored in a stash jar until you're ready to vape. Just like with good coffee beans, only grind your buds as necessary, and use with a high-end vaporizer that is excellent at transferring flavor like the AirVape Legacy or Dr. Dabber SWITCH vaporizers.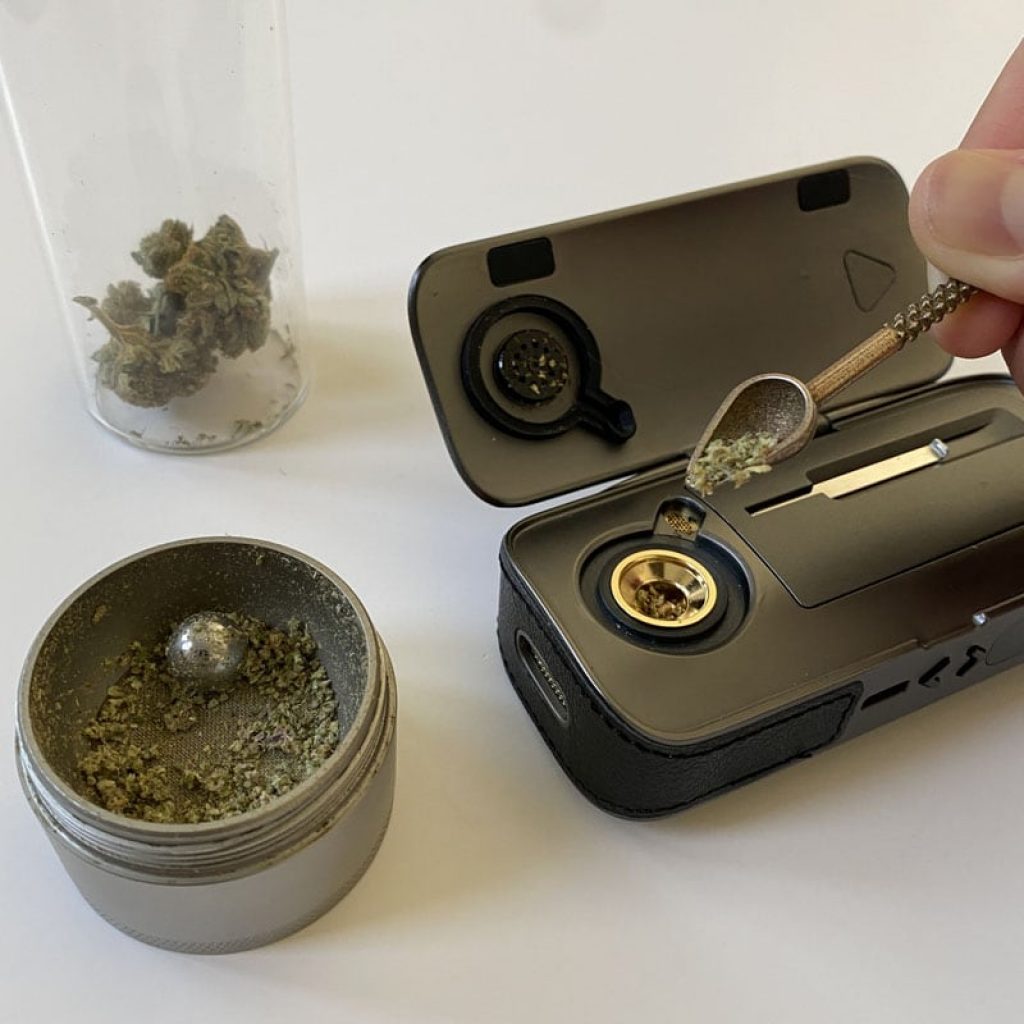 The Canlock also works great for storing pills, powders, and other substances that are susceptible to degradation from light, air or moisture.
How to Use Canlock Stash Jars
Simply drop your buds in a Canlock jar and screw on the lid. Press down on the top pump a few times until the air in the jar is sucked out and the button is completely depressed. This means there's now negative air pressure inside the container and any oxygen inside the container has been minimized.
When you're ready to take some buds out, simply unscrew the lid. You'll hear air rush back into the container and the pump on top will return to its normal position, ready to be pumped again.
Over the course of a few days, air might begin to seep back into the jar. When this happens, ensure that the lid is tightly fastened and give it a few more pumps as necessary.
Price & Where to Buy Canlock Jars
Canlock stash jars are available through Vape Parts Mart for $15.99 – $17.99 depending on the jar size.
Available in two different sizes in clear or blacked out styles.

Available at VPM.com
Vacuum seal stash jart to keep your nugs fresh. Available in different sizes and styles.