Affiliate Disclosure: Cannabis Vape Reviews is supported by readers like you. We may earn commissions for purchases made through our links. Learn More
The AirVape Legacy is a stunningly attractive, hybrid vaporizer with advanced features. Using convection heating, the Legacy is able to switch between vaping dry cannabis flowers as well as concentrates – all in one vape.
Advanced features like haptic feedback and wireless charging, along with precise temperature control and excellent airflow make the Legacy a standalone vaporizer.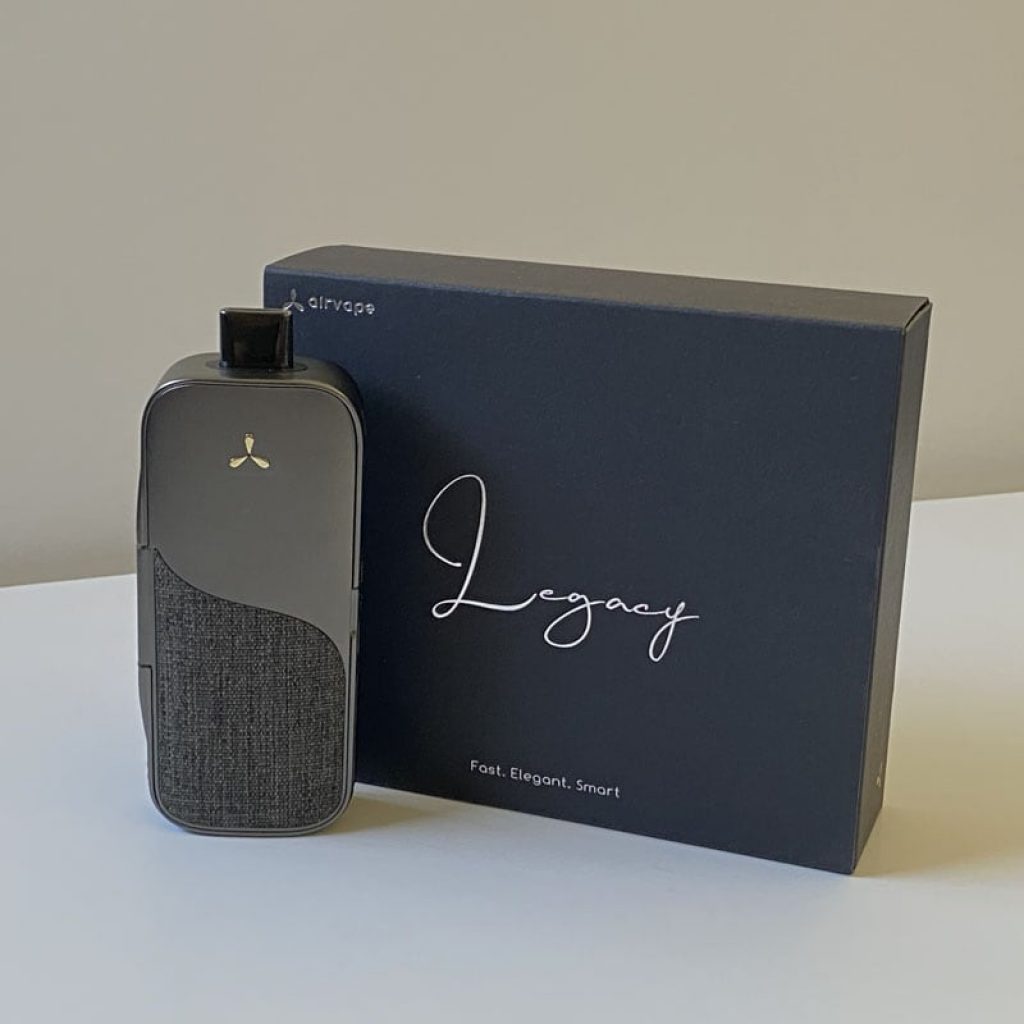 The attention to detail in its design is quite astonishing too. The Legacy is constructed with ceramic and glass for a clean vapor path and finished with a variety of stylish materials like hemp-textile, vegan leather, and a 24k plated oven, giving it a unique aesthetic appeal.
And to top it off, the Legacy includes a microdosing insert to pack smaller bowls for better-controlled cannabis dosing. With the ability to consume smaller amounts of cannabis at precisely controlled temperatures, the AirVape Legacy is the perfect vaporizer for microdosing cannabis.
This short video gives a great overview of the AirVape Legacy and how to it works:

AirVape Legacy
Beautifully crafted flower and wax combo vape. Great for micro-dosing, easy operation, LCD screen, and exact temperature control.
Discount with code at AirVape.com
What's Included
The Legacy vapes comes packaged in recycled, eco-friendly material.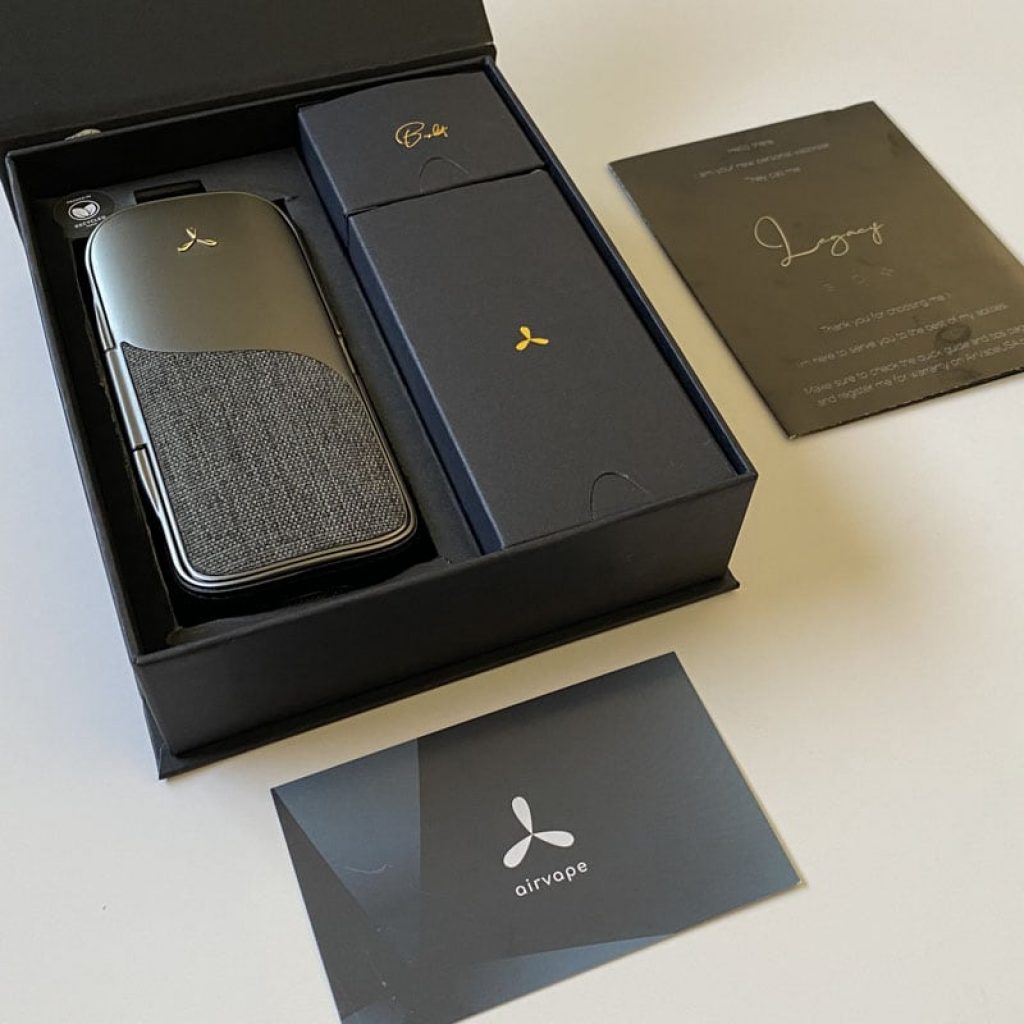 Inside the packaging, you'll find:
Quick start guide/user manual
Limited lifetime warranty card
Legacy vaporizer
Removable, built-in loading tool/pick
Removable, large capacity AirVape branded battery
Cleaning kit (brush, wipes, cotton swabs)
Micro-dosing basket insert for dry herb
Concentrate pad insert for oils and extracts
Replacement filter screens
USB-C charging cable
Design & Features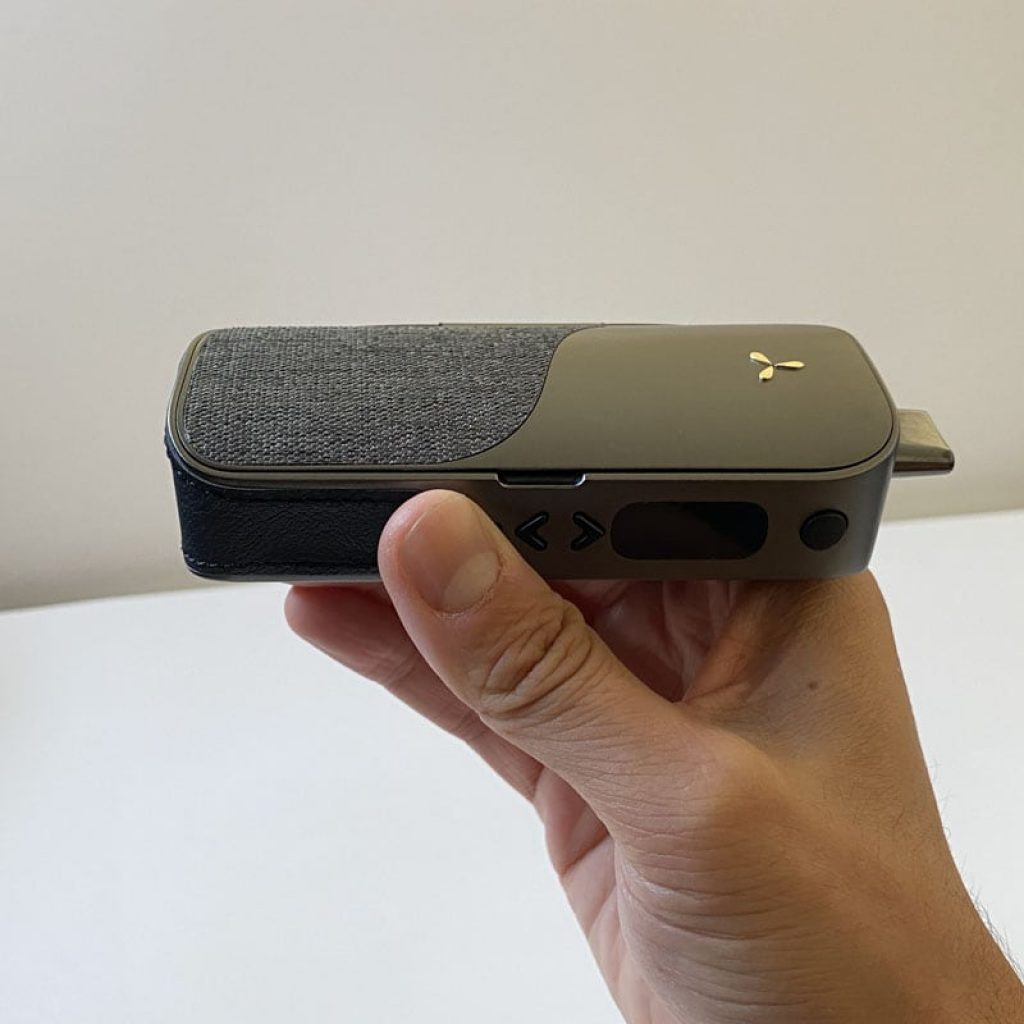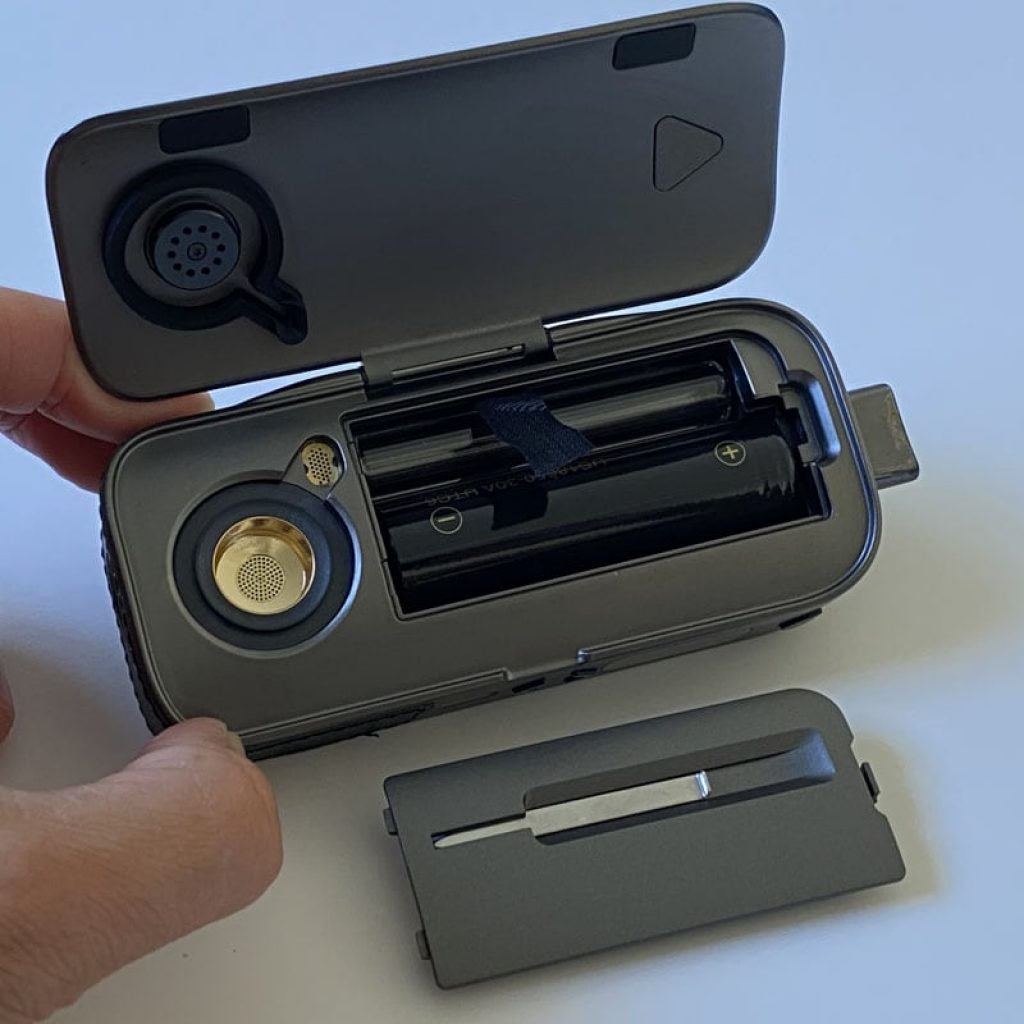 The Legacy includes many standard features that make for a great vape experience:
Vapes both dry cannabis flower and extracts
Elegant design with stylish accents and materials
LED display for battery life and exact temperature control
Two button precise temperature control
Haptic feedback (vibrates when heated to optimal temperature)
Adjustable auto-off timer (control session length at various presets)
Convection style heating
Fast heat-up time (about 15-seconds)
Movement sensor auto-shutoff (60 seconds of inactivity)
USB-C fast charging and wireless charging capability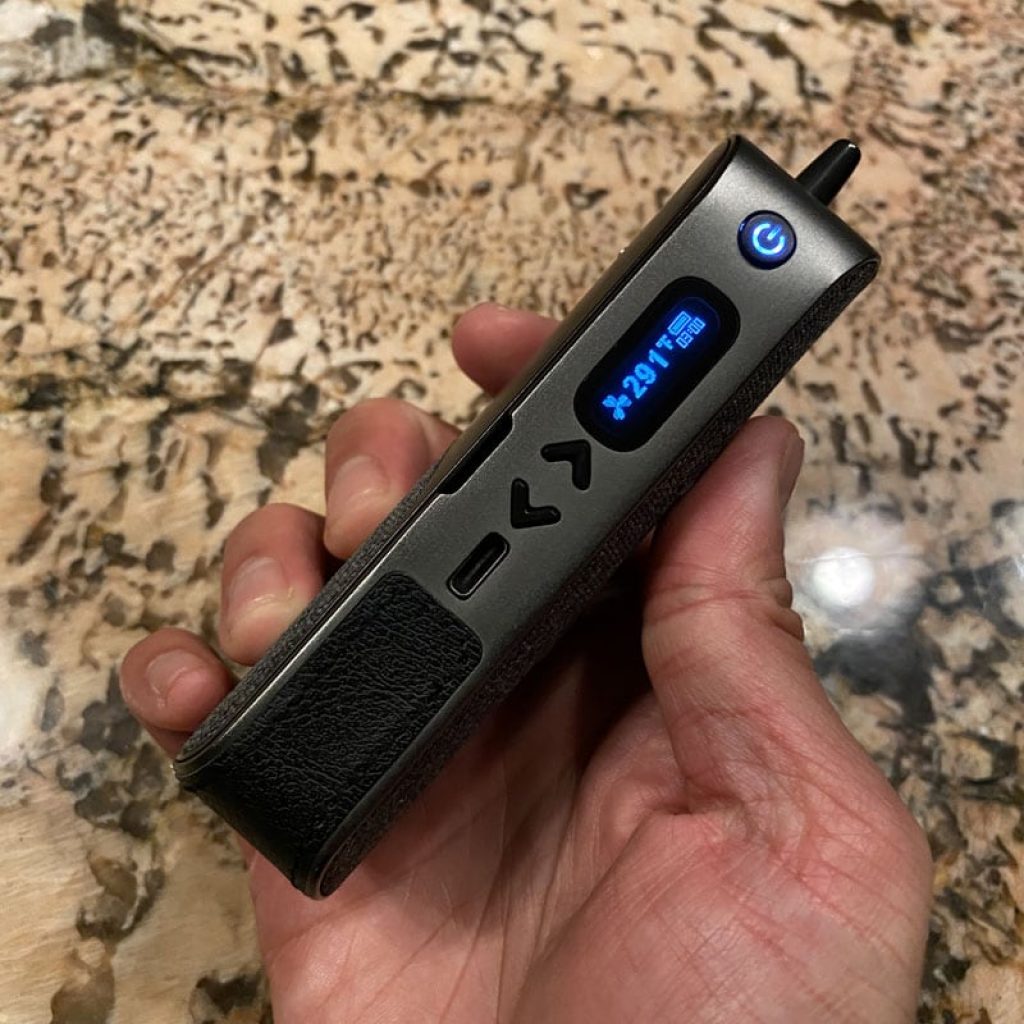 AirVape Legacy
Beautifully crafted flower and wax combo vape. Great for micro-dosing, easy operation, LCD screen, and exact temperature control.
Discount with code at AirVape.com
Tech Specs
| | |
| --- | --- |
| Dimensions | 119 mm x 52 mm x 21 mm |
| Weight | – |
| Materials | Ceramic mouthpiece, glass air path, 24k gold-plated chamber, vegan-leather and hemp-textile accents, aluminum body |
| Battery | Removable 18650 battery, 3000 mAh capacity, USB-C and wireless re-chargeable |
| Temperature Settings | Precise degree control ranging from 200°F to 440°F |
| Heating | 15-second heat up time, convection style heating |
How to Use the AirVape Legacy
While the AirVape Legacy is an advanced vaporizer, it is simple to use with an intuitive design and minimal learning curve.
Vaping Dry Herb with the Legacy
To get started, open the vaporizer by lifting the front panel to expose the heating chamber.
Pack a bowl of ground up herb into the heating chamber.
Next, close the lid, then power on the device by clicking the power button three times.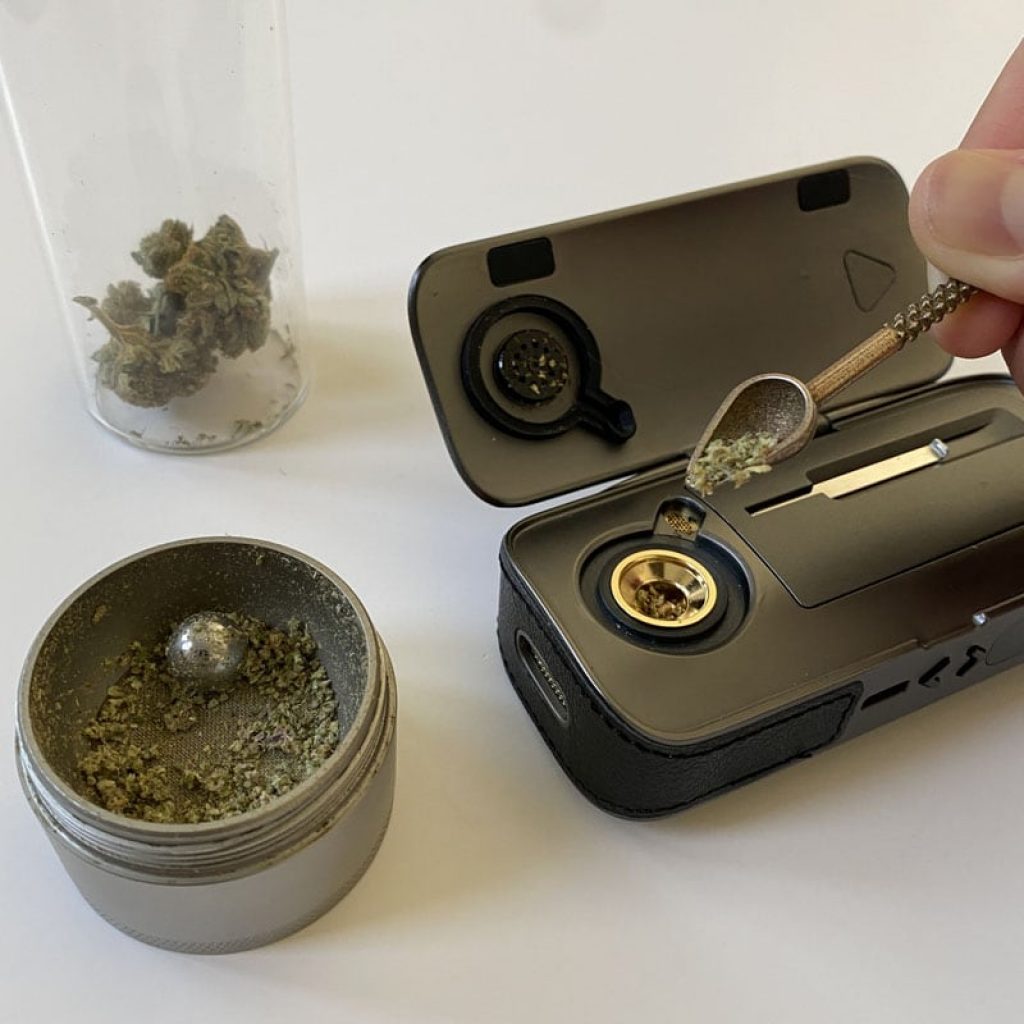 In its default mode, the vape will start heating up immediately to the set temperature. Use the up/down buttons to set your desired temperature. The device is will automatically adjust.
When you feel the vibration, the device has reached optimal temperature, and that's your green light to start puffing.
Microdosing with the AirVape Legacy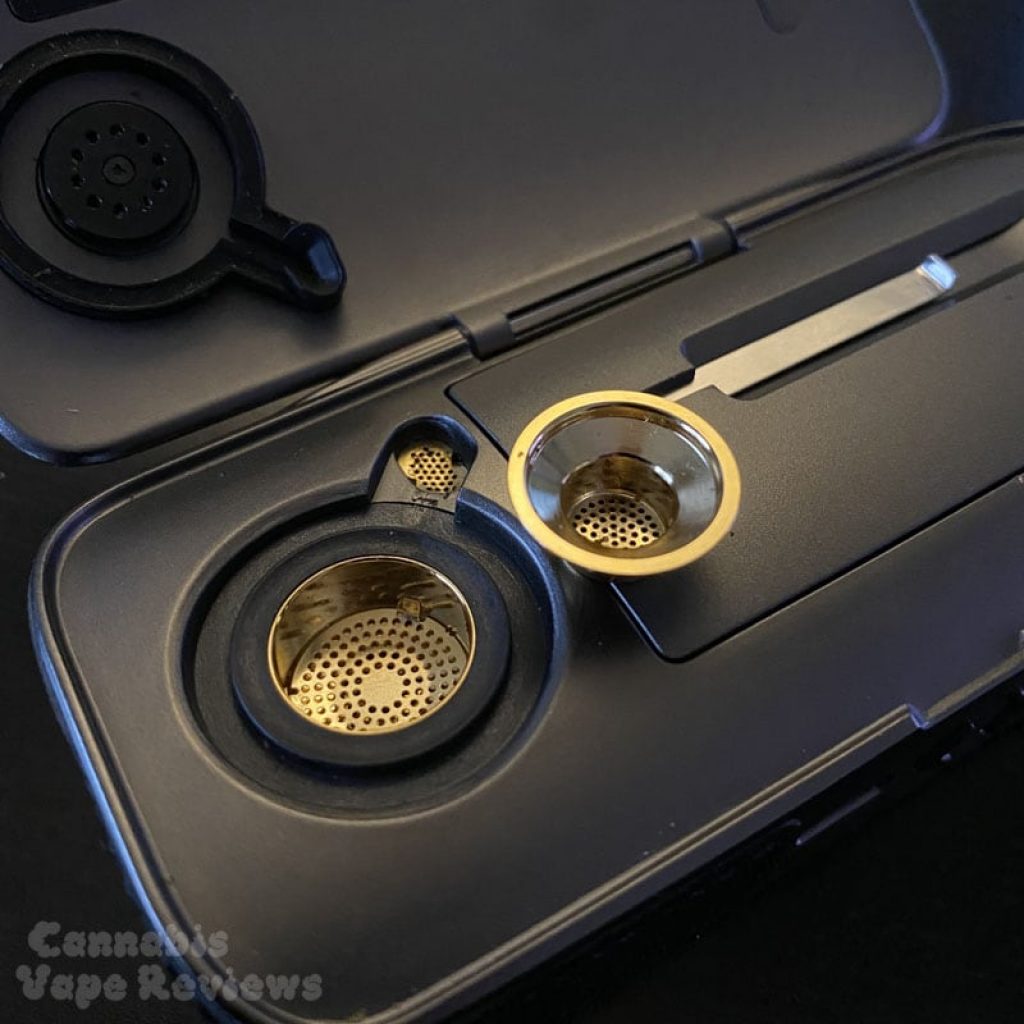 If you want to vape smaller amounts of cannabis, simply drop the included micro-dosing basket insert into the chamber. This significantly reduces the chamber size so you can conserve your weed and better control your dosing size.
Vaping Oils and Concentrates with the Legacy
Vaping cannabis extracts with the Legacy is similar to dry herb and flower. The main difference is that you need to insert the included concentrate pad into the chamber. Press it firmly down into the chamber then drip or dab a tiny bit of your extract onto the pad. Power on and set your desired vape temp as usual.
Charging the Legacy Vape
There are several charging options with the Legacy. The Legacy is equipped with a USB-C charging cable that plugs in to the side of the vape. The battery is also removable if you have a separate charger.
If you want to charge in style, the Legacy is also equipped with wireless charging capability. AirVape offers their own wireless charging battery pack that pairs perfectly with this vape.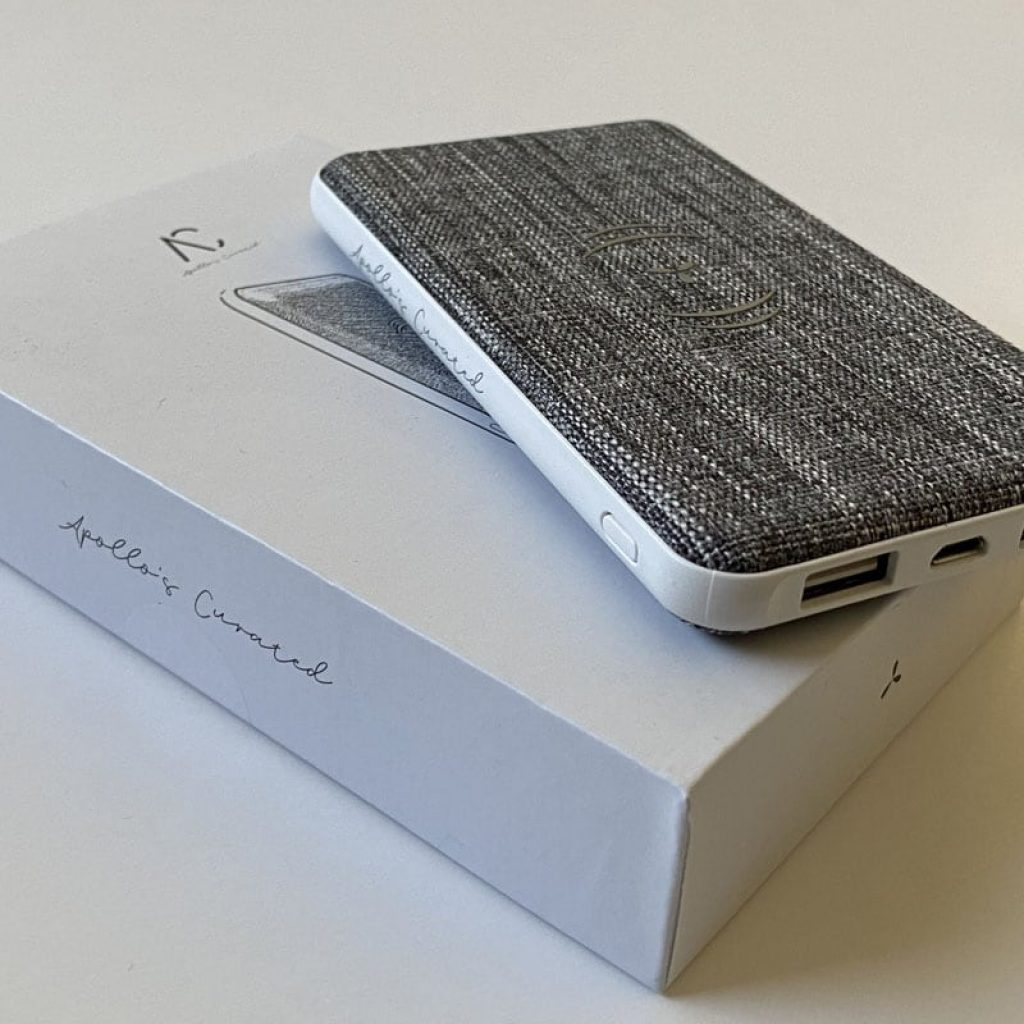 Our Experience
After having positive experiences with previous AirVape reviews, I was excited for the AirVape Legacy vape's release in Fall 2020.
Beautifully Designed
Right out the box, I was immediately impressed by the attractive aesthetic and quality build of the Legacy vape. It's on the heavier side of dry herb vapes and feels very substantial in your hand. With all its edges, curves, and shiny surfaces, this thing is way too pretty. I will forever live in fear of dropping or scratching it, especially with its $200+ price tag.
Great for Microdose Vaping
The first thing I tested was using the Legacy for microdose vaping. With the microdose basket in place, I found the best vapors are produced at around 410°F degrees and at about 1.5 minutes in. At this point, the vapors will become visible on exhale. Heat-up times with the microdose insert may take a bit longer than a normal-sized bowl without the insert.
Despite the wait, I found microdosing like this produced a pleasant buzz, just light enough to still be productive. Rarely do I ever feel the need to get blasted beyond that. I'll definitely be using the Legacy often for microdose-sized bowls.
Excellent Airflow and Flavor
As for vaping regular-sized bowls, the chamber can hold a decent amount of ground up weed. This was enough to get me thoroughly baked. I found that the optimal heat to get the best blend of flavor and vapor was around the 390°F mark, with about one minute of heat-up time. The transfer of flavor with this vape is fantastic and the airflow is superb. Nothing but smooth, clean vapors.
PRO TIP: Use a quality dry herb grinder that will finely grind up your flower for even heating and smoother vapors. I use the Herb Ripper grinder. Also, use your freshest, top-self flower to really enjoy the Legacy's optimal airflow and tasty transfer of flavors. Stash jars like the Canlock will keep your nugs fresh.
Potential Drawbacks
The tradeoff with the Legacy's beautiful design is that it requires a lot of tiny parts and incorporates a lot of ridges and crevices. I already know these are going to become traps, building up spent cannabis debris. There's rubber seals/gaskets that line the oven and mouthpiece, and also filter screens for the airway and mouthpiece. Fortunately, the Legacy comes with spare replacement parts and a cleaning kit. The Legacy also can be completely disassembled so you can clean each component thoroughly including the glass airpath.
The other drawback for me is having to use a concentrate pad. Concentrate pads can become a sticky mess and difficult to remove from the chamber. However, it's still awesome that the Legacy can handle both flower and wax. Most hybrid vapes will use some type of insert for wax. The FireFly vape uses a similar wax pad, while the Dr. Dabber Switch uses proprietary induction cups, and the PAX 3 vape uses a whole other type of insert. That being said, the wax pads are cheap and effective.
Price & Where to Buy the AirVape Legacy
The AirVape Legacy is available for $249 directly through AirVape's website.

-15%
15% off
Discount with code at AirVape.com
Beautifully crafted flower and wax combo vape. Great for micro-dosing, easy operation, LCD screen, and exact temperature control.
Warranty information – Includes limited lifetime warranty. Warranty registration card included with purchase.
Upgrade & trade-in program – AirVape also has a generous trade-in program. Stay up to date with the latest AirVape models by trading in your in your old AirVape for 50% OFF towards the purchase of a new vaporizer. See details for AirVape upgrade program here.
AirVape launched a NEW improved AirVape Legacy PRO model for 2022. See the NEW Legacy PRO review here.
Additional Product Photos
AirVape Legacy
Pros
Excellent airflow
Long-lasting battery
Precise temperature control
Compatible with flower and extract
Beautifully designed
Adjustable bowl size for micro-dosing
Wireless charging
Excellent flavor transfer
Cons
Uses lots of small parts
Lots of crevices to trap plant materials
Shops for Dry Herb & Flower Vapes