Affiliate Disclosure: Cannabis Vape Reviews is supported by readers like you. We may earn commissions for purchases made through our links. Learn More
The Supreme Clean Kit from Higher Standards includes everything you need to keep your glass rigs, vaporizers, and bongs looking and tasting crispy clean, and fresh.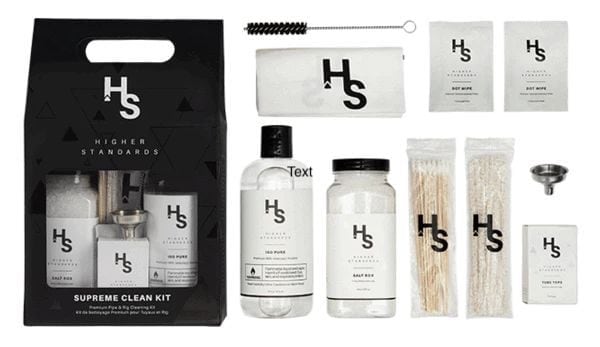 Ditch the table salt and alcohol from the grocery store. This kit includes 99% pure isopropyl alcohol and salt rox to remove stubborn resin.
What's Included with the Supreme Clean Kit
1x ISO Pure
1x Salt Rox
1x Resin Rag
1x Salt Chute
1x Stem Brush
2x Dot Wipes
6x Tube Tops
12x Pipe Stix
12x Pipe Dreamz
How to Use the Cleaning Kit
Pour the 99% pure alcohol in your water pipe along with some Salt Rox. Choose from one of the different size plugs to cover up any openings of your water pipe. Then just shake, shake, shake! The longer you let the alcohol sit, the more it will penetrate deep into the stubborn stains from your sticky buds and wax concentrates.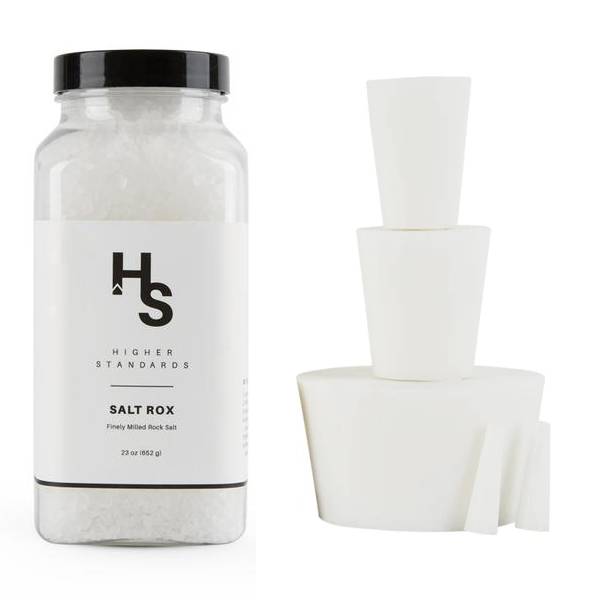 Once you've cleaned your glass as much as you can, use the included pipe cleaners, wipes, and brushes to finish the job.
Final Thoughts
We all know that cleaning your vaporizers and bongs is a pain in the butt. With all the supplies you need in one package, the Higher Standards cleaning kit makes it easier to keep your smoking and vaping accessories nice and clean. The high purity alcohol and rock salt make cleaning your stash easier and more effective than your typical household products.
Where to Buy Bong Cleaning Kits
The Higher Standards Supreme Clean kit retails for $35 and is available through Vapor.com.
Get 10% OFF with "CVR10" at checkout when you shop at Vapor.com.
About Higher Standards
Higher Standards offers a curated collection of handcrafted heavy duty glass, cleaning and maintenance products, and limited edition collaborations are all created for cannabis connoisseurs that care about the flavor of their smoking and vaping experience.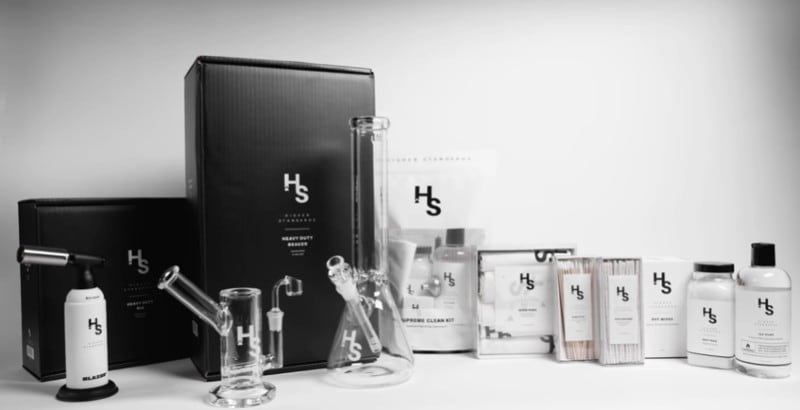 Are you into dabbing? Check out the Higher Standards Dabbing Torch review and see Higher Standard's full line up of products over at Vapor.