Affiliate Disclosure: Cannabis Vape Reviews is supported by readers like you. We may earn commissions for purchases made through our links. Learn More
STIIIZY is a hot brand in Los Angeles and throughout California. They offer a full line of cannabis products including premium flower with amazing strains which are also available as extracts and cannabis oil. They have a large variety of strains and different types extracts including concentrates for dabbing and live resin.
Cannabis oil from STIIIZY is available as LIIL STIIIZY disposable vape pens and also as as half and full gram pods designed specifically for use with the STIIIZY pod vape battery.
For this review, we're taking a look at some STIIIZY cannabis oil in the form of the the LIIL STIIIZY disposable vape pen. The strain we're reviewing is the Juicy Melon disposable vape pen.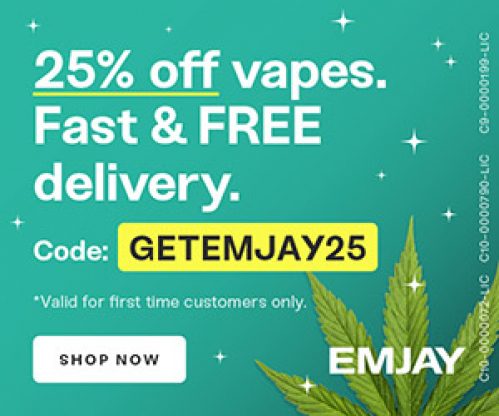 25% off
Discount with code at HeyEmjay.com.
NEW delivery service for Los Angeles, San Diego, and San Francisco. Fair prices, $0 delivery fees – Get 25% off your 1st order.
STIIIZY Potency & Lab Facts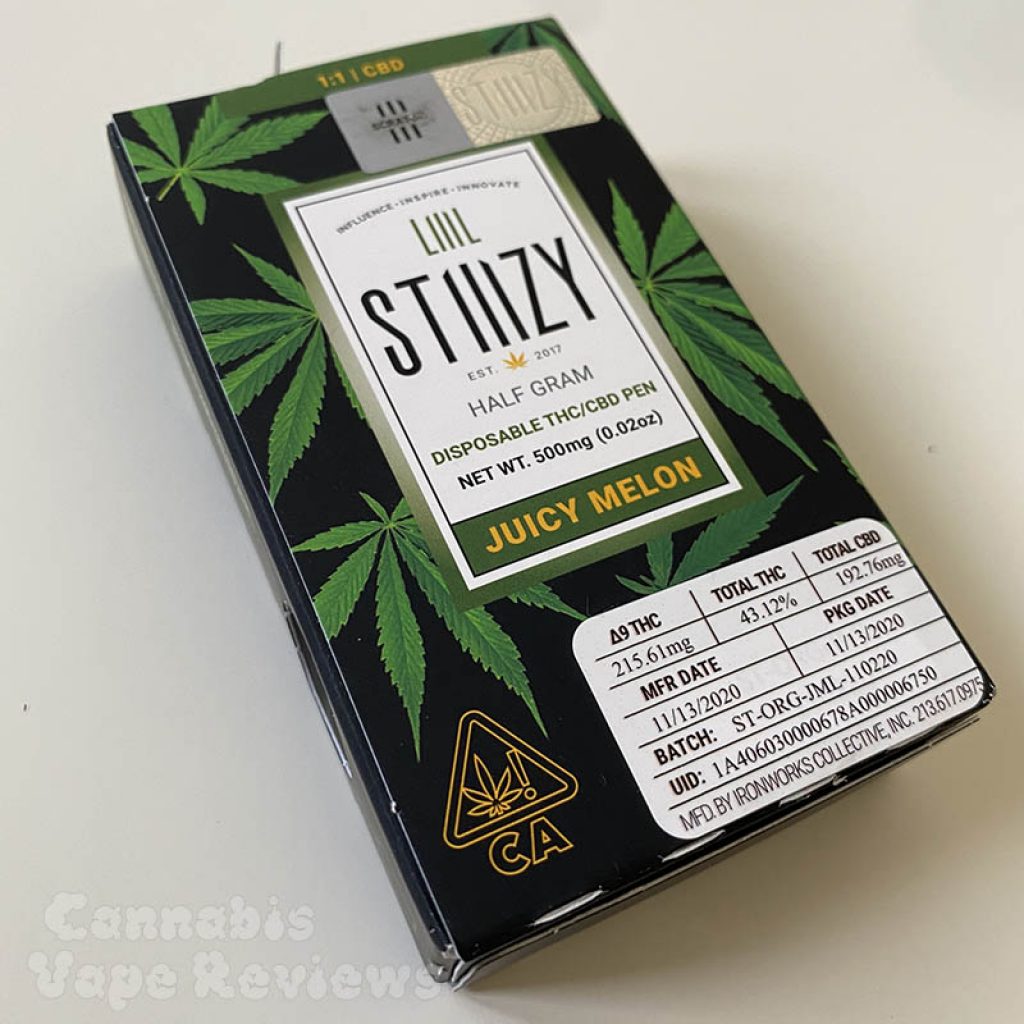 The Juicy Melon cannabis oil is a hybrid strain with a balanced 1:1 ratio of THC to CBD.
This LIIIL STIIIZY disposable vape contains 500mg (half gram) of cannabis oil tested at 215mg THC (43% total THC) and 192mg CBD.
Lab facts are clearly labeled on the packaging along with the batch number as well as manufacturing and packing dates so you know exactly what you're getting.
STIIIZY is a legit licensed-brand available in local delivery services throughout California.
Our Experience
Taste & Flavor
The LIIIL STIIIZY Juicy Melon vape tastes just like a stick of Juicy Fruit gum. The oil has a sweet and fruity flavor that's clean and pleasant to taste. While tasting more like candy than weed, you'll notice a subtle cannabis flavor and scent.
Great Vape Performance
The vape pen has a sleek design and excellent vapor production similar to other pod vapes we've reviewed. Since the battery and oil is all in one device, you don't have to worry about batteries or charging. It's ready to go out of the box and designed to throw away when either the battery or oil runs out.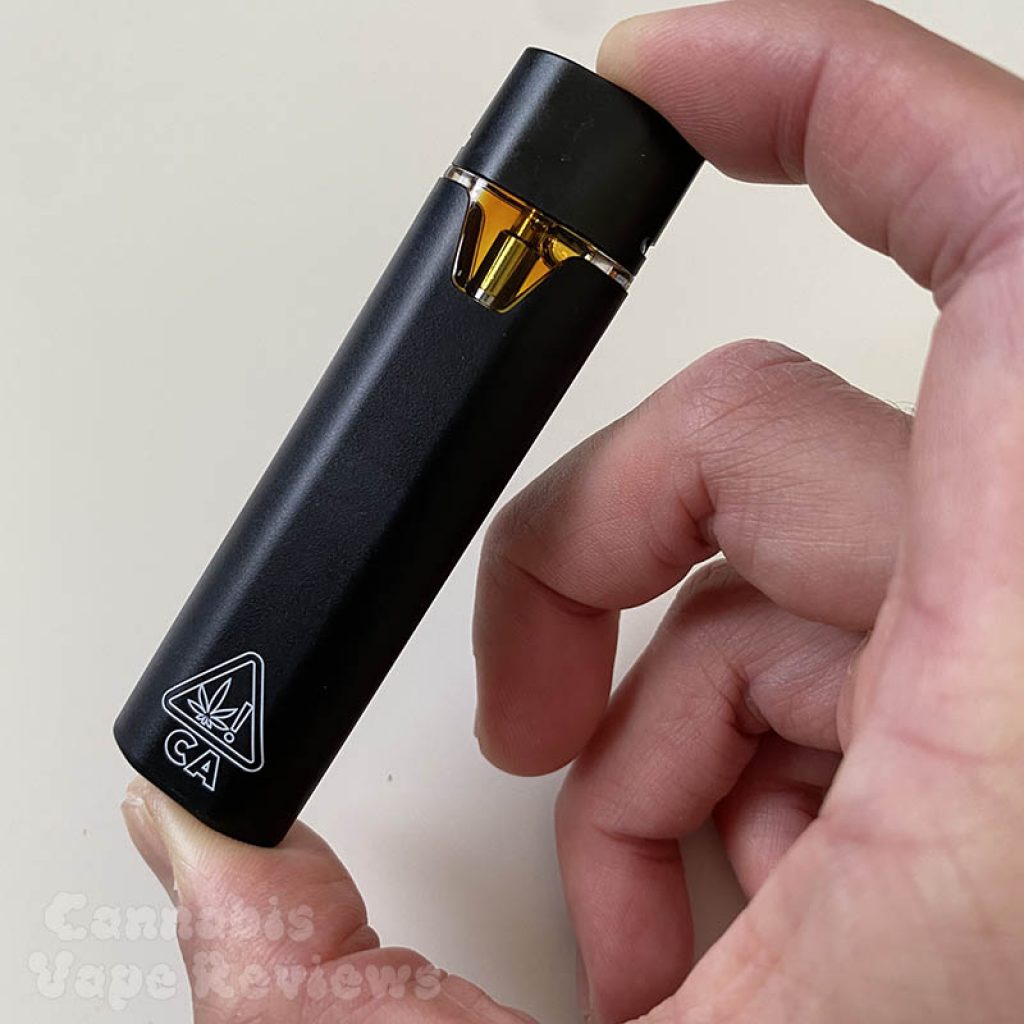 The device itself works very well. You can take fat rips out of this disposable vape pen. Don't take too many rips in a row without allowing time for the vape pen to cool off or else the vapors can get a bit too hot and irritate the throat.
High Effect
As for the high effect, I experienced a very mellow buzz. Because of the balanced ratio of THC:CBD, you will get a mild, but enjoyable head buzz and body high. You may have to take a few good rips if you have a high cannabis tolerance or want hard hitting effects.
STIIIZY Flower
We also had the pleasure of trying some premium STIIIZY flower. The strain we tried was called STIIIZY Cake. All of their flower is indoor grown and comes packaged fresh.
The STIIIZY Cake tests at 22%+ THC and looks deliciously frosty. It tastes yummy and burns quite smooth. While we're all about vaping over here, I had to taste some of this herb the good 'ol fashion way as well as vape it.
I'm definitely looking forward to vaping some of this STIIIZY flower out of the best dry herb vapes like the Dr. Dabber SWITCH e-rig or the Legacy vape – both of which really bring out the flavor profiles in your cannabis.
Price & Where to Buy STIIIZY Cannabis
LIIIL STIIIZY disposable vape pens retail for around $30 for a half gram of cannabis oil.
LIIIL STIIIZY diposable vape pens are available throughout dispensaries in California. I picked up this STIIIZY product from Emjay cannabis delivery for Los Angeles.
Emjay carries a large selection of STIIIZY vapes in great strains like Gelato, Biscotti, Purple Punch, Girl Scout Cookies, Sour Diesel, and many others. Check out all STIIIZY products on Emjay here.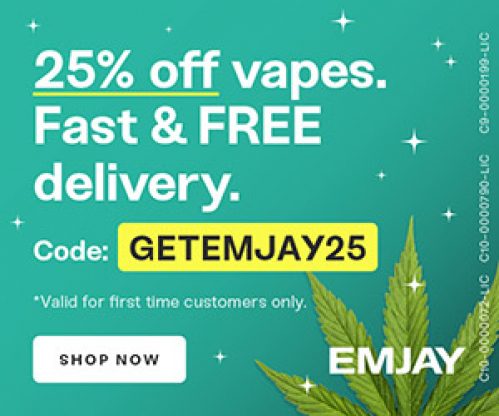 25% off
Discount with code at HeyEmjay.com.
NEW delivery service for Los Angeles, San Diego, and San Francisco. Fair prices, $0 delivery fees – Get 25% off your 1st order.
Where to Order Weed Delivery in California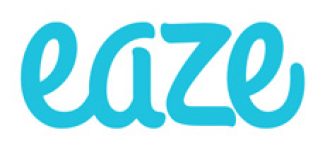 Serving Los Angeles and major cities in California.

Large selection of flowers, concentrates, cartridges edibles, and more. Mobile app available on iOS.

Get $30 OFF your 1st order.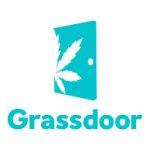 Serving Los Angeles, Orange County, San Diego, and the Bay Area.

Over 500 products, weekly deals, and FREE delivery over $75. Get 30% off your 1st order.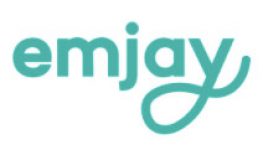 Serving Los Angeles, San Diego, and San Francisco.

Fair prices, $0 delivery fees. Get 25% off your 1st order.