Affiliate Disclosure: Cannabis Vape Reviews is supported by readers like you. We may earn commissions for purchases made through our links. Learn More
Cresco Labs is the parent company of Cresco Cannabis which offers premium cannabis and live resin products. Their cannabis is available in several forms including pre-rolls, raw cannabis flower, liquid resin vape cartridges, and concentrates for vaping/dabbing.
Cresco describes their concentrates as: "extracted from premium, fresh-frozen flower. We never use any artificial flavors or fillers. Expect the robust flavors, aromas, and complexities of the strains you love."
Cresco offers several forms of concentrates including live badder, live sugar, and live sauce. They are available in different strains for different effects including Rise, Refresh, and Rest.
Cresco concentrates strain types:
Rise: sativa-dominant strains with uplifting effects
Rest: indica-dominant strains with relaxing effects
Refresh: hybrid strains that are a mix of sativa and indica for balanced effects
In this review, we'll be taking a look at some Cresco Live Sugar that we picked up from Emjay Delivery for Los Angeles. The live sugar concentrate is Cresco's crystalline concentrate that has the consistency of thick sugar and is similar to raw, unfiltered honey.

Emjay Delivery
NEW delivery service for Los Angeles and San Diego. Fair prices, $0 delivery fees - Get $25% off your 1st order.
25% OFF with discount code
What's Included
Each order of Cresco Live Sugar extract includes one gram of top-notch concentrate. The packaging clearly displays manufacturing info, including batch number, lab test results, and expiration date. The extract safely sealed in a reusable glass container.
Potency & Lab Facts
Alien Bubba Live Sugar extract contains 72% THC and 0.17% CBD.
Our Experience
To experience the full effects and flavor of Cresco's Live Sugar extract, I vaped the Alien Bubba out of several vaporizers.
I vaped this extract while doing the Furna vaporizer review, and tested it as well with the Dr. Dabber SWITCH and for the G Pen Connect review.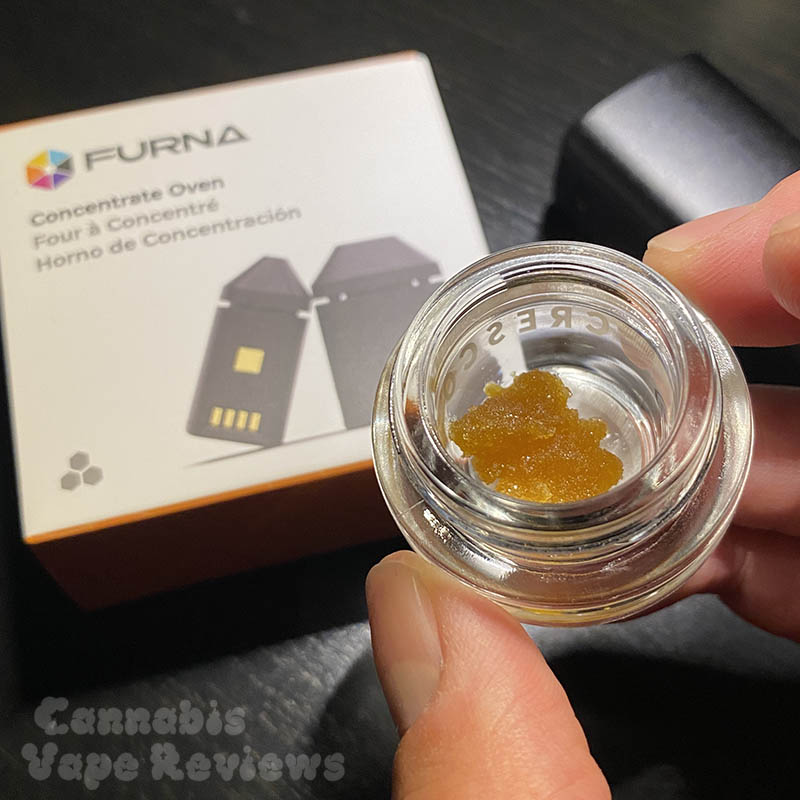 Out of every vaporizer, the Alien Bubba produced consistent, pleasant flavor and effects. This live sugar had a surprisingly mild flavor. It tasted very clean and natural with a hint of floral notes. While the taste is quite good, I wish there was a more bold, rich flavor.
Vaping Cresco extracts with Dr. Dabber SWITCH e-rig was fantastic. I really enjoyed the Alien Bubba extract on the lowest heat settings which produced super smooth vapors. I tend to take really small dabs so I experienced a mild high that left me both relaxed and clear-headed.
Because of the crystal form of live sugar extracts like this, it's very easy to manipulate. This comes in handy for neatly packing the concentrate into vaporizers with deep chambers, ones that require pre-loading, and also dabbing with a pre-heated nail. Unlike sugar extracts, those really thick and sticky wax concentrates can be a mess to load up. I really appreciate how cleanly live sugar can be dabbed when pre-loading into vapes like Furna vape and the G Pen Connect.
Price & Where to Buy
Cresco Cannabis products are available in multiple states including California.
For this particular review, we picked up our Alien Bubba Live Sugar concentrate from Emjay Delivery.
Cresco Live Sugar will cost around $30 for a full gram of extract.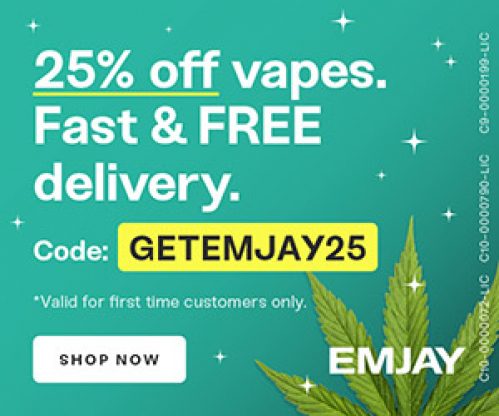 25% off
Discount with code at HeyEmjay.com.
NEW delivery service for Los Angeles, San Diego, and San Francisco. Fair prices, $0 delivery fees – Get 25% off your 1st order.
Cresco has a fantastic menu of premium cannabis strains. Here's some popular Cresco Cannabis strains:
Sour pink grapefruit
Mint cake
jet fuel gelato
Pineapple express
Ice cream cake
Wedding cake
Face mints
Strain availability will vary by location and retailer.
Where to Order Weed Delivery in California