Auto Dabber Shatter Oil
Posted on:
December 4, 2015
/
The Auto Dabber is hands down one of the best vape cartridge we've tried so far. It's easily one of the best cannabis oil concentrates you could possibly smoke with a vape pen. Not only do Auto Dabbers taste AMAZING, but there's some truth to their get "Twice As High" slogan.
After years of research, Auto Dabber perfected the process of liquifying ultra-premium shatter oil so that it can be pre-filled in cartridges and easily vaporized. No need for a fancy dab rig, nail and torch to smoke these shatters.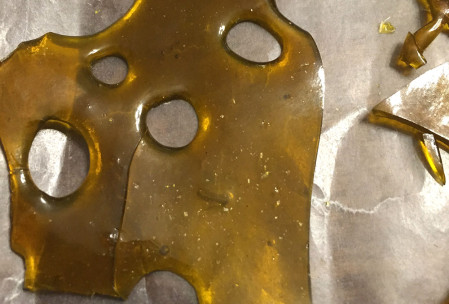 Compatibility
Auto Dabber vape cartridges are compatible with 510 threading, universal vape pens.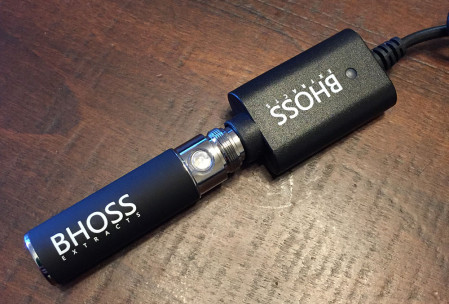 Auto Dabber gets their premium shatter oils from top artisan brand, cannabis extraction experts. The cannabis oil is extracted through BHO (butane hash oil) method and processed into concentrated Shatter. Auto Dabber then uses their expertise in processing the shatter into masterfully crafted, liquified shatter vape cartridges.
The vapes are fitted with a clear, rubber mouthpiece that is meant to stay on the cartridge.
TIP: Do not remove the rubber mouthpiece as it may cause the precious cannabis oil to leak out.
Auto Dabbers are available in Indica, Sativa, or Hybrid.
Potency
Auto Dabbers are highly potent vape cartridges containing around 80%+ THC.
Artisan Shatter Brands
BHOSS
Crown
Nameless Genetics
Nuggetry
West Coast Cure (WCC)
Killer Kreations
NUGGETRY
BHOSS
Gold Drop
Stuck Up
King Concepts
BAMF
Crown Extracts
Paris Kush
Nature's Lab
Nameless Genetics
Nextracts
Hitman Extracts
For best results, use with a fully charged vape battery. The liquified shatter oil is a bit thicker than most cannabis oils and vape concentrates. Once you start taking a hit, you will notice a sizzling sound as the oil vaporizes instantly into an extremely smooth and flavorful vapor.
Auto Dabber cartridges are currently available for local delivery in Los Angeles through Greenly Online Collective. We will list other dispensary locations where Auto Dabbers can be purchased as they become more widely available.
Auto Dabber also produces a disposable vape pen, pre-filled with shatter. Stay tuned for our vape review on the Auto Joint coming soon!
Check with the manufacturer for more information.