Affiliate Disclosure: Cannabis Vape Reviews is supported by readers like you. We may earn commissions for purchases made through our links. Learn More
The Maxcore PodPal is a pod vaporizer that's perfect for filling with your own CBD e-liquids and cannabis oil. Comparable to the size of my thumb, this is easily one of the smallest pod vapes on the market.
The PodPal vape is well designed. It's aesthetically pleasing with a super modern look and feel. It uses proprietary pod cartridges that you fill with cannabis oil.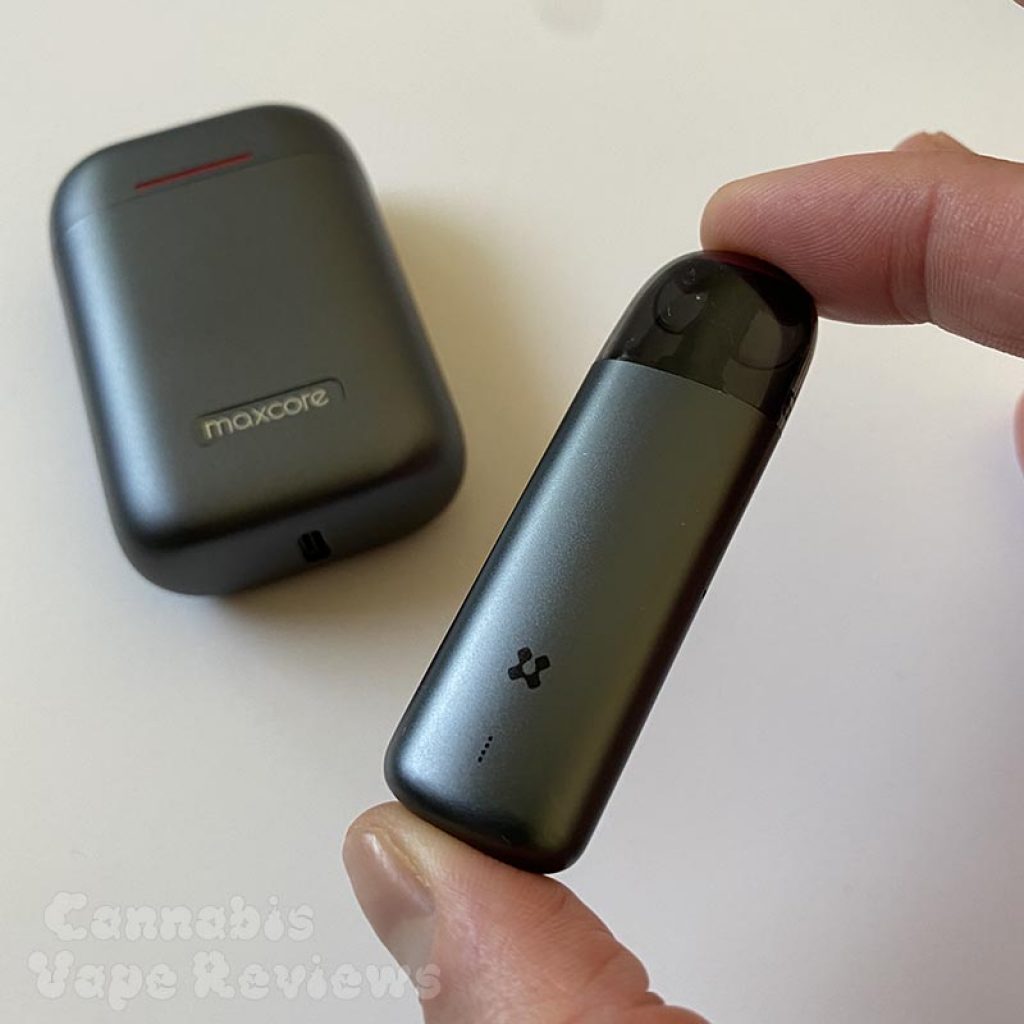 The PodPal is conveniently stored in a charging case with room for carrying an extra pod. The recharging case is a nice touch as it keeps your vape looking fresh and powered up. The charging case looks just like a pair of wireless ear buds.
What's Included
The PodPal is a full oil vape kit, complete with everything you need to start vaping your own oils. Each kit includes:
PodPal pod vape pen
2x Empty 1.0 ml oil pod cartridges (one-time use and easy to fill)
Carrying case power pack
USB-C Charging cable
User manual
Warranty card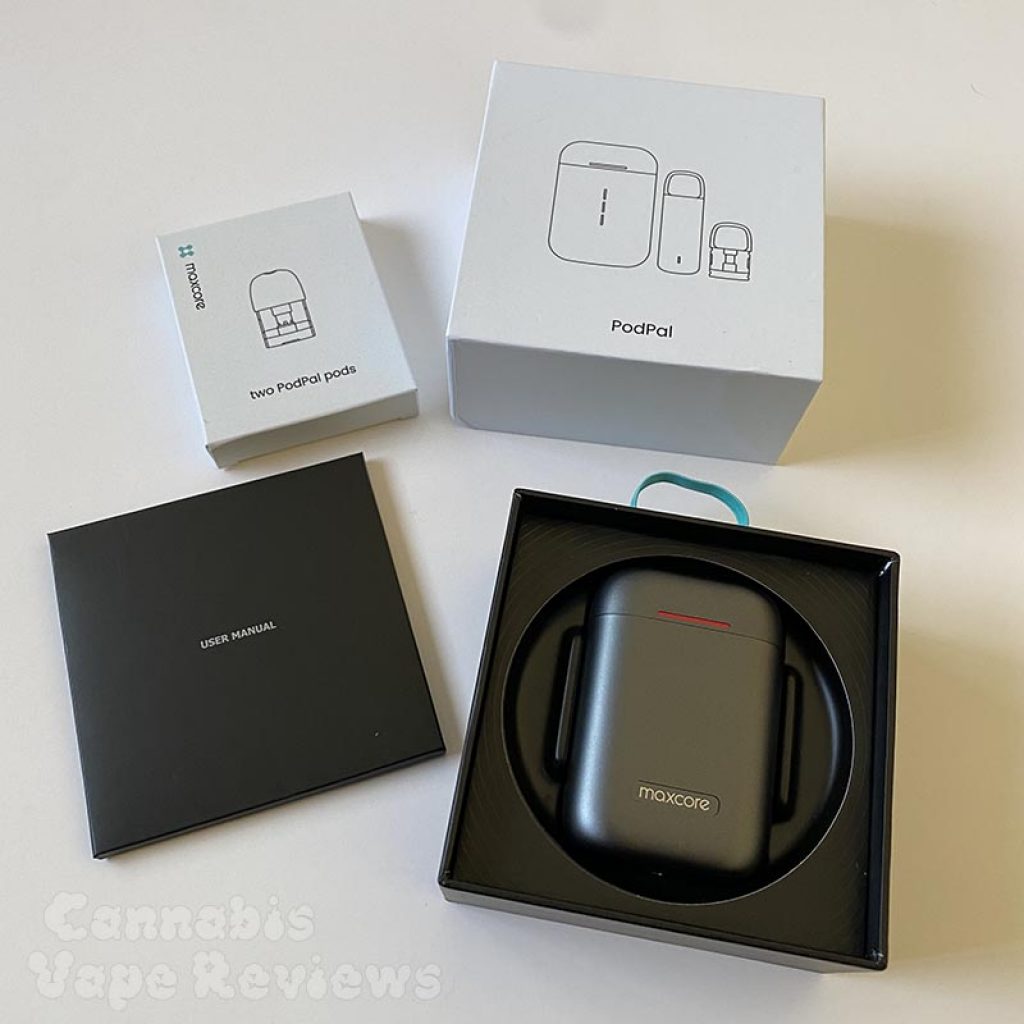 Maxcore PodPal Pod Vape
Super-tiny and modern pod vape oil kit. Complete with carrying case charger pack and empty, easy-fill oil pods.
Available at VapePartsMart.com
Maxcore PodPal Design & Features
The Maxcore PodPal vape is designed to compact and discreet. The vape pods use a ceramic core that heats up super fast for excellent vapor production and fat clouds.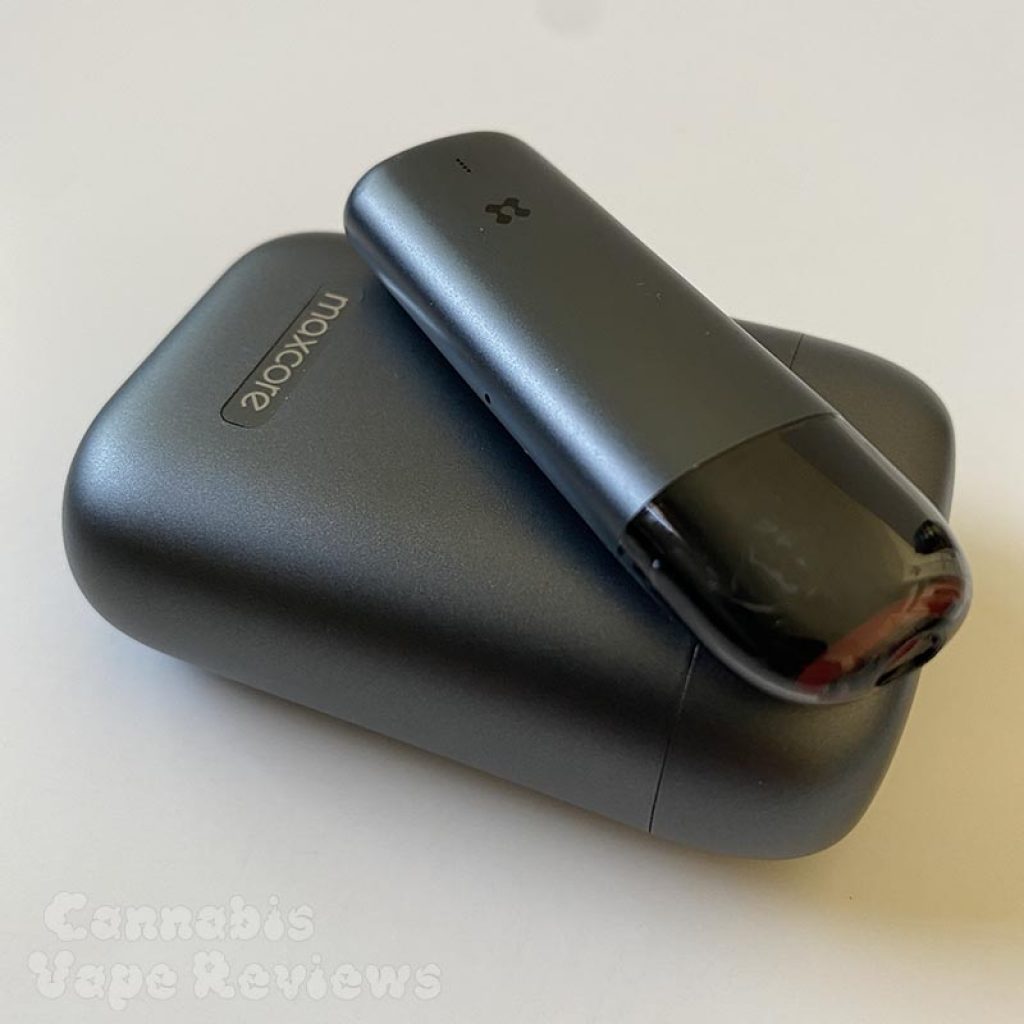 Standard features include:
700 mAh power pack
80 mAh pod pen battery
Rapid charging battery
Easy-to-fill pod system
USB-C charing
LED light indicators
Optimized for cannabis concentrates (distillate oils, THC and CBD e-liquids)
Tech Specs
Dimensions
Power pack: 73.2 x 50 x 24.2mm;
PodPal Battery: 64.4 x 20.6 x 10.6mm (with Pod)
Weight
–
Materials
PodPal Battery: Aluminum Alloy
Battery
700 mAh power pack; 80 mAh pod vape pen
Charging Time
–
Heating Time
Instant
Sessions
–
Temperature Settings
–
How to Use the Maxcore PodPal
Filling Empty Pods with Cannabis Oil
Top fill an empty pod cartridge through the inlet hole at the top of the pod until its full. It holds up to 1ml of oil or e-liquid. This works best with refill syringes with a narrow tip like those offered by brands like Waxman and Cobra Extracts. Be careful not to fill the central air hole. Once filled, place the pod cap on top and snap it into place.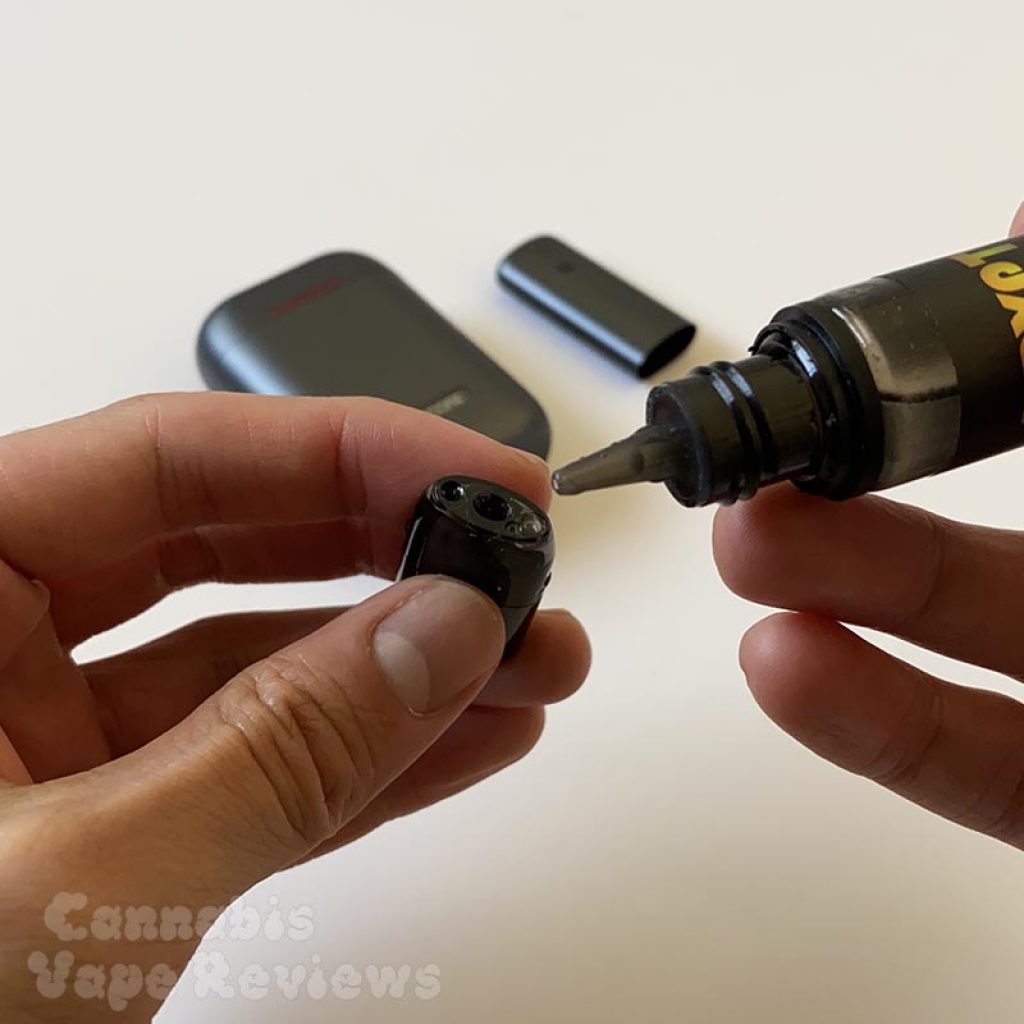 Drop the filled pod cartridge into the vape pen battery. It attaches using magnets and has large pins to make a solid connection. This avoids any possible connectivity issues that some times occur with threaded cartridges.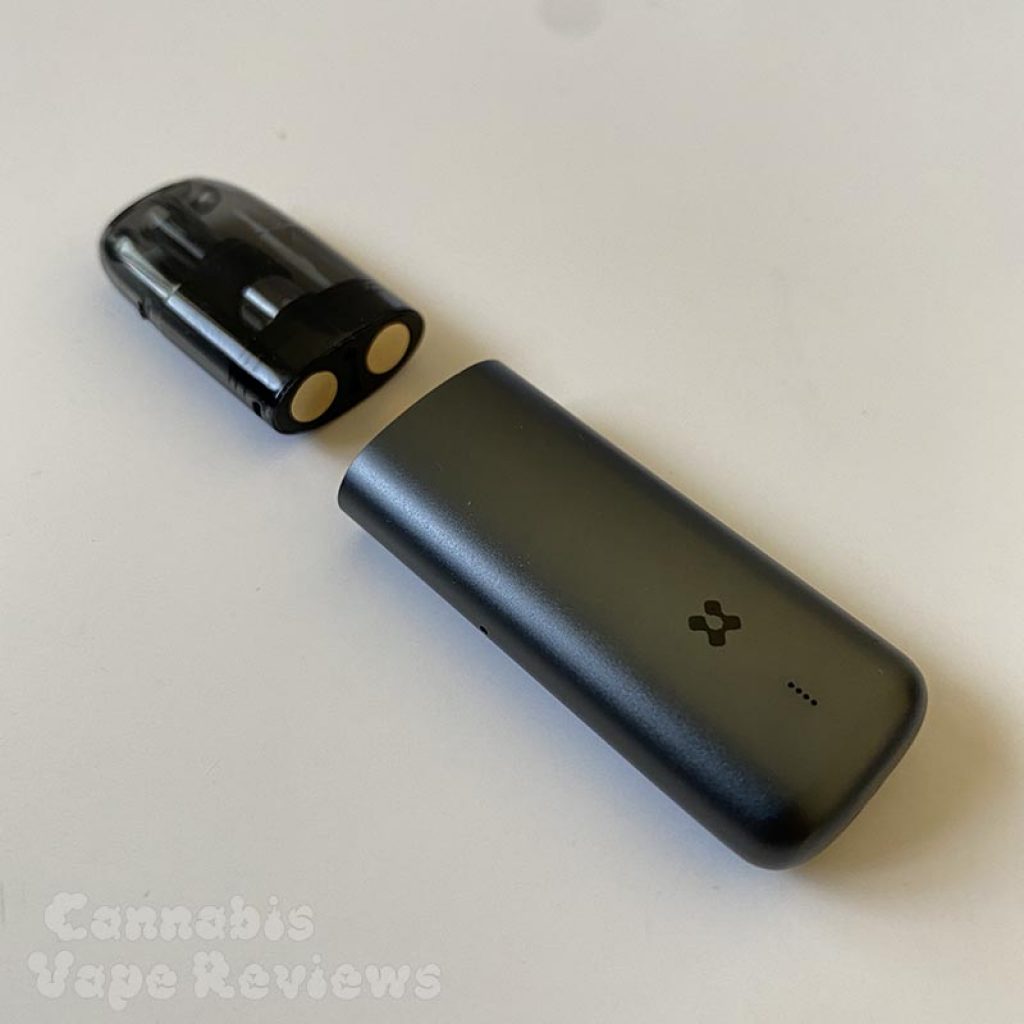 Charging the PodPal Vape Battery
Whenever your PodPal vape battery is running low, drop it into the power pack carrying case and it will start charging instantly.
Recharge the power pack carrying case using the included USB-C cable. Once the power pack is fully charged, you will be able to recharge the PodPal vape pen several times by simply storing it in the power pack case just like you would with some Apple AirPods or modern day wireless earbuds.
You'll see indicator lights on front of the power pack to show remaining battery life and charging status.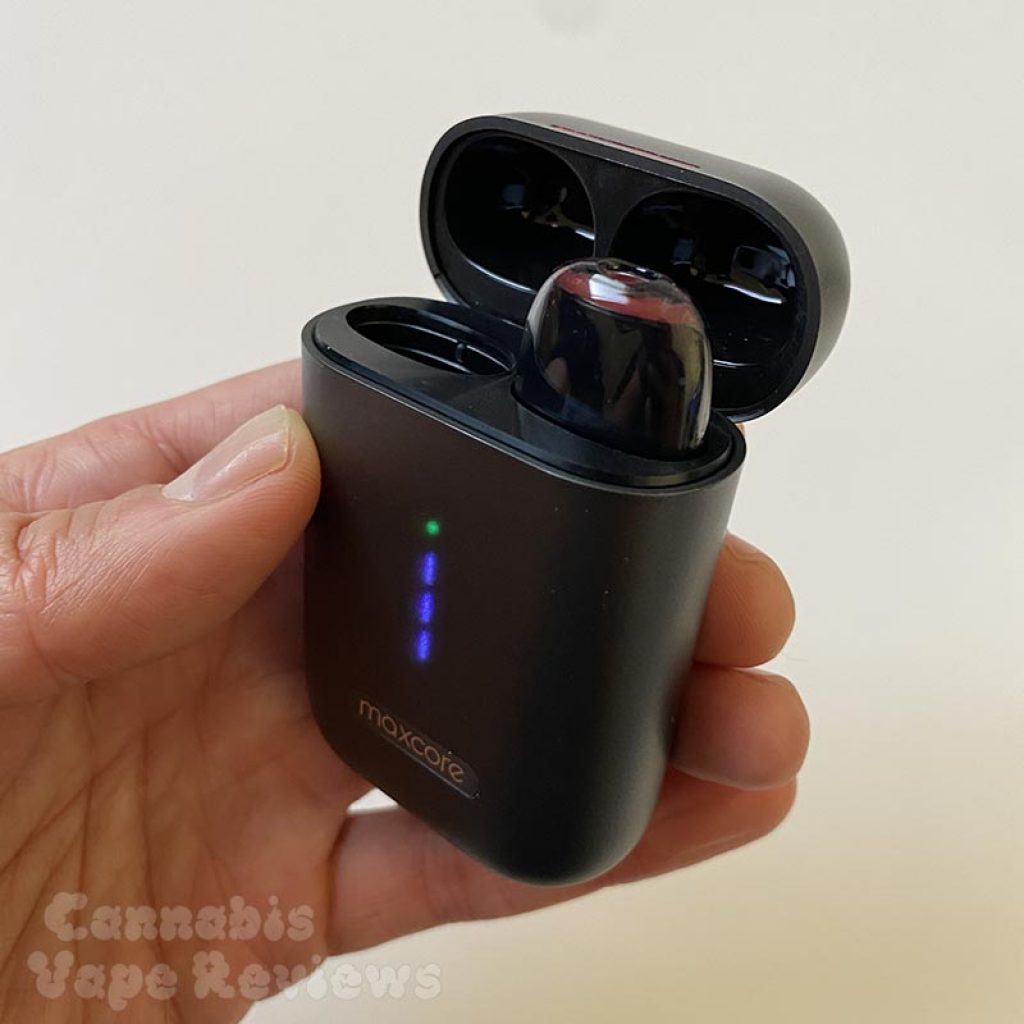 Maxcore PodPal Pod Vape
Super-tiny and modern pod vape oil kit. Complete with carrying case charger pack and empty, easy-fill oil pods.
Available at VapePartsMart.com
Our Experience
When I first pulled the PodPal out of it's packaging, I could instantly tell that this is a well-designed, quality pod vape. From its packaging through its slick, compact design and quality materials, I could tell the Maxcore PodPal was going to be a hit. The vape is incredibly tiny and is easily concealed in your pocket.
Power Pack Carrying Case
The carrying case which doubles as a power pack is well designed too. You can feel the quality and attention to detail starting from its magnetic lid with quality hinge to its discreet battery life indicator display. Using the latest USB-C connection to recharge the high capacity battery, this thing is made for the modern world.
Easy Fill Pods
At first I started filling the pods with some Kyrpted CBD liquid, but then decided I wanted to add some THC to catch a buzz. I used some Girl Scout Cookies live resin oil that I had from previous review of Alpine Cannabis.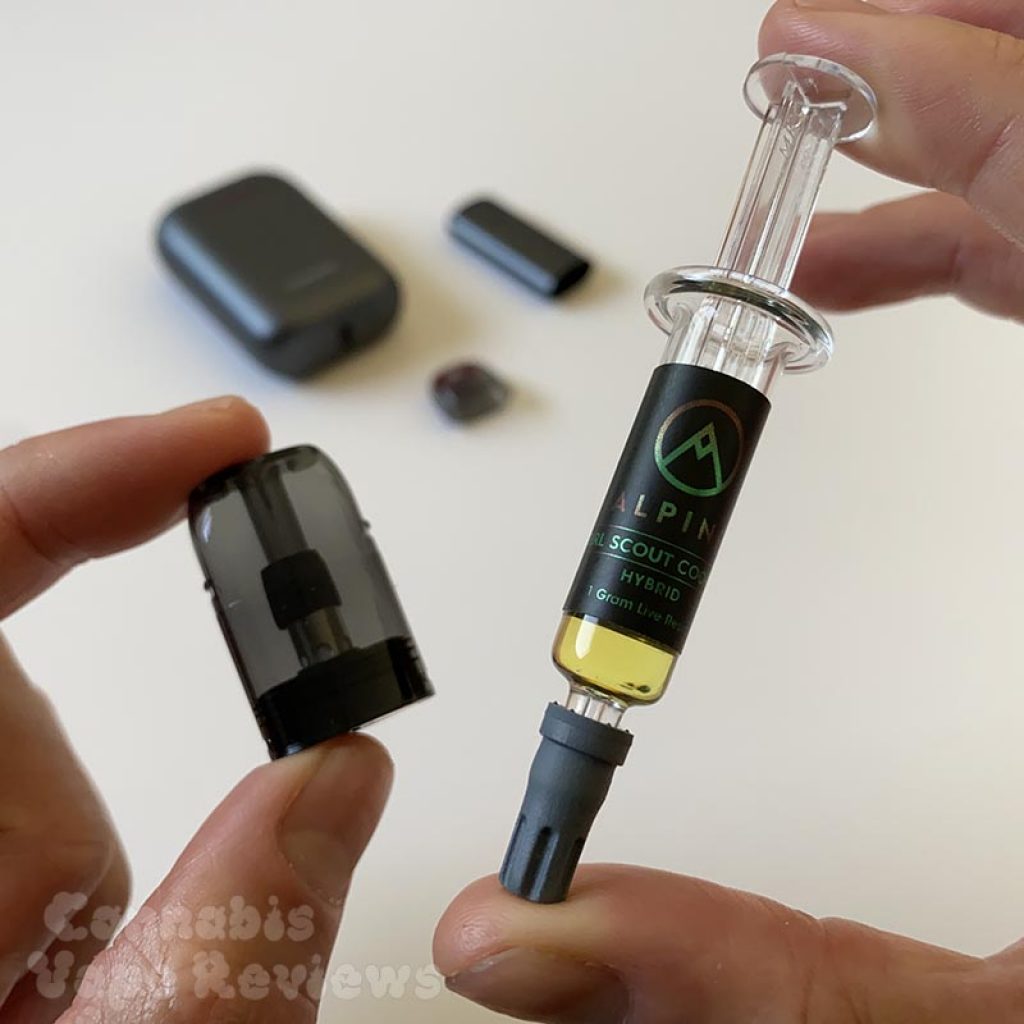 The only downside is the inlet holes are almost too tiny. If your oil is thick, like the Alpine oil, you might want to warm it up or apply pressure when dispensing from a syringe. A metal, needle tip syringe for refilling would work best. I had to apply pressure and fill slowly.
If you have a favorite cannabis oil to fill your own carts, you can stay stocked up with empty refill pods that are sold separately.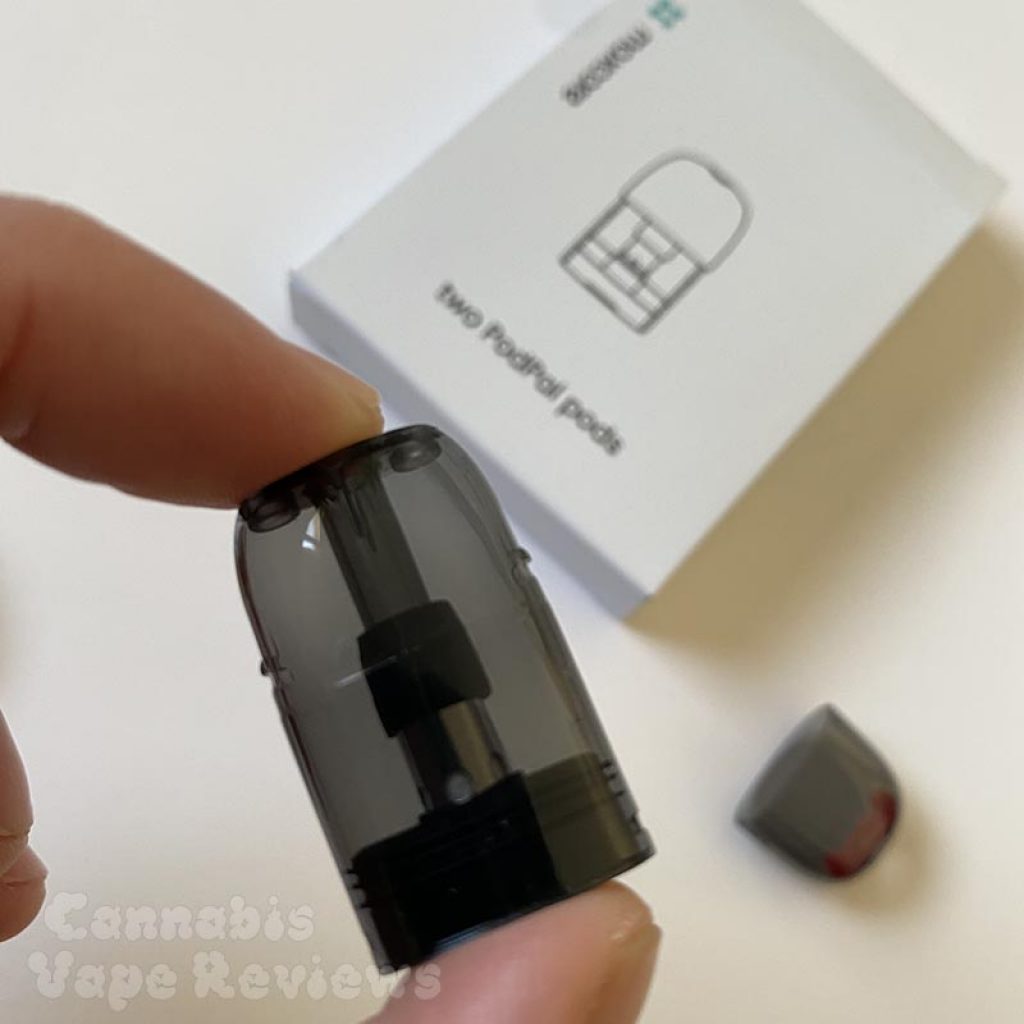 Vapor Performance
Like with most pod vaporizers I've tried, the vapor production is excellent. Maxcore PodPal pod cartridges use large ceramic cores that pack a punch. When the battery is fully charged, you'll get dense, satisfying hits. As the battery nears empty, you'll notice vapor production start to decline so be sure to charge up. While the vape pen has a small 80 mAh battery, you can keep it full by returning it to the rapid charging power pack.
PRO TIP: Keep the vape battery well-charged for fullest hits. After a session, return the vape to the charging case so you never run out of juice. Cloud production significantly decreases as battery gets lower
Price & Where to Buy
The Maxcore PodPal is available for $49.95 through Vape Parts Mart.
You can buy replacement pods for $7.95 through VPM as well.
Warranty Information – Backed by an extended 6-month warranty via VPM (Vape Parts Mart).

Available at VapePartsMart.com
Super-tiny and modern pod vape oil kit. Complete with carrying case charger pack and empty, easy-fill oil pods.