Benefits of Using Vape Pod Systems
Posted on:
August 10, 2018
/
Categories: Uncategorized
Vape pod systems or "pod vaporizers" are a new class of ultra-portable, sexy looking vaporizers.
Instead of using threaded vape cartridges (or tanks), traditionally used by most vape pens and batteries, this new class of vaporizer uses proprietary pod refills.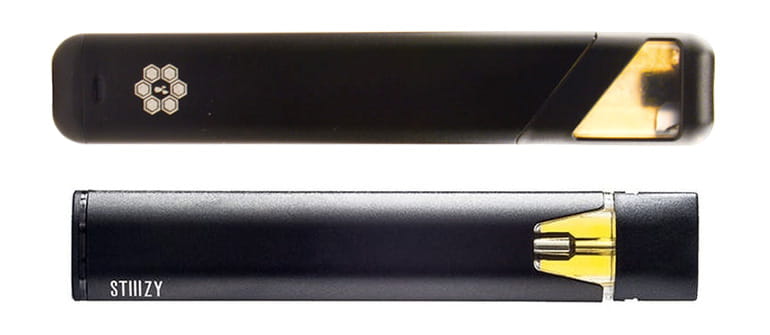 Pod vaping systems are quickly becoming the preferred method of vaping among both cannabis and nicotine e-juice lovers for many reasons. There's pods available pre-filled with cannabis oils or flavored e-liquids to suit your needs.
Unlike traditional vape cartridges, pods are not universally compatible across different vape pod systems. Every brand of pod vaporizer (and there's many) has their own line of compatible vape pods.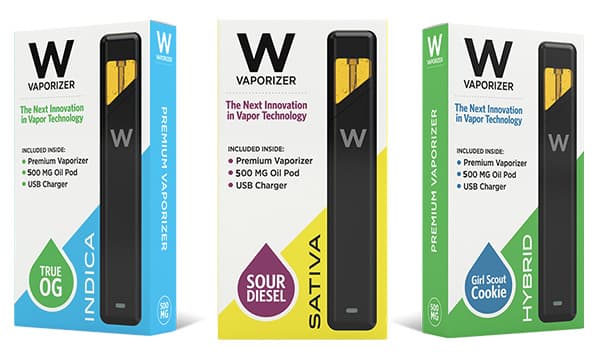 In the cannabis world, you'll typically find one brand of pod vaporizer, such as PAX or G Pen (Grenco Science), that works with multiple cannabis extract companies to fill pods exclusively for their vape pod system. You might also find that a brand, such as Stiizy, Krypted, or W Vapes, offers their own line of cannabis oil pods.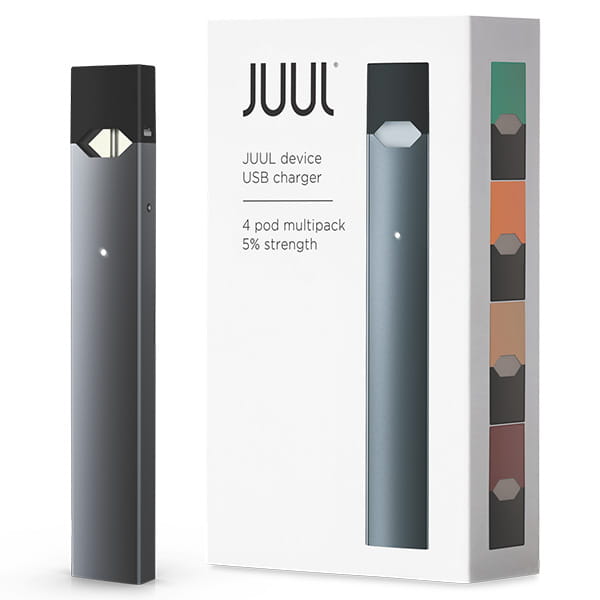 The JUUL vape pod system is one of the most popular pod vaporizers out. Prized for its sleek, compact design and wide availability of flavor-infused nicotine JUUL pods, the JUUL is one of the best selling vapes. The JUUL's design is very similar in design to the PAX Era (for cannabis) as they share the same manufacturer.
Each vape pod is designed to function similar to a cartomizer, but pod vapes tend to offer much more versatility and consistent high performance. Pods ultimately do the same job of storing e-liquids or cannabis oils and heating the contents to deliver vapor to the user through the mouthpiece.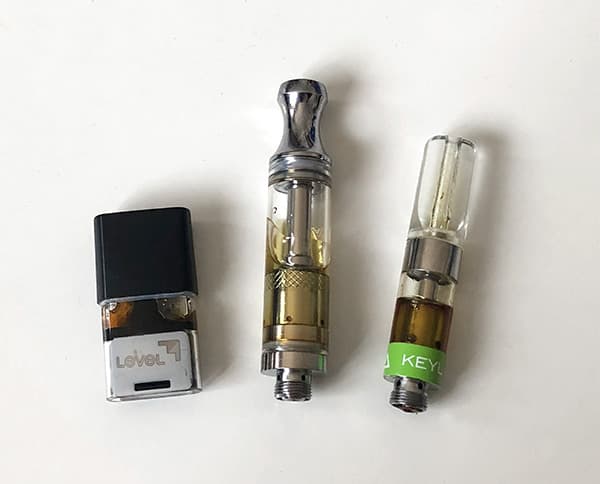 Pods fit into place, connecting to the battery or power source, and can be easily pulled out when empty or swapping strains and flavors.
Pods are great for their ability to effortlessly drop and snap into place versus standard vape pens which use universal 510 threading to screw the cartridge into the battery or vape pen. The threading can cause connectivity issues, especially in cases where the cartridges are poorly designed or handled, use cheap hardware, and can become prone to leaks. This issue is avoided with pods.
So why would you want to switch from using vape cartridges to vape pods?
Benefits of Using Vape Pod Systems
1. More E-Liquid & Oil Capacity
Vape pods are discrete and non-bulky devices that do not resemble typical vape mods. They have a large e-liquid and oil carrying capacity given their tiny, compact designs. This makes pods ideal for travel or longer duration vaping experiences without having to carry around extra e-juice bottles or replacement cartridges.
2. Flavorful
Vape pod systems have the capacity to vaporize thicker cannabis oil, giving you the freedom of choosing between a larger selection of flavors and concentrates. Thicker liquid concentrates means more impactful flavor concentration.
3. Strong Hit
Vape pods can be just as satisfying as larger vaporizers and they can give a strong throat hit with higher levels THC. For nicotine lovers, the experience can be further enhanced by using nicotine salt e-liquids. The KandyPen Feather is a new vape for nicotine salts. For cannabis users, there's many cannabis oil extraction companies that offer high THC oil vape pods in the 70-90%+ THC ranges such as Level Blends and Herbology to name a few.
4. Simple To Use
The best vape pod systems are activated through a single draw by the user without having to push any buttons or tinker with settings. All you have to do to activate the vaporizer is to take a puff. Many pod vapes work great without the need for screen displays or temp and volt settings to adjust. Simply charge it up, pop in a pod, and you're ready to go.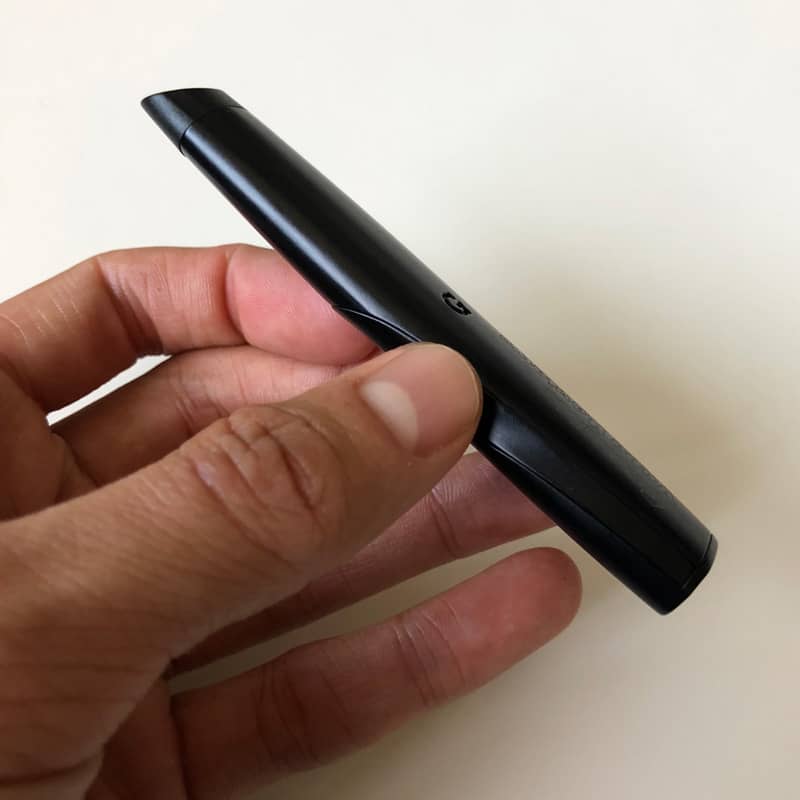 The G Pen Gio is one of the best portable vape systems for cannabis oils. The Gio pod vape is rechargeable by micro-USB and charges up lightning fast. It can be fully charged in just an hour. It's compact size and simplistic auto-draw design make it an excellent pod vaporizer.
5. Design
Most pod vaporizers are simple in design and operation. Many are designed to be very compact making for perfect pocket-sized vapes. There's also larger, more advanced pod vaporizers available like the V2 Pro Series 3X which is capable of vaping everything from e-liquids to cannabis oils, wax concentrates and pre-filled nicotine-based pods.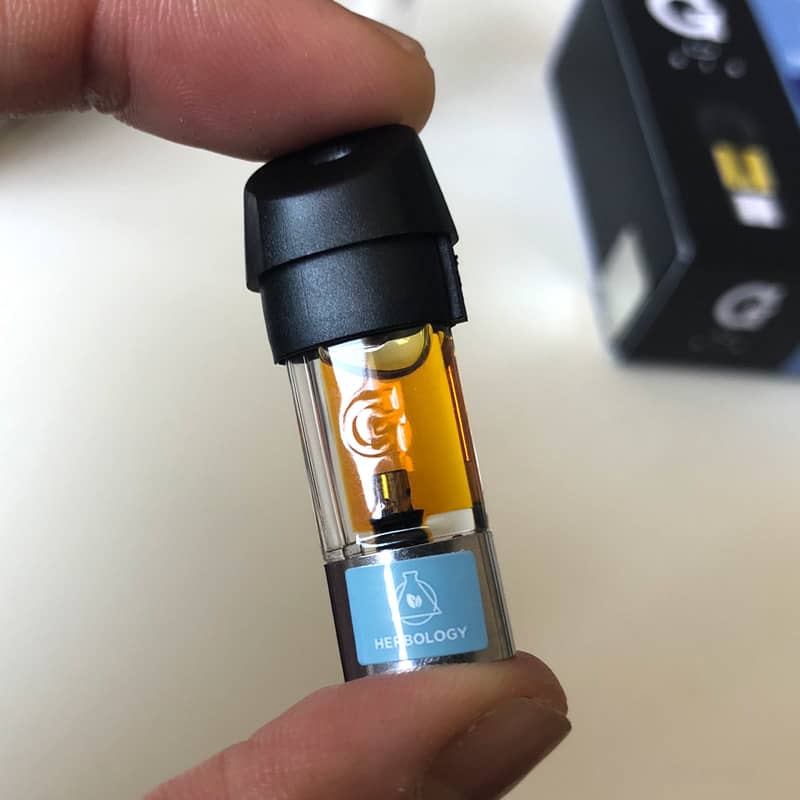 The design of the actual pods consists of two main pieces – one compartment for the liquid concentrate and a second compartment for the heating element. The pods are leak-proof so you don't have to deal with leaking e-liquids that can make a sticky mess, cause connection failures and battery damage.
6. Low Maintenance
Pod vaporizers are small and lightweight devices that fit anywhere. Owing to their simplistic design, vape pods require virtually zero maintenance. A quick wipe of the pod container, pin connections or pod vape battery will work if you want to swap flavors or oil pods.
7. Different Styles
Pod vaporizers come in a variety of style options. You can try a bulky one with a larger, more powerful battery for an uninterrupted vaping experience or opt for ultra-portable, lightweight vapes for a stealthy, quick puff. The second option makes for a greater travel companion and serves well as a secondary vape if you already own other mods or vape batteries.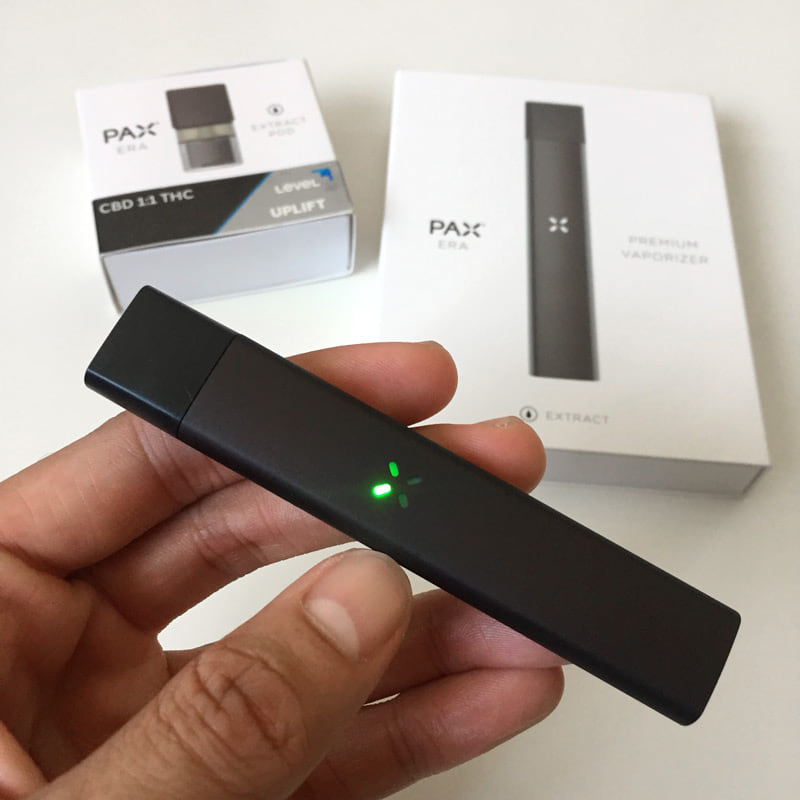 Vape pods are also being introduced to various wireless technologies to make your vaping experience extraordinary. The new PAX Era vape is an advanced Bluetooth enabled device that pairs with the PAX app for additional settings and a fully customizable experience. The PAX Era battery has a buttonless design, but the body is touch and motion sensitive.
8. Versatility
Vape pods usually come with open or closed pods. Open pods are refillable pods whereas closed ones are pre-filled "pods" of e-liquid or cannabis oil that just snap into the battery. Open pods are generally more economical in the long run whereas closed pods are easy to use, but need to be disposed of and replaced after use.
9. Economical
Vape pods can be a great option if you're looking for a high-grade vaping experience at affordable rates.  They are essentially the middle-ground between simple vape pens and the more expensive box mods. They work well for newbies as well as veterans to give a high-quality vaping experience.
If you're wondering whether you should invest in a vape pod system, you need to consider your needs and wants from your vaping device. If you are looking for an easy to use, discreet, and affordable vape that you can carry everywhere you go, a pod system is probably the ideal option for you.
They are a good choice for new vape users and for those who want a convenient way of vaping on the move. However, you may want to find a vape with refillable pods so that you can have maximum flexibility over using your own flavors of e-juice. In the long run, it's also a lot more economical to refill pods than to regularly purchase pre-filled ones.
Pre-filled cannabis oil vape pods are typically more expensive than traditional 510 threaded vape cartridges. But, the advantage of vaping cannabis oils with pod vapes over traditional vape pens is the consistent performance and simplicity.
There's a very short learning curve with most pod vapes and the pods usually work perfectly right out the box. Although, there may be a limited selection of available brands that offer pre-filled pods. You will also need a vaporizer that works specifically with the type of pods available to you. As most pods are designed to work specifically with one type of pod vape system, you will want to do your homework to see what pods are compatible with your vaporizer.
Just like the popularity of CBD oil is on the rise, vape pod systems are also gaining lots of momentum. As vape pod system technologies continue to advance, we're only going to see more of these amazing vaporizers hit the market.