Affiliate Disclosure: Cannabis Vape Reviews is supported by readers like you. We may earn commissions for purchases made through our links. Learn More
6/10/2021 Update
UPDATE: Review updated to include the Vessel Notch Wallet and Ridge charging dock designed specifically for the Compass vape.
The Compass, by the Vessel brand, is a luxurious palm-sized cannabis oil vaporizer. Vessel vapes are well known for their stylish and high-performance vaporizers and accessories.
Not only is the Compass vape aesthetically pleasing, but it also features massive airflow, cartridge swivel ability, variable volt presets, and a high-capacity battery.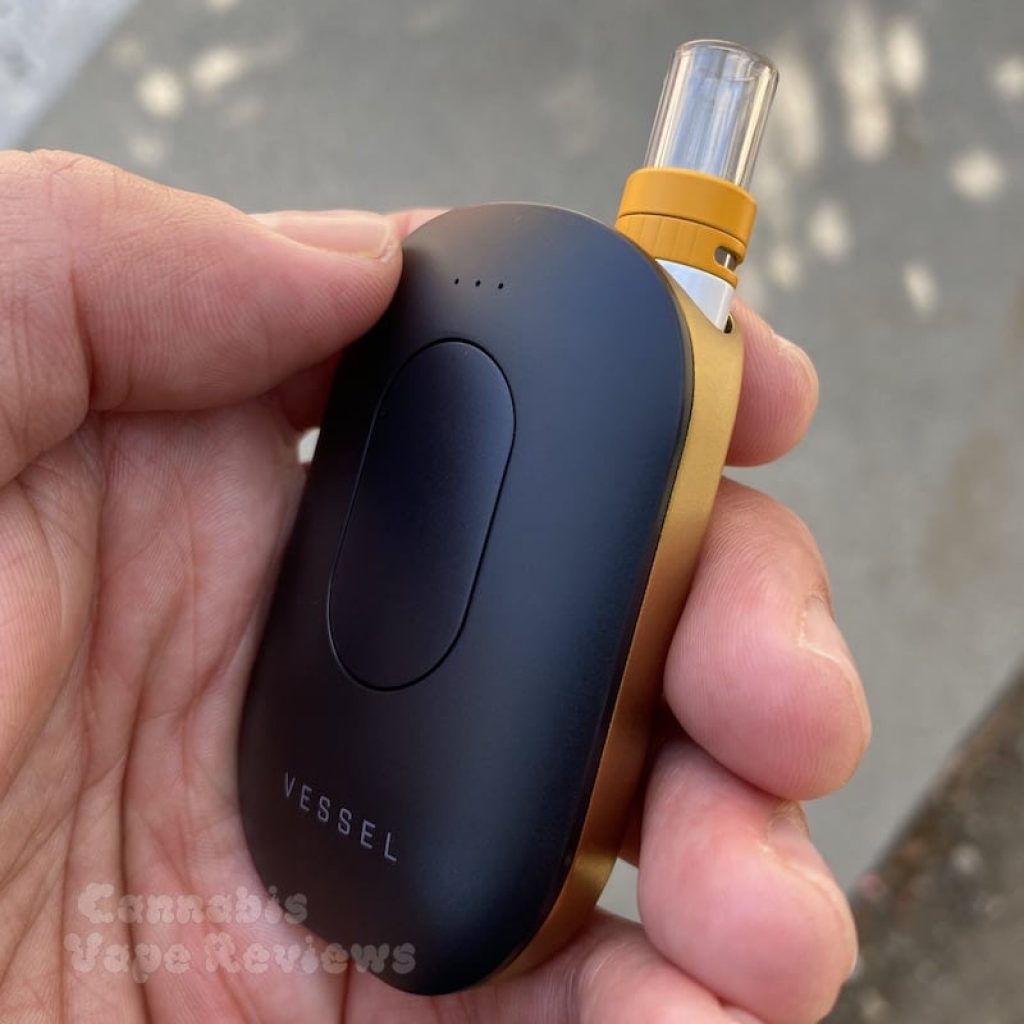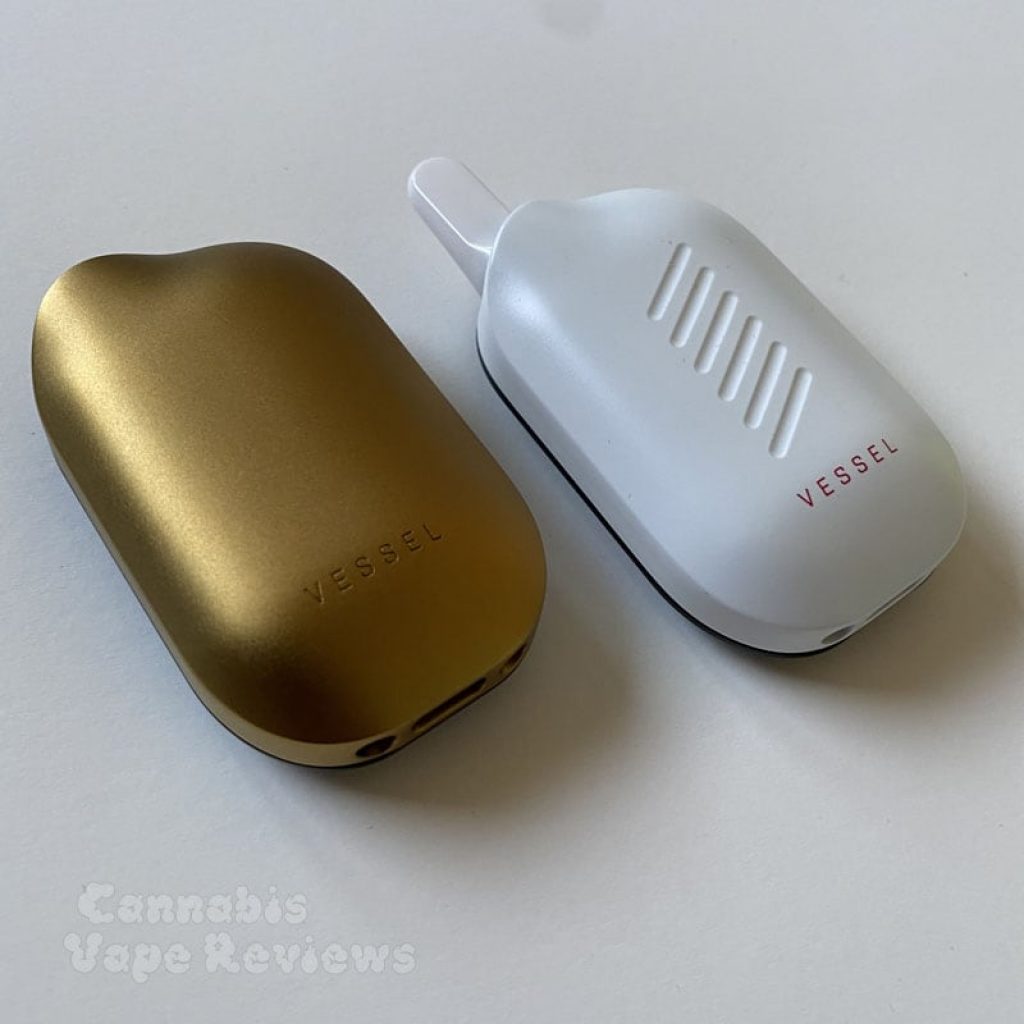 We previously reviewed some Vessel vape pens when the Vessel brand first launched. We were initially blown away by their stylish designs and attention to detail in craftsmanship. Vessel continues to set the bar in terms of form and function with sexy styles using real wood-grain textures and high-performance ergonomic designs. With this in mind, we came into the Compass review with high expectations – it did not fail to deliver!
Order directly from VesselBrand.com
What's Included
1x vape battery
1x micro USB-C charging cable
1x quick start guide and warranty
Design & Features
Small and compact design that fits right in the palm of your hand
Maximum airflow design
Available in many styles/colors
Compatible with most 510-threaded vapes
Large capacity battery rated at 550 mAh
Large control button that can't be missed
Four different voltage settings
Micro USB-C charging port and connections for a charging dock
Auto-shutoff after 15 minutes of inactivity
LED battery life indicator
Overuse and overcharge protection
Swivel base to adjust position of mouthpiece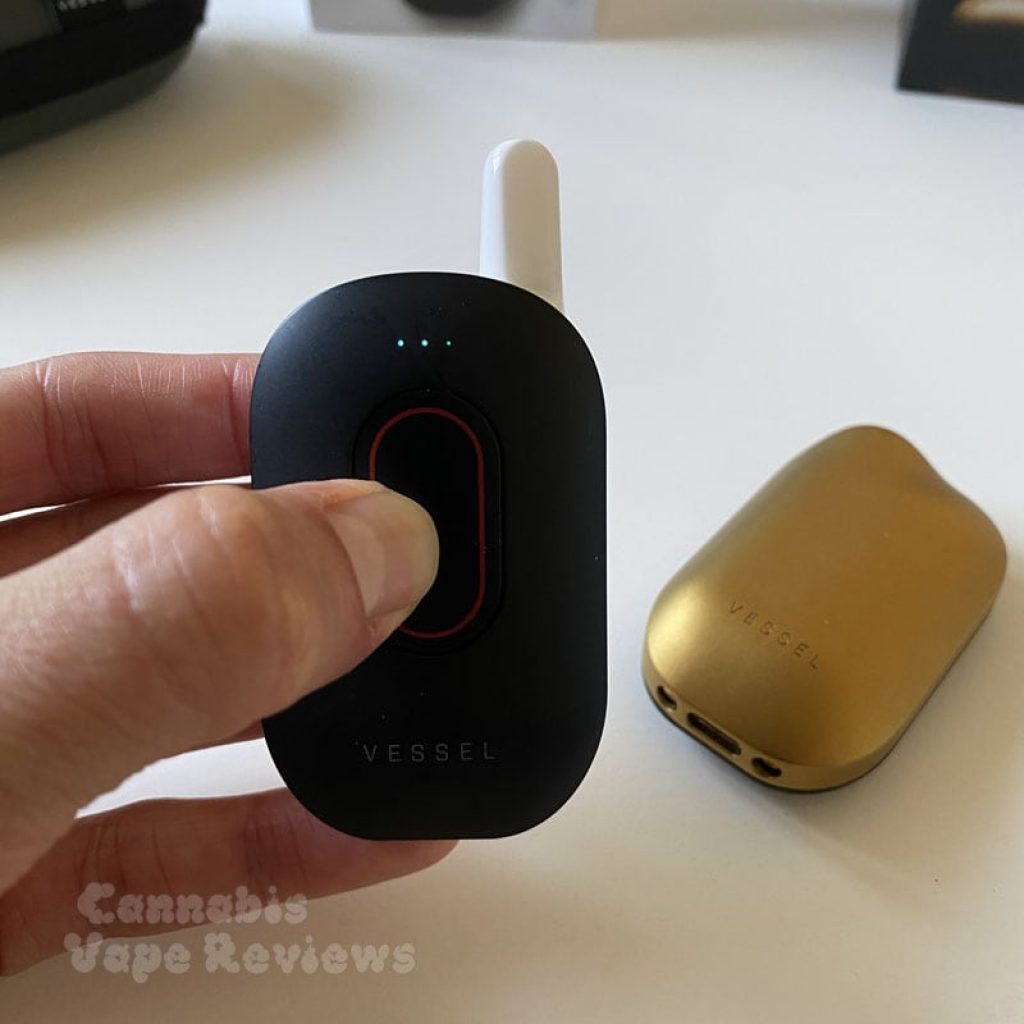 Tech Specs
Dimensions
2.625″ L x 1.625″ W x 0.75″ D
Weight
55 grams
Materials
–
Battery
550 mAh capacity; USB-C charging (optional charging dock)
Temperature Settings
Voltage presets: 2.4V, 2.8V, 3.2V, 3.6V (2nd Generation);
Low 2.8V, Medium 3.2V, High 3.6V (1st Generation)
Order directly from VesselBrand.com
How to Use the Compass
Basic Operation
Screw in 510-threaded vape cartridge
5 clicks to power on/off
3 clicks to change to the next voltage setting
Charging the Compass Vape
You can recharge the Compass battery using the included USB-C cable.
Alternatively, Vessel also offers the Vessel Ridge charging dock designed specifically for the Compass vape.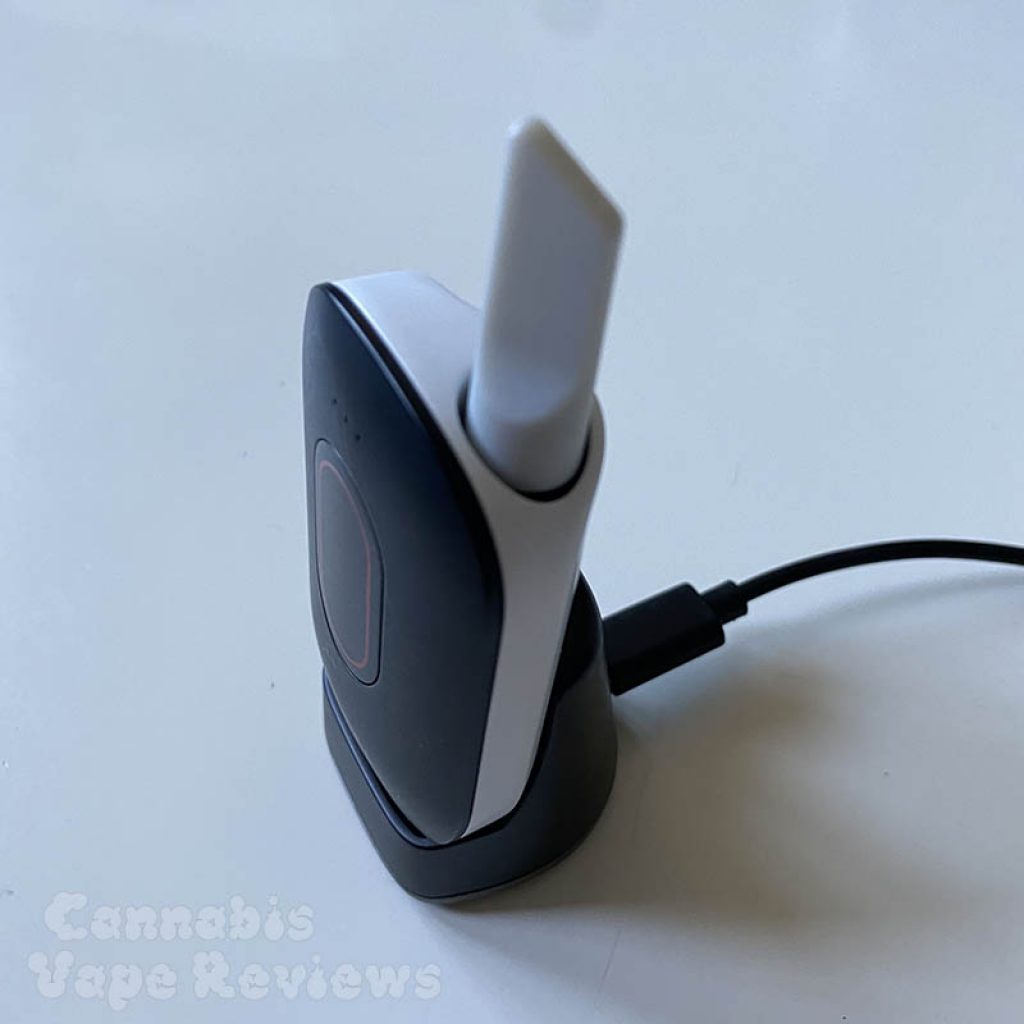 Our Experience
The Compass is great because of its sleek, stylish design, great airflow, large battery, and the ergonomic feel in your hand.
The large button on the face of the battery is impossible to miss and makes operation as simple as can be. The low-profile LED light indicator displays the color coded volt setting as well as remaining battery life. The batteries design allows for massive airflow and lasts a long time with a 550 mAh storage capacity.
In contrast to the traditional vape pen which has a long-shaped profile, the Compass is instead, a compact rounded-square, which makes it easily concealable and fits easily in your pocket.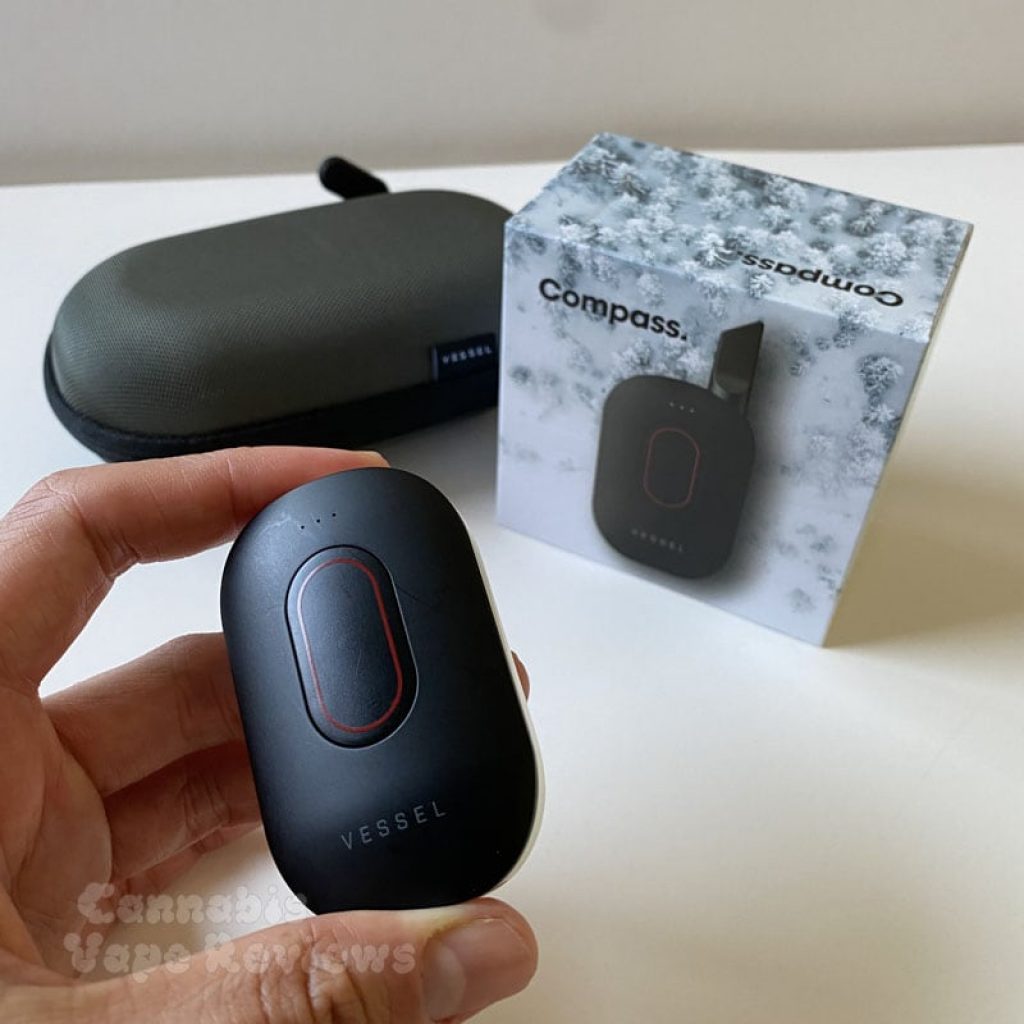 Because of its variable voltage presets, the Compass works well with different cannabis oils of various viscosities. The 1st generation of Compass batteries included three presets while the 2nd generation now has four presets with an additional low setting. This wider arrange allows you to find the perfect temperature or volt setting for your specific cannabis extract without burning the oil. The lowest volt settings works well for vaping e-liquid CBD isolates which are very thin oils and burn easily.
We tested out the compass using some of the industry's best vape cartridges, the CCELL TH2 vape cartridges, and pre-filled them with some CBD e-liquids from HempBombs and Krypted CBD.
While the medium volt settings work well for most cannabis oils with a thicker viscosity, the pure CBD oils that we tried vaped best at the lowest and 2nd lowest settings and produced some tasty and satisfyingly full vapor clouds.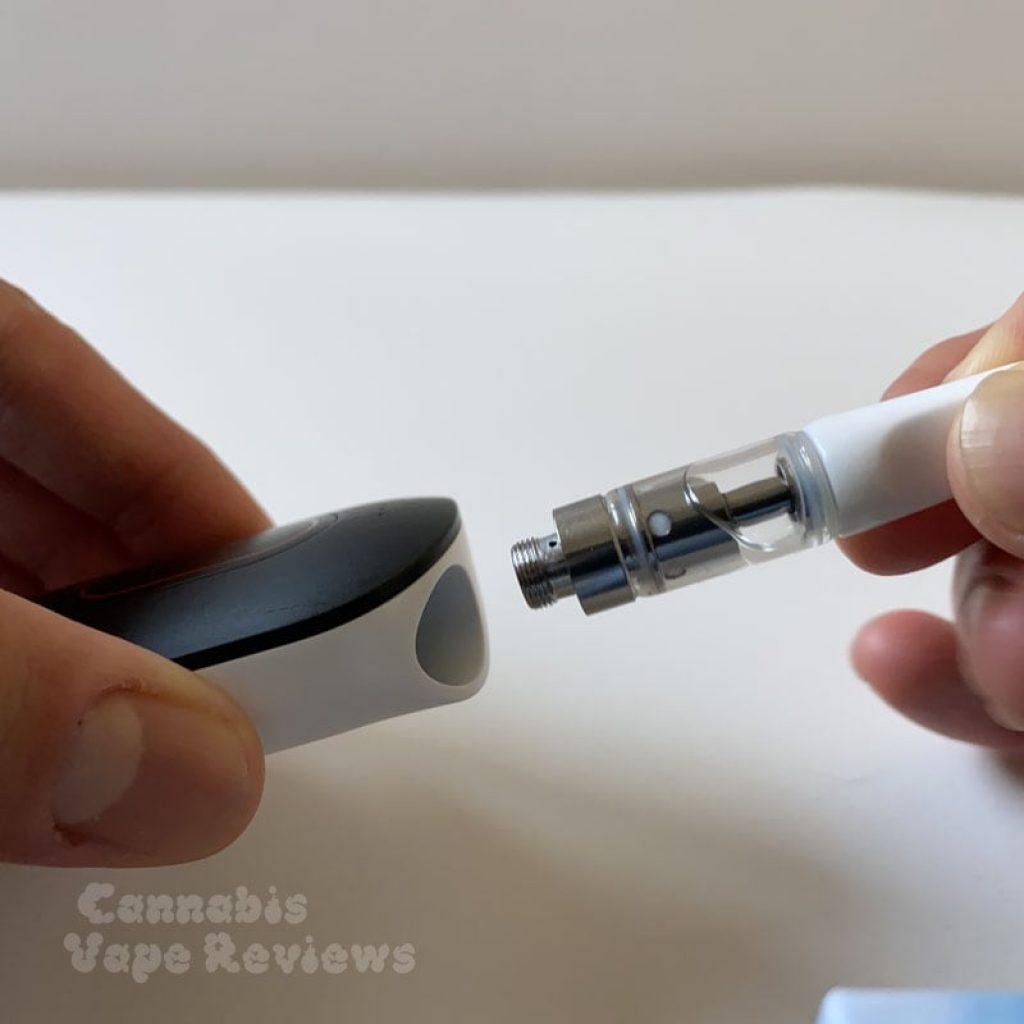 We also got to vape some tasty CBD cartridges from Dr. Dabber CBD. These worked like a charm with the Compass battery. This is a nice combo because you can dial in the right volt setting and use the adjustable flow control that built into the Dr. Dabber cartridges hardware.
The only thing missing from this vape is a preheat function. But to get around this, you can vape your oil at a higher volt setting for a few seconds to warm up the oil. Then switch to a lower volt setting for optimal vapor production.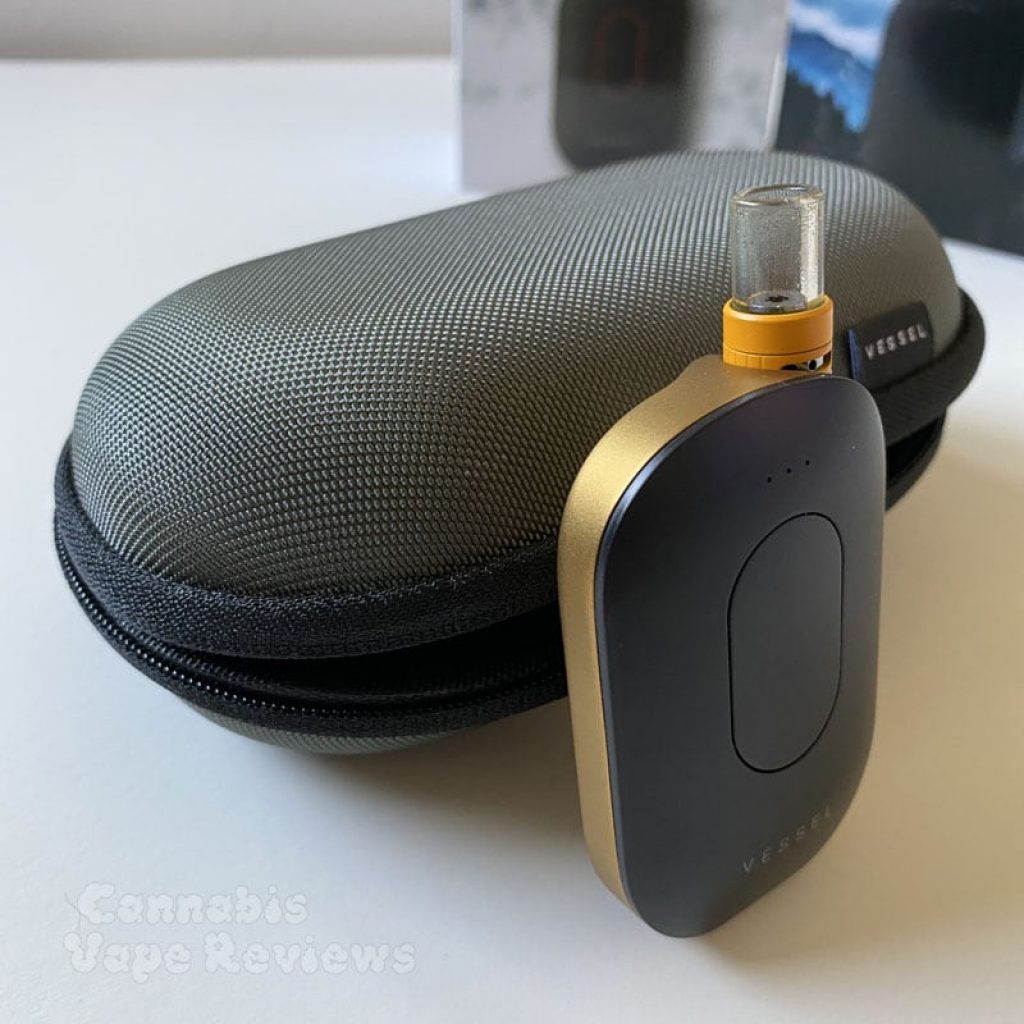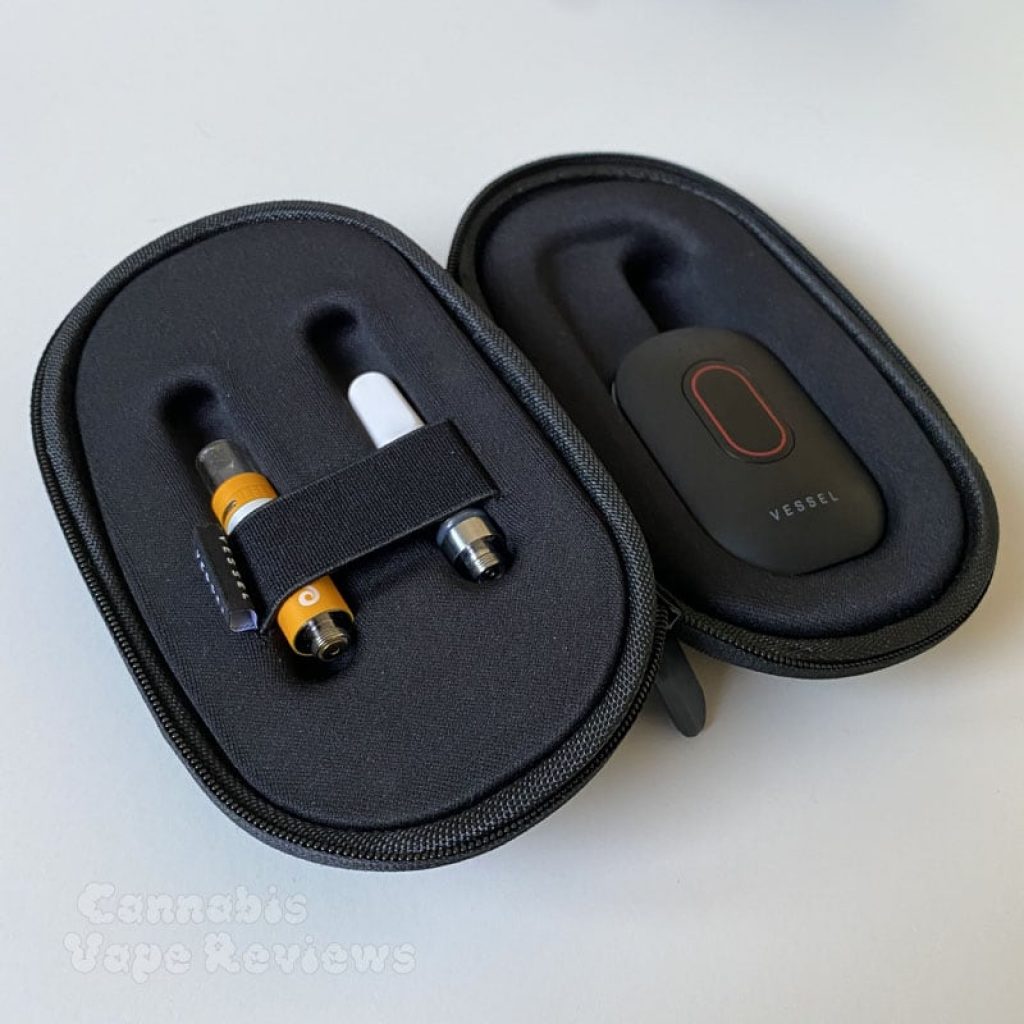 To go along with your Compass vape, Vessel also offers some nice, well-made protective cases. Here you can see the Scout protective case in the Olive color style. The Scout case designed specifically for holding the Compass vape with one loaded cartridge and an extra storage space for two additional vape cartridges.
Shop now
Shop Vessel Scout Protective Cases
Buy directly from the Vessel Brand
Price & Where to Buy Vessel Compass
Vessel Compass oil vapes are available for $59 directly through the Vessel brand or at authorized retailer Vape Parts Mart.

Order directly from VesselBrand.com
Luxury, high-performing vapes for 510-threaded cannabis oil cartridges.
Available in many styles and colors including gun metal grey, gold, black/white, and many more.
Warranty Information – 6-month limited warranty
Payment Plan – If you buy directly through Vessel, they offer interest-free payment plans to make their product more affordable.
Vessel Compass Accessories
Order a Scout protective case designed specifically for carrying the Compass and two additional cartridges.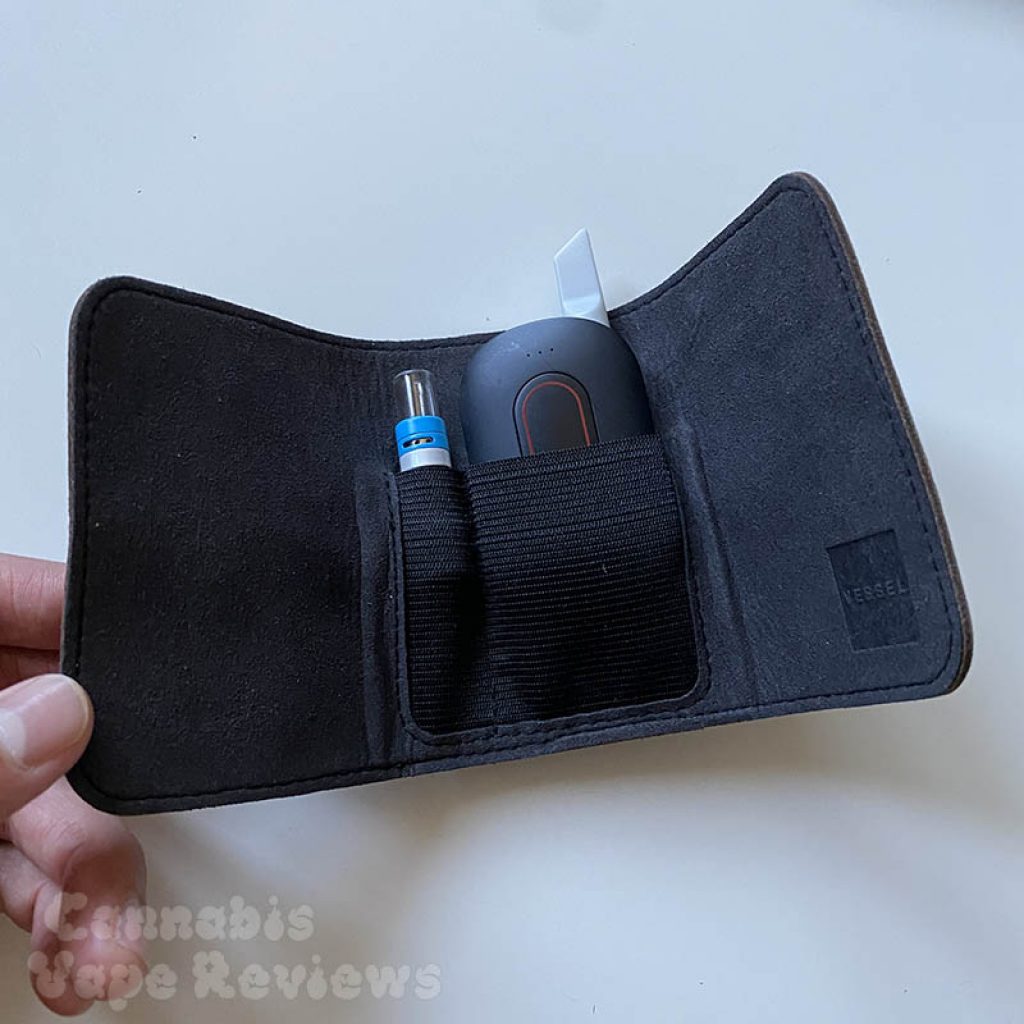 Vessel recently launched the Notch wallet which is a simple, foldable leather wallet for carrying your Compass device and one additional cartridge.
Shop now
Shop Vessel Notch Wallet
Buy directly from the Vessel Brand
Additional Product Photos