Affiliate Disclosure: Cannabis Vape Reviews is supported by readers like you. We may earn commissions for purchases made through our links. Learn More
Are you a cannabis enthusiast looking to turn your passion into a career? Consider becoming a cannabis vape reviewer! In this article, we'll show you how to get started and land your dream job of getting paid to smoke weed.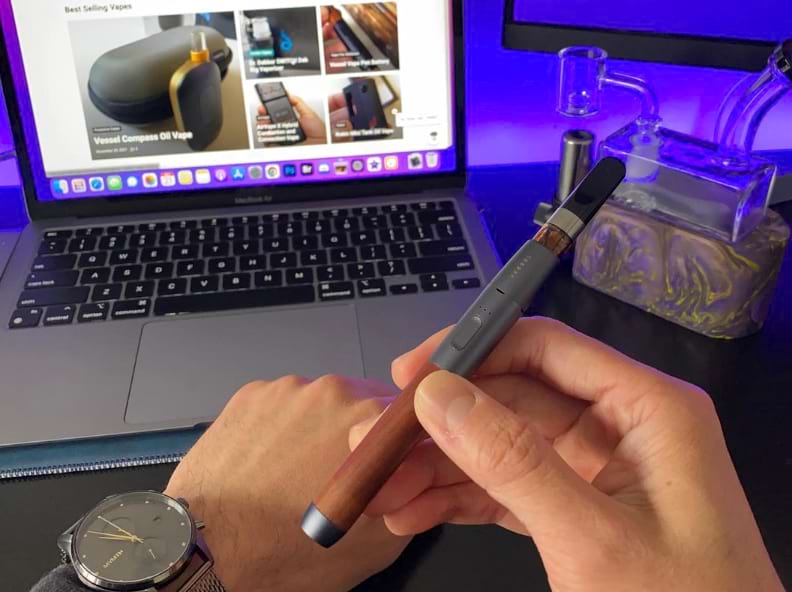 How would you love to get paid to smoke weed?
Sounds terrible, right? Just kidding, it's a cannabis enthusiast's dream come true.
As the cannabis industry continues to grow, there is an increasing demand for product reviewers. Consumers rely on detailed reviews that are both educational while providing honest, unbiased feedback to help make purchasing decisions.
Starting out as a vape reviewer can be difficult. Vaporizer products can be expensive, and it's challenging to get brands to send free samples or sponsor you if you don't already have an established audience.
In this article, we'll cover what it takes to become a vape reviewer and steps you should take to land this dream job.
My Introduction to Vaping
A few years before cannabis went fully legal in California, I was fortunate to work with one of Los Angeles' first online dispensaries and delivery services.
In California, around 2014, cannabis sales were limited to patients carrying medical marijuana recommendations only. Since then, a lot has changed.
Because I was on the front lines dealing first-hand with customers and distributors, I had my finger on the pulse of the industry. I knew about the hottest brands and which products had all the buzz – even before they hit the market.
Since I worked at a dispensary, I had immediate access to lots of products. I started testing out everything I could get my hands on. This quickly built up my basic vaping knowledge and awareness of popular vape brands.
Starting with vape pens and cartridges is much cheaper than dry herb vapes and the more advanced products.
With recreational, adult-use of cannabis now so widely available throughout California, and spreading across the U.S., the cannabis industry is growing faster than ever. The vape industry is constantly innovating with new vape tech, extraction methods, and all kinds of cannabis products from dabbing accessories to infused beef jerky and even THC-cannabinoid alternatives.
By this time, I had already been smoking weed for at least a decade.
I had no idea that vape pens existed.
Never had I seen a vape cartridge or experimented with cannabis oil.
I was late to the game.
The first week on the job, my manager gifted me my first vape pen ever. This was a cheap, 510-threaded battery and a cannabis oil cartridge. I was blown away. And from then on, I was hooked.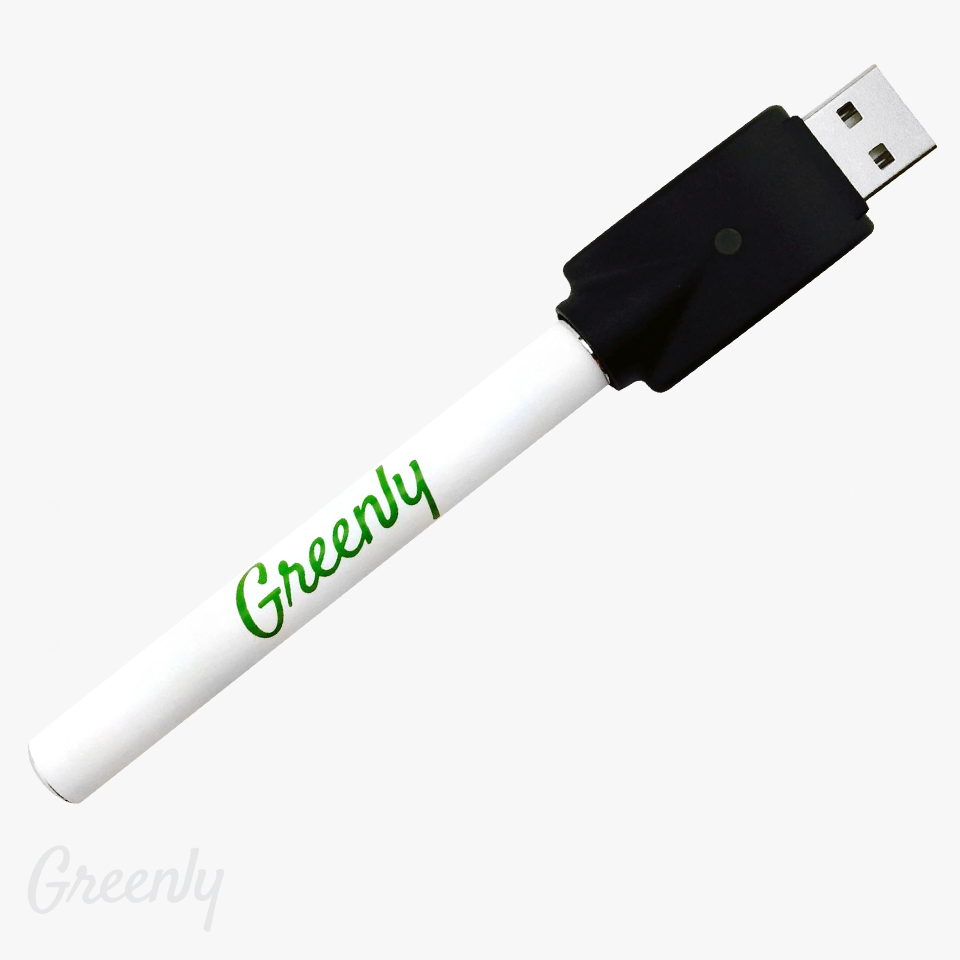 I was fascinated that such a tiny, discreet device could be so potent, convenient, and economical. Carrying a vape pen in my pocket meant I could blaze all day while on the move, and without reeking like weed. At that point, I realized that vape pens are a game changer.
Then I wondered, how many cannabis lovers have no idea about using weed in this way?
Once I started researching vapes, I quickly realized there's an overwhelming amount of brands and vapes to try. How are consumers supposed to know what products to buy or what's even available?
That's when I knew I had to get the word out – and CannabisVapeReviews.com was born.
Becoming a Vape Reviewer
So how exactly do you become a vape reviewer?
What's the first step to becoming a reviewer, what kind of experience do you need, and how do you make good reviews?
First Step to Become a Vape Reviewer
The first step to becoming a vape reviewer is getting yourself a vape. Any kind really.
When I first started out, I was all about the portable vape pens – the ones that connect to screw-on vape cartridges pre-filled with cannabis oil.
Then as I got more experienced, I graduated to dry herb vaporizers and eventually e-rigs and dabbing.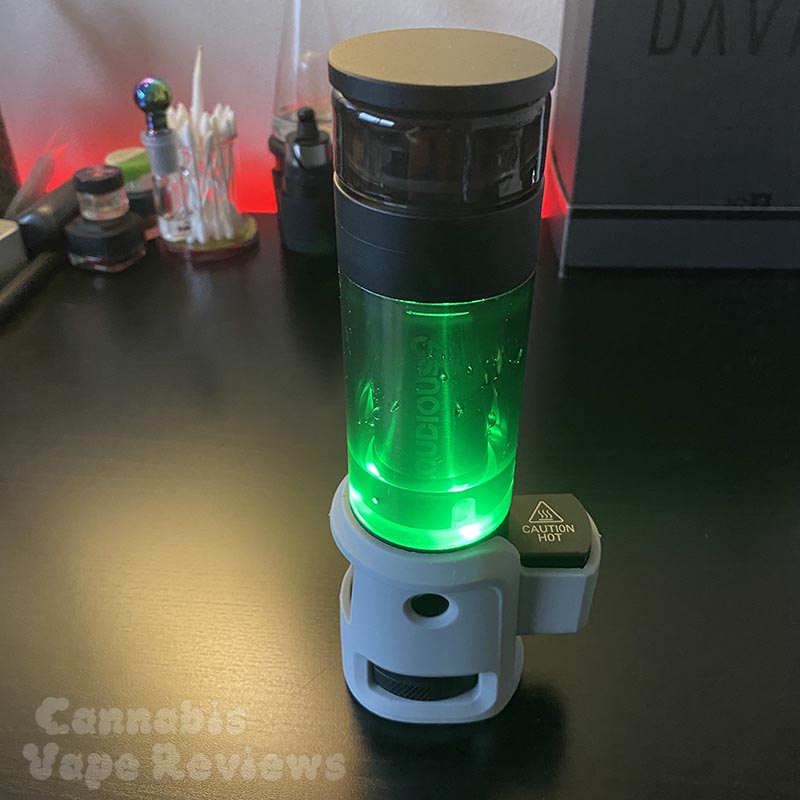 If you're used to smoking flower, you'll notice many differences immediately after you start vaping. Everything from how vaping feels on your throat, the flavor, smell, potency, and high effect are different than smoking.
Start making note of these different experiences. Build up an internal library of vaping experiences to draw from.
How to Gain Some Vaping Experience
In the beginning, you'll probably have to buy your own vaporizers out of pocket. Go to your local dispensary or order some vapes from a delivery service to start sampling products.
If you can't afford vapes, or want to be on a fast-track to becoming a vape critic, you can apply for a vape review position with an established publication like Cannabis Vape Reviews.
Once you have access to some vapes, get to know the lay of the land.
Familiarize yourself with the different types of vaping products that are available. There are countless brands to try, different vape methods, and different cannabis types.
Get to know the difference between dry herb vaporizers and concentrate vapes. Learn about the differences between e-rigs (electronic vaporizers), e-nails, and your typical dab rig.
You could then choose to focus on just flower vaporizers, dabbing, or using wax pens and cannabis oils.
However, to become a knowledgeable vape critic, you'll want to have experience with all of these vaping methods.
Even if you just focused on cartridges, for example, there's hundreds of brands to review (especially if you're in a state, like California, where weed is legal). Then there's different vape pen batteries to try and testing oils and waxes at various voltages.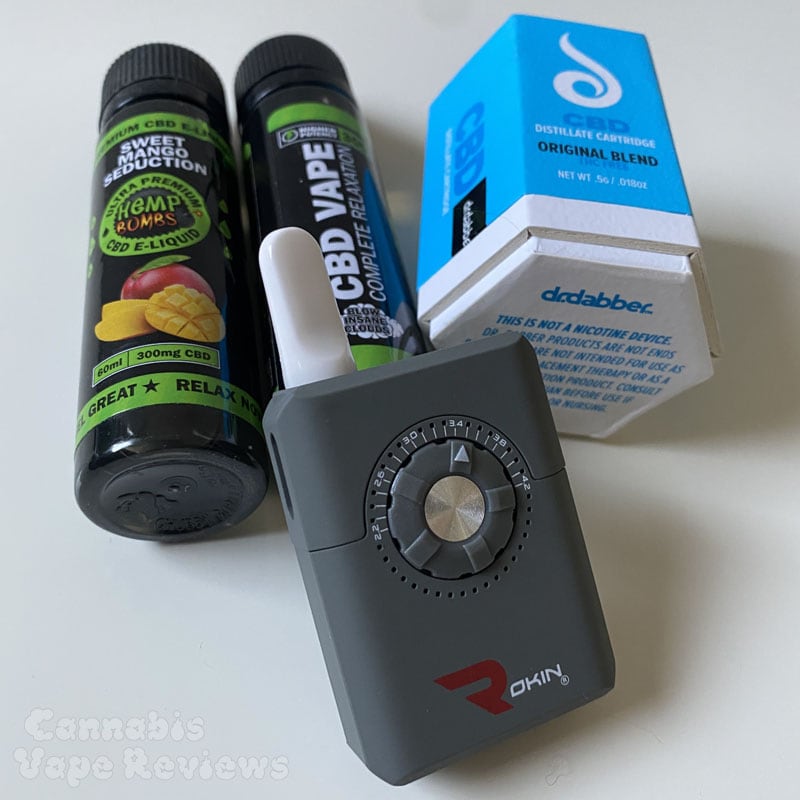 If you're interested in dabbing, you'll want to know about different types of extracts, dabbing temperatures, and how to describe flavor profiles. Dabbing has a learning curve and requires many accessories. You'll want to explore different torches, glass rigs, and other common dabbing accessories like quartz bangers and inserts.
All of this adds to your collective vaping knowledge. The vaping market is HUGE and filled with endless brands and vapes to compare.
Now that we have some experience vaping and knowledge of different vape tech, let's learn how to describe our vaping experiences to make an actual review.
Learn What Makes a Great Review
The key to making great vape reviews is to have a technical understanding of the product and be able to communicate your personal experiences with using these products.
Understanding the features of each type of vaporizer and what makes them unique is important. This enables you to make insightful comparisons between vaporizers in the same class.
When reviewing vaporizer devices, ratings are typically based on a variety of factors, including design, battery life, vapor quality, and price.
When reviewing cannabis-containing products like disposable vape cartridges, ratings will be slightly different and may include factors such potency, hardware, and high effect.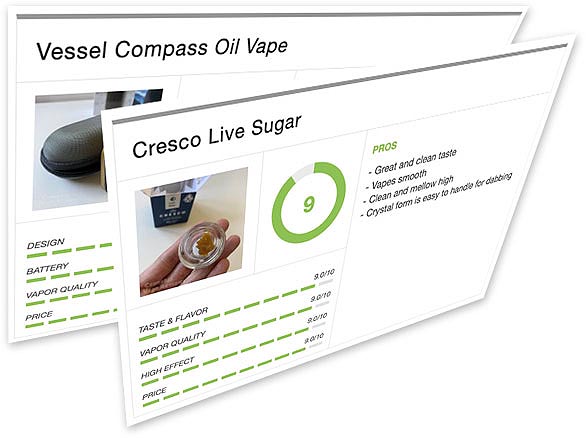 When reviewing a vape, consider the following factors:
How well does this vaporizer produce vapor in terms of cloud size, density, flavor, and smoothness?
Does it transfer flavor well? If reviewing a wax concentrate, for example, consider if the product tastes better when vaped out of a handheld vape like the DaVinci IQ or is better with a more expensive vape like the Dr. Dabber Switch e-rig?
How is the quality of the vaporizer? Are the materials of high quality, such as zirconium and borosilicate glass, instead of plastic or parts that will suffer premature wear and tear?
Does the vape have a long battery life or will it die after just a few sessions?
While there's many factors to consider, learning what to test and what information to convey is very important. This is just a short list to give you some ideas of how to approach reviewing vaporizers.
You need to be able to put yourself in the shoes of a customer and provide information that will help them make informed purchasing decisions.
Other Useful Skills for Reviewers
In addition to being knowledgeable about various cannabis products, you'll also want to develop your skills as a writer and content creator.
Learn to effectively communicate your ideas by improving your writing skills and producing video. Getting good at video editing and shooting eye-catching product photography is a VERY valuable skill to have.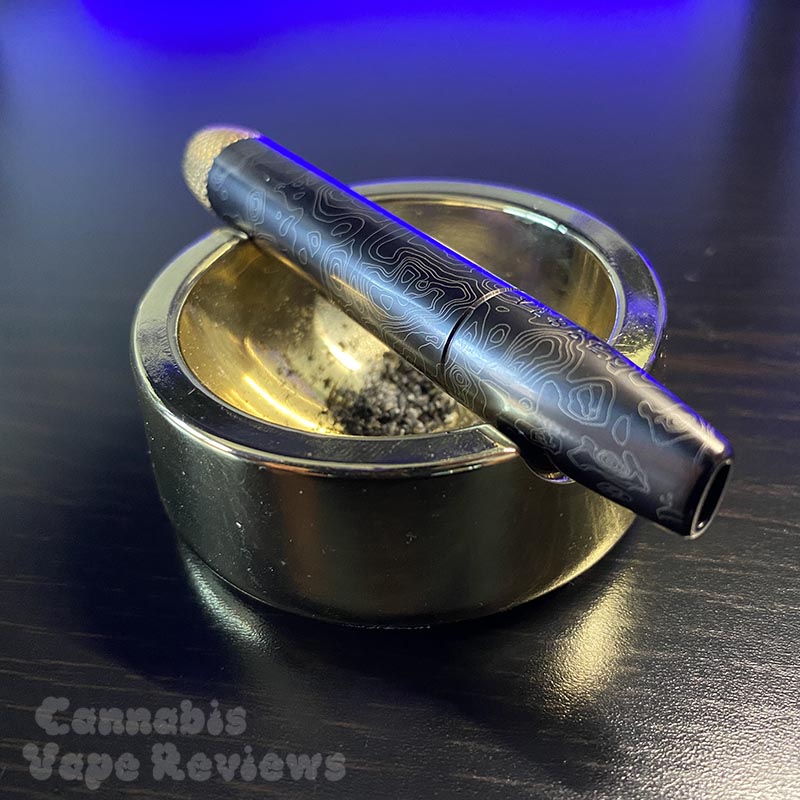 If you want to enhance your cannabis knowledge and produce more informative reviews, consider enrolling in online certification programs such as those offered by THC University.
With a range of cannabis certification programs available, THC University can help you become more knowledgeable in various areas such as regulations, bud-tending, terpenes and CBD. Whether you're interested in writing reviews or pursuing another career in the cannabis industry, this will help you be more competitive.
To sum it up, these additional skills will help you become a rockstar vape critic:
Improve your writing skills
Learn to take eye-catching product photography
Expand your cannabis education (and even get certified)
Learn to film and edit video for reviews
If you have any of these skills, you're well on your way to landing your dream job as a vape reviewer.
Want to review vape products for us?
Think you have what it takes to make a great vape reviewer?
We are always on the lookout for new product reviewers. If interested, you can apply here.