Affiliate Disclosure: Cannabis Vape Reviews is community supported. We earn small commissions from purchases made through affiliate links. Learn More
Ordering weed is just as easy as ordering pizza these days. Yep, there's an app for that.
Did you know that most weed delivery services offer HUGE discounts on your first order? Try some new cannabis products and take advantage of these first-timer freebies.

It's true that enjoying the convenience of getting your weed delivered usually comes at a premium price – especially if you're buying from a legit, licensed cannabis business.
Well, don't sweat it. Fortunately, you can take advantage of these limited, first-time customer deals.
If you're in sunny SoCal, and you need to make a run to the dispensary anyways, why not give these deliveries a shot?
Here's a list of some of the hottest Los Angeles and SoCal cannabis delivery services along with discounts:
EMJAY ($0 Delivery Fees)
Delivery Service for Los Angeles

$10 OFF with discount code
NEW delivery service for Los Angeles and expanding across SoCal. Fair prices, $0 delivery fees – Get $10 off your 1st order.
back to menu ↑
Eaze Delivery ($20 off)
Delivery Service for Los Angeles & California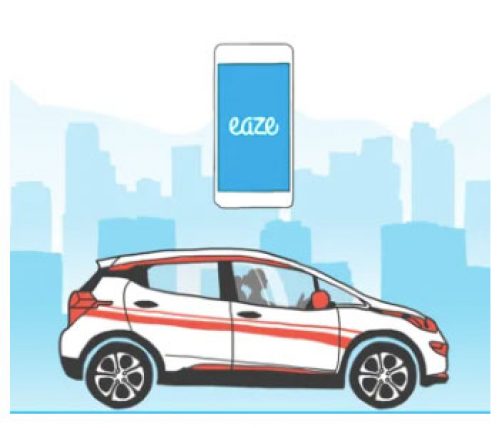 -20%
$20 OFF 1st order
Get $20 OFF your 1st order with Eaze Delivery. Large selection of products, mobile app available on iOS. Now serving Los Angeles and major cities in California.
back to menu ↑
Amuse Cannabis Delivery
Delivery Service for Los Angeles & SoCal

Fast delivery service for Los Angeles and expanding to other cities in SoCal. Get quality products delivered safely to your doorstep.
back to menu ↑
Nugg Delivery ($20 off)
Delivery Service for Los Angeles & California

$20 OFF 1st order
Get $20 OFF your 1st order with Nugg Delivery. Curated selection of top cannabis brands in Los Angeles.
Tried cannabis delivery? Have a service to recommend? Share your experience by leaving a comment below.
Frequently Asked Questions (FAQ)
How does ordering cannabis delivery work?
The typical process involves registering an account at a delivery service's website and uploading your government issued ID. Most services will approve your new account within minutes. After approval, you can browse the online menu, order products, pay online (credit card and other forms of payment accepted), and receive your order hand-delivered within an hour.
What are the requirements to order weed online?
Most delivery services require you to be a California resident over the age of 21.
Is ordering cannabis online safe?
Ordering cannabis online has been a common practice for several years now in California. Play it safe by only ordering from licensed cannabis retailers/distributors. These companies follow strict privacy practices, sell lab-tested products, and play by the rules by being compliant with local cannabis laws.
Are cannabis delivery and mail order the same thing?
Delivery services typically offer same-day delivery and are hand-delivered directly to your door. Mail order typically refers to placing orders which are shipped days later by a private courier. There are a growing number of cannabis mail order services and monthly subscription boxes available.
How much cannabis can I order for delivery in California?
You can purchase up to 1 ounce of dry herb flower, and up to 8 grams of extracts/concentrates. If you have a valid medical cannabis recommendation or ID card, you can buy up to eight ounces flower.
Do I need a medical card to order cannabis for delivery?
While most delivery services do not require a doctor's recommendation or medical card, you may benefit from having one. Medical card holders may be able to avoid paying additional cannabis taxes and may purchase larger quantities at once versus recreational cannabis consumers.
What are cannabis taxes in California?
In California, you can expect to pay up to an additional 25% in taxes. Cannabis taxes include an excise tax of 15% that both medical and recreational users have to pay as well as a local taxes around 0-12%, depending on your city. Medical cannabis purchases with proof of medical recommendation may be able to avoid some of these taxes.