Vangecco MagicBox-S Discreet Oil Vape
Posted on:
June 17, 2019
/
The Vangecco MagicBox-S vaporizer is a tiny, discreet, and portable vaporizer. It's designed to be used with your typical cannabis oil vape cartridges. It works with most vape cartridges and comes equipped with variable voltage control, a pre-heating option, and a long-lasting battery life.
The MagicBox-S is unique in that it has a classic, Zippo-like appearance (Faux wood grain shown). It's disguised to look just like a lighter, but it's actually a vape battery.
Unlike other vape pens that expose the cartridge mouthpiece, the MagicBox has a lid that completely conceals the vape cartridge. Not only does this protect your cartridge, but it also keeps it sanitary and free of debris that can clog up the mouthpiece.
Standard Features
3 setting voltage control
Pre-heat option
Auto shut off after 20 minutes of discontinued use
Cartridge window
Five designs available (Rosewood shown)
What's Included
1x Universal battery
1x Refillable cartridge (CCELL cartridge)
2x magnetic adapter rings ( 1 short / 1 middle)
1x micro USB charging cable
User manual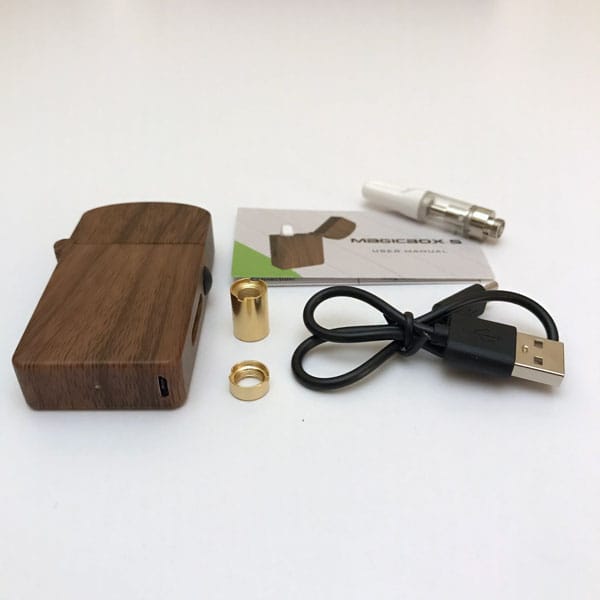 Tech Specs
Dimensions: 40.2mm x 16.0mm x 76.25mm
Weight: 1.15oz (without cartridge)
Cartridge volume: 0.5ml capacity (note: NOT compatible with 1ml cartridges)
Compatibility: works with most vape cartridges (diameter<11.4mm, height<64mm, volume <= 0.5ml)
Battery: 650 mAh
Materials: plastic body, glass cartridge with plastic mouthpiece
Output voltage: voltage ranges adjustable to 3V/3.4V/3.8V
How to use
Choose the size of your magnetic attachment based on the height of your cartridge.
Gently screw one of the two magnetic adapter rings onto your 510 threaded cartridge and drop into the battery. The magnetic hold will keep your cartridge firmly in place.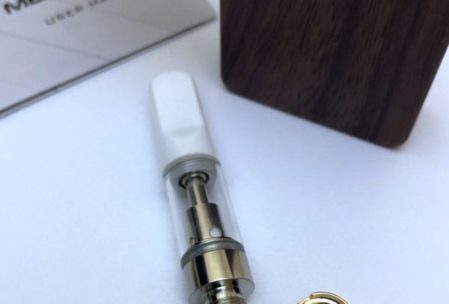 Press the power button 5x repeatedly to power it on or off.
Note: after 20 minutes of discontinued use, the battery will automatically power off to conserve battery life.
To choose your voltage, press the power button three times to change the setting. The light indicator displayed in the cartridge window will turn green for low, blue for medium and red for high.
My Experience
I got a great amount of vapor on the lowest setting, but for a stronger hit, the medium (blue) setting seems to work best.  I found the high setting burned the oil a tad too much. With just a gentle draw, I pulled satisfyingly large clouds of vapor.
The three voltage settings allow the user control over their vape experience, and even with the more viscous (thicker) oils, the optional 12-second pre-heat setting allows for easy vaping – even with older cartridges that have been sitting out!
Great Flavor Transfer
In testing the Vangecco Magicbox-S, I used two different vape cartridges and found the flavors came through beautifully. The first cartridge used was some cannabis oil from Humboldt Farms.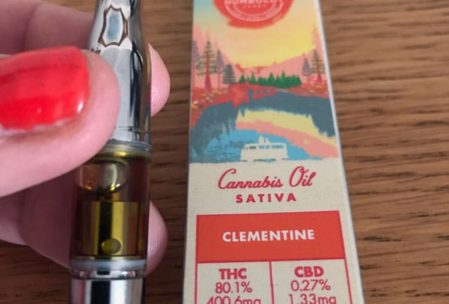 The second cartridge I used was the empty cartridge that came with the MagicBox vape kit. I filled it with some Chocolate Glazed Donut CBD vaping liquid from Hemp Bombs. Hemp Bombs CBD liquid is on the thinner side so I switched to the low (green) setting and had great success.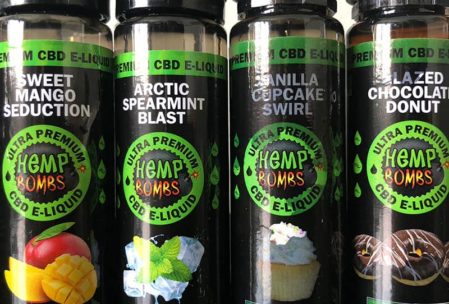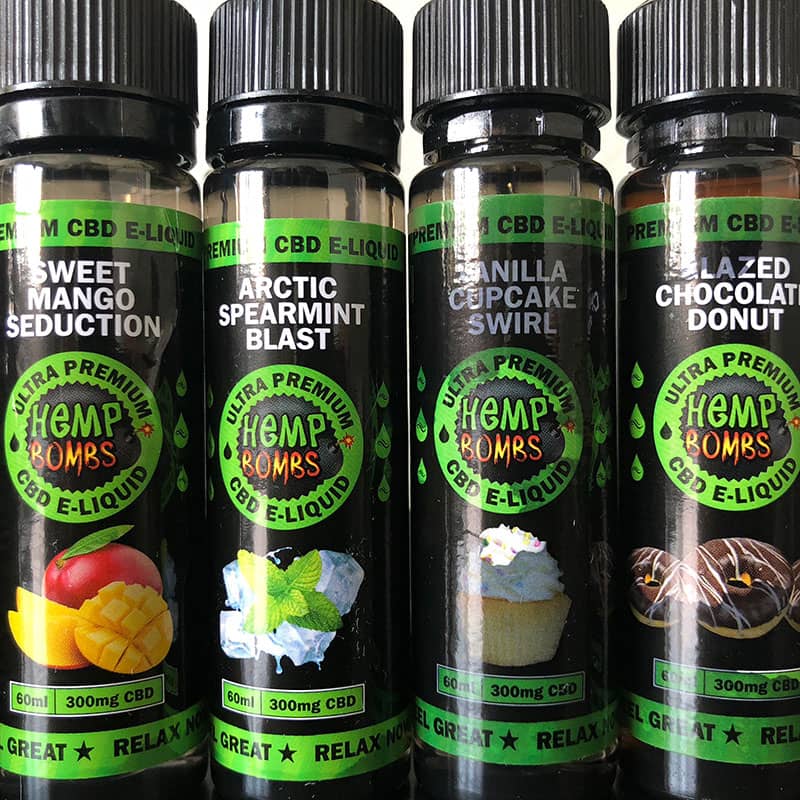 Upon closer inspection, the materials and design of the Vangecco MagicBox could use some improvements.
Quality of Materials
The plastic body feels flimsy at the hinge, and I'm not confident it would survive falling to the ground more than once. The seams on the body of the Magicbox-S don't quite line up, which disturbs what could be an aesthetically pleasing device. With that said, The Zippo-like appearance is very cool in how stealth it is, and I enjoy the faux wood grain look as well as the satisfying feeling of flipping the top up and down when I use it.
Great Battery Life
The battery life is pretty substantial and I was able to use the Magicbox-S for an entire day and a half without needing to recharge it, and that's with heavy use.
I love that the magnetic adapters allow for different lengths of 0.5ml cartridges (mouthpiece sizes can vary), but found that cartridges with shorter mouthpieces can be challenging to grip when you need to remove them from the battery. However, this is easily solved using a simple kitchen glove or thin cloth to grip. Be sure to use the longer magnetic adapter if you have a short vape cartridge.

Final Thoughts
The Vangecco MagicBox does the job: it produces great vapors and clean flavor. The battery life is excellent and the Voltage control useful.
But in light of the flimsy materials, I found it to be a bit more novelty than quality. Especially since Vangecco offers other Zippo-like vapes made from higher quality materials that make more sense for your money.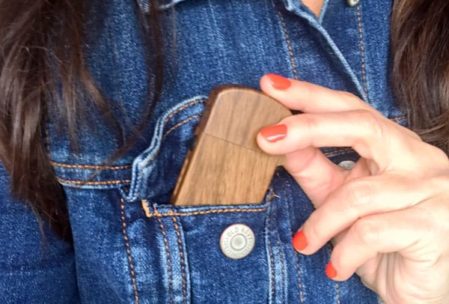 However, the device works well and is highly portable, having stood the test of time banging around in my purse and pockets without showing a single scratch. The battery life goes almost 48 hours and let's face it; it's adorable.
Price & Where to Buy
The Vangecco MagicBox-S is available to order online directly through Vangecco for $25.99.
Use code "VAPELIFE" for 20% OFF your entire order.
All Vangecco products are backed by a 6-month warranty with proof of purchase.
Many other vapes and styles available as well. Vangecco offers a higher end MagicBox in metal.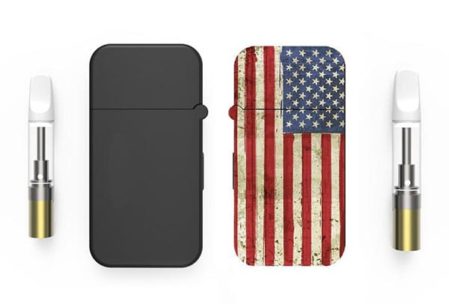 Vangecco MagicBox-S Vape
$25.99