G Slim Concentrate Vape Pen by Grenco Science
Posted on:
November 2, 2016
/
If you like the intense high from dabbing concentrates and are looking for something a little more discrete and portable then the G Slim Concentrate Vaporizer is for you! The G Slim Concentrate Vaporizer is a well made, affordable and portable electronic concentrate vaporizer.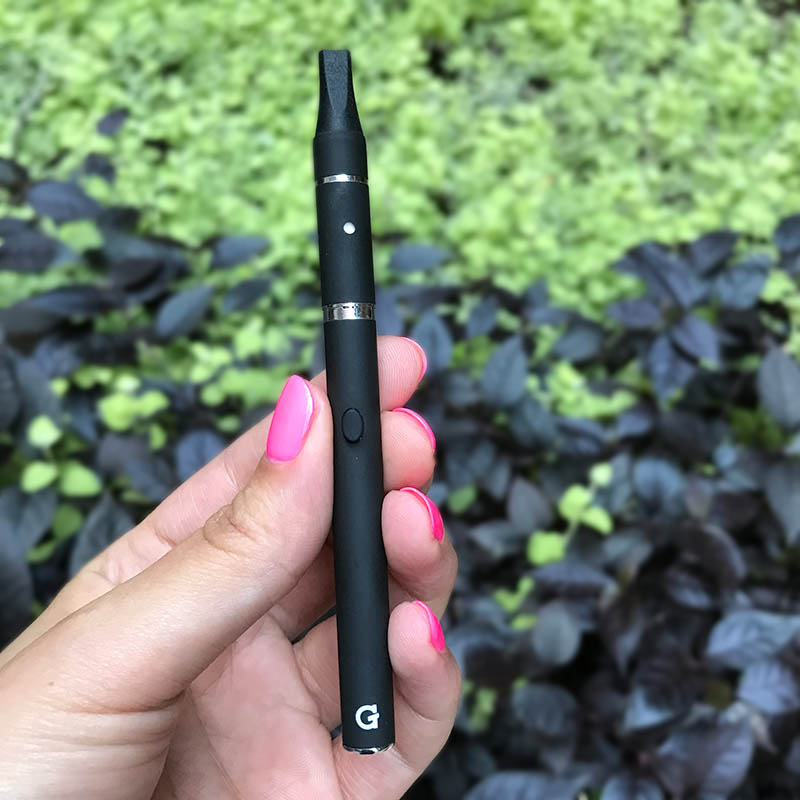 This vape is part of the new G Slim Series by Grenco Science, meaning that with one battery, you can dab, vape flower and enjoy your favorite vape-able oil! And you can have them all for under $50 – it's genius! Check out this nifty short sales video from Grenco.
Design & Use
All the vape pens in the G Slim Series are slim, sleek and small. The battery has a single push-to-vape button and the tanks have a flute-like, flexible mouthpiece that is smaller in diameter than some other pens out there. Getting big hits is dependent on how long of a pull you take. Due to the slim size of the pen, the chamber for product is small, but it's so easy to use that refilling is a breeze. Simply unscrew the mouthpiece to reveal the chamber.
One word of caution: because the parts are not removable, depending on how clean your concentrate burns (and if you suck it dry!), you may find that the chamber starts to fill with remnants of each vape sesh. Not necessarily a bad thing, but if you're trying to vape specific strains at different times, this most likely isn't the pen for you. However for those of us who don't mind mixing it up and will put a little elbow grease into keeping our vape gear clean, Grenco has an ingenious little cleaning tool available on their site which will help extend the life of your G Slim pen.
Grenco Science puts the durability of the G Slim Tank at approximately 6-8 weeks which isn't bad considering the low price. The electronic components are backed with a 1-year warranty. They also have a customer service 1800-number and live chat on their website for questions and comments.
What's Included
Each pen in the G Slim series, available in dry herb, liquid vape and concentrate varieties, costs only $19.99 and comes with:
1 x tank
1 x battery with an On/Off feature to safeguard against inadvertent activation
1 x G Slim Tool
1 x wireless USB Charger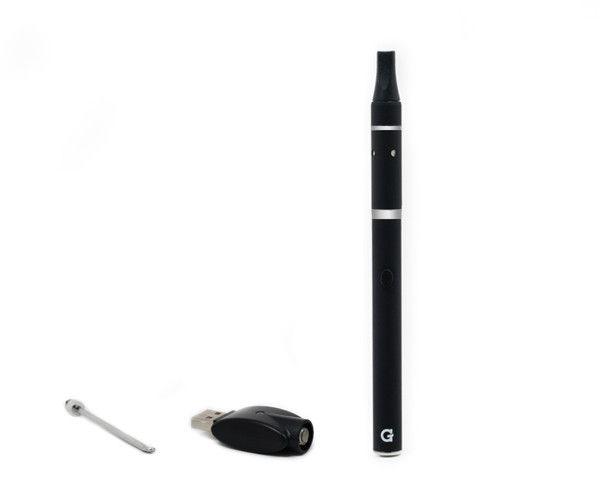 Price & Where to Buy
The G Slim Series and other Grenco products can legally be shipped worldwide because they don't include any cannabis oils or concentrates. All G Pen products are available through the Grenco Science website. Additional tanks are only $9.95.

Prefer smoking flower or dry herb? Check out our reviews on the Grenco Science G Pen PRO and G Pen Elite dry herb vaporizers. They are both very well performing vapes at competitive prices.
About the Company
Grenco Science has been in the portable vaporizer game for years. Their product line includes both a pro line of products for the serious connoisseur and the easy to use vaporizers made for the casual user. Grenco Science was one of the original companies to come out with a pen-style vaporizer. Their original product, the G pen, won the Los Angeles Cannabis Cup in 2014, and they continue to revolutionize their product line.
To give back to the community, Grenco Science established the Charity Series, a collection of products tied to nonprofit organizations wherein a portion of net proceeds are donated with each purchase; and the Artist Series, an installment of collaborations with industry leading artists and brand ambassadors. Grenco also runs several collaborations with well known names: They are currently running collaborations with Snoop, Official Crown of Laurel, a headwear brand focusing on skate, street, and DIY fashion aesthetics, and Skate Mental, a street wear and deck brand for the sophisticated skater.

G Slim Concentrate Vape
$19.99
Pros
Crazy Easy to Use
Interchangeable Tanks
Portable
Affordable
Small size
Cons
Small Chamber
Thin Mouthpiece
Difficulty in Complete Cleaning