Clout Ki – Key Fob Vape Battery
Posted on:
July 7, 2018
/
Have you ever wanted an incognito vape battery? Well, here it is.
Clout Ki was designed to provide you with your very own discrete vape battery.
Designed to look just like the key fob for your car, the Clout Ki blends right in with a set of keys. The Clout Ki battery provides you with your full cannabis vaping experience that you can take with you on road trips, to concerts, and to festivals.
The Clout Ki is incredibly stealthly and comes with a built-in charger so you never lose it.
What's Included
Keychain battery
Built-in USB charger
Standard Features
The Clout Ki has a decent battery storage capacity of 350 mAh. Recharging the battery is easy, thanks to the Ki's conveniently built-in USB cord. This vape battery is also compatible with most 510 threaded vape cartridges.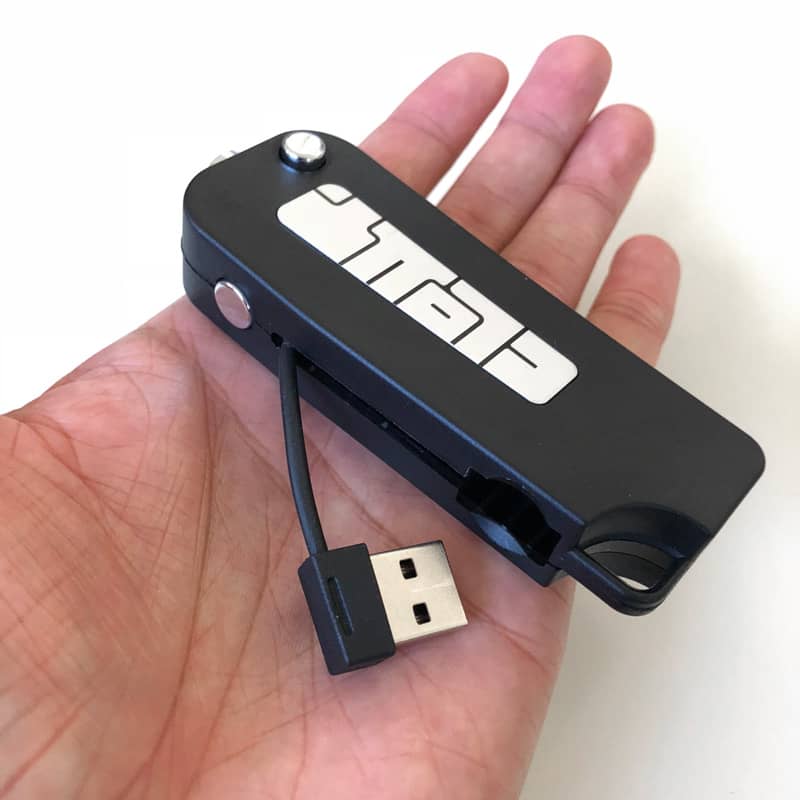 The Ki vape battery design features one push-button for simple use. Five clicks powers on and another five to power off. With a click of the side-button, the Ki's spring-loaded action flings out the inserted cartridge to start puffing.
The Clout Ki is light, discrete, and easily accessible as it can hook onto your car key ring.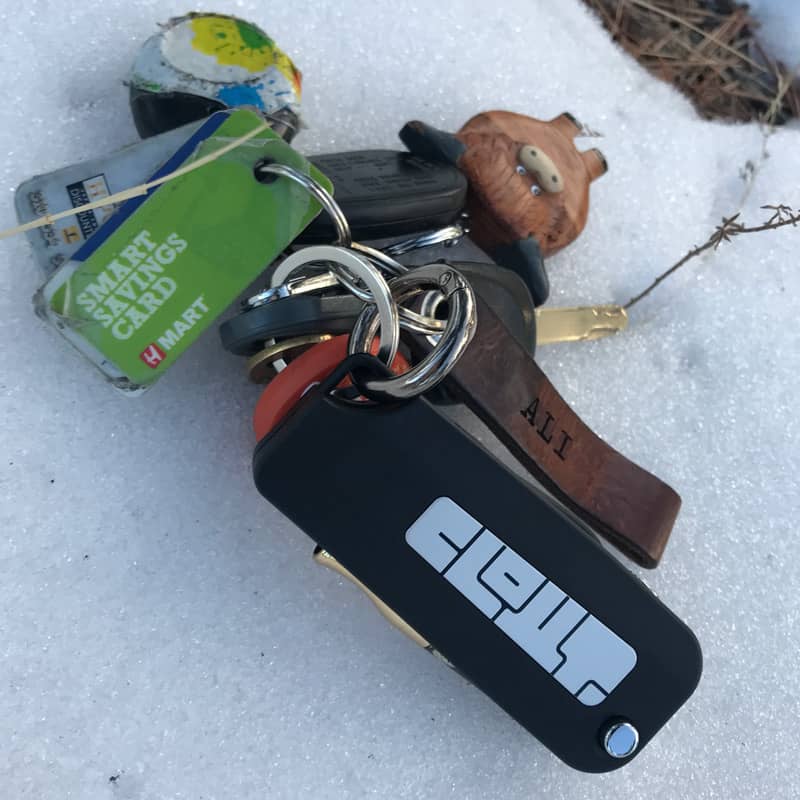 Our Experience
We absolutely loved our experience with the Clout Ki rechargeable battery.
We love how the Clout Ki fits perfectly in your hand, slips right in your pocket, and blends in with your keys. The design of the Clout Ki is amazing as Clout's considered the needs of their consumers, making it easy to use with a standard pre-filled cartridge.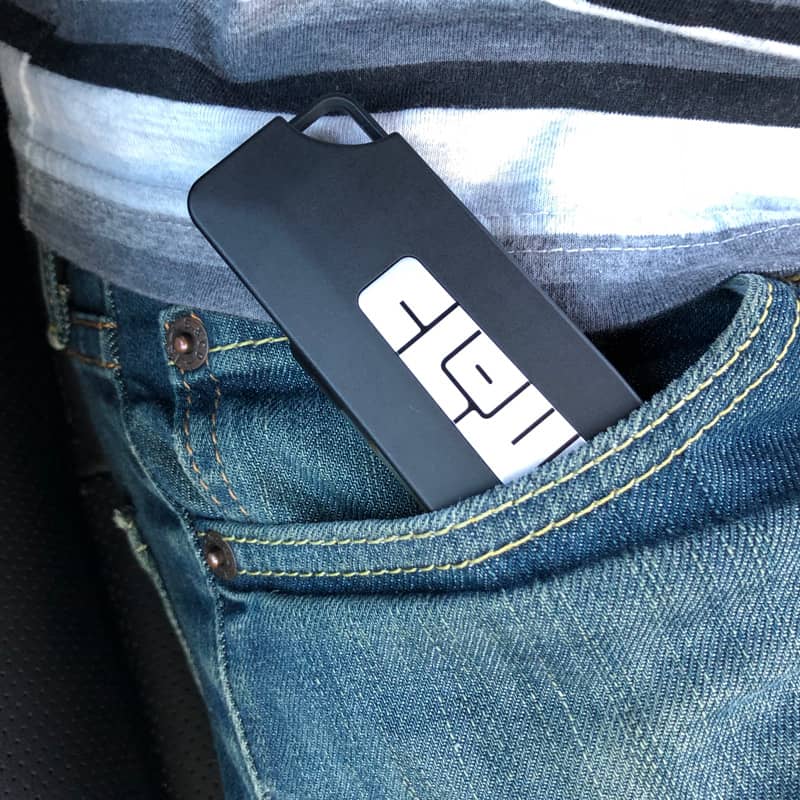 The battery requires zero maintenance and using it is very intuitive. We used the battery with an Indica XXX OG cartridge from Storch Labs and had amazing results. From the built-in charger to the hidden cartridge, the Clout Ki battery is all you need.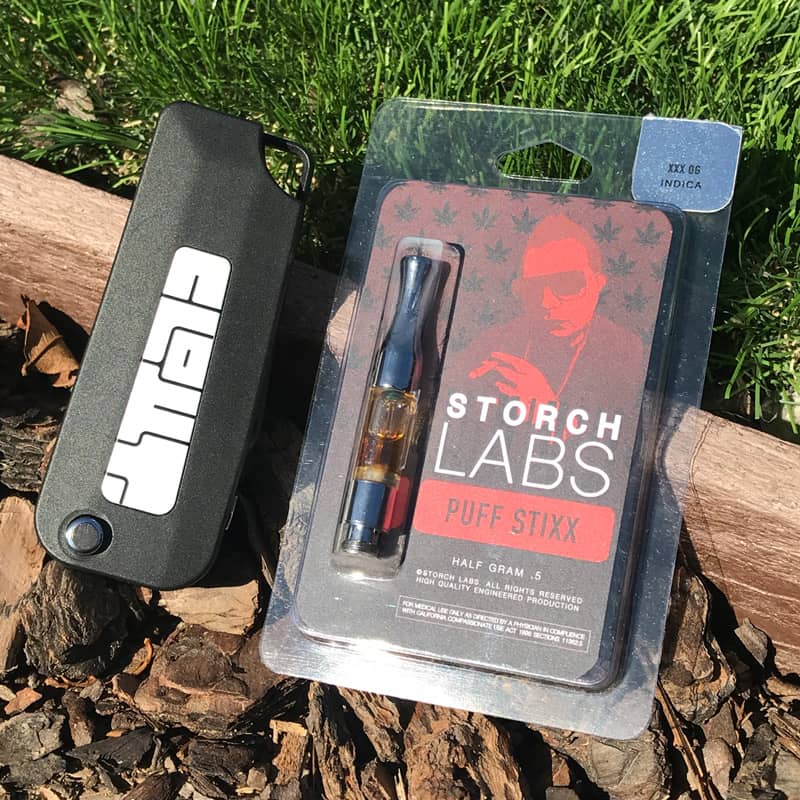 Despite its discrete look and great design, we did notice that the battery was a tad weaker than normal in terms of vapor production. In order to get a full hit, you have to inhale for longer than usual. It would be great if it had variable temperature control for those of us who like those more full-bodied hits.  Luckily, Clout also offers a variable voltage key fob vape battery.
Although this vape battery only has one volt setting, the seemingly low setting did do a good job transferring the delicious flavors from the cartridges we tested. We tried the Clout Ki battery with several other cartridges as well and had incredible results. The hits were not as easy on the throat but we think this is partly due to the cartridges used, not necessarily the Ki battery.
Final Thoughts
The Clout Ki is a pretty damn cool vape battery for vape cartridge lovers.
We could tell that a lot of work and thought went into the design of the Clout Ki battery, making it one of the best, most discrete, day to day vape cartridge batteries you could have.
We highly recommend this vape battery to any cannabis user that appreciates discretion.
Price & Where to Buy
The Clout Ki battery is available online via Clout Products for $39.99.
Clout now offers an upgraded version, the Clout Ki v2 which has three adjustable voltages and is available in two styles: Gold or the limited edition Oil Slick.

Use code "vapereview15" for 15% off your order.
See more of our Clout product reviews.
You may also be interested in these basic cannabis oil vape pens and similar key fob style vape batteries such as the Mini Max at VaporNation.