Affiliate Disclosure: Cannabis Vape Reviews is supported by readers like you. We may earn commissions for purchases made through our links. Learn More
Cannabis consumption continues to rise all over the world. If you ask people why they use cannabis, you'll get at least a dozen different reasons. Let's consider the most popular of them.
Cannabis is used by many people for treatment purposes as studies suggest that it may have numerous medical features. Some people say that marijuana helps them to deal with different physical and mental conditions, like inflammation, anxiety, and stress. Moreover, cannabis is considered as a remedy that beats insomnia and even deals with epileptic seizures.
Some individuals consume cannabis due to spiritual reasons. According to Atharvaveda, a sacred Indian text, marijuana is listed as one of the 'five holy plants.' Some ancient Chinese texts state that marijuana 'lightens' the body, and enables an individual to communicate with spirits. Today, some people believe that cannabis helps them to get spiritual and soothing visions.
Cannabis 101: How is Cannabis Used?
Cannabis involves two main types of cannabinoids, they are tetrahydrocannabinol (THC) and cannabidiol (CBD). THC is a psychoactive compound that induces euphoric feelings commonly called 'the high', while CBD has a relaxing and calming effect.
If you have no experience with using cannabis, choose a strain that contains less than 20% THC. The CBD-to-THC ratio is usually represented on product packaging labels. You can also see it on lab certificates of licensed cannabis brands.
The optimal dosage of cannabis is key to getting the most benefits and least adverse effects. You should experiment with dosage to find your minimum effective dose and try to avoid consuming marijuana beyond the point of reaching your desired level of high effect. Otherwise, you will build a cannabis tolerance and will need to increase your cannabis consumption just to achieve the same high.
The Most Common Benefits of Cannabis
Cannabis is used for wide range of therapeutic benefits, but here are some of the most common reasons for using cannabis:
Pain Management
Cannabis is an effective remedy for chronic pain relief and is widely considered safe. It's a great alternative to addictive opiates like hydrocodone which can cause more serious cardiac and respiratory issues. Opiates can also be overly sedating, so patients often prefer cannabis instead, as it doesn't make them completely disengaged from their routines.
Muscle Relaxation
As cannabis is considered to be an effective muscle relaxant, people believe in its ability to lessen tremors in Parkinson's disease. Many athletes and high performers also find that THC and CBD can help with recovery from injury and tough workouts.
Stimulating Your Appetite
Cannabis can be highly effective for helping some people deal with nausea and loss of appetite. Specific cannabis strains are known to increase appetite and have been reported as causing "the munchies". Because of cannabis' ability to stimulate appetite, it can also be used to help maintain healthy weight.
Bone Hardening
According to the Bone Research Laboratory in Tel Aviv, medical marijuana helps strengthen bones and reduce the risk of bone break in the future.
PTSD (Post-Traumatic Stress Disorder) Management
There is promising research regarding cannabis use for treating PTSD symptoms in veterans. Many veterans report the effectiveness of marijuana in post-traumatic disorder treatment.
Boosting Your Mood
Some people suffering from depression affirm that cannabis helps them stabilize mood and ease depression symptoms.
Suggested Cannabis Use from a Medical Professional
While there are many claims regarding the medicinal benefits of cannabis, you should always consult a medical professional before treating a health condition with cannabis. Although widely considered safe, there can be some negative side effects or drug interactions with using cannabis. Ask your doctor if cannabis use is right for you.
The Most Common Ways to Consume Weed
Vaping Cannabis
People can vape different forms of cannabis, such as dried flowers, THC liquids, oils, and waxes. With vaping, marijuana is heated just below the point of combustion, so its active compounds can be inhaled as a vapor instead of smoke. Vaping cannabis is considered less harmful than smoking because it does not produce the same toxic byproducts – you inhale less plant materials and maximize the use of active cannabis compounds.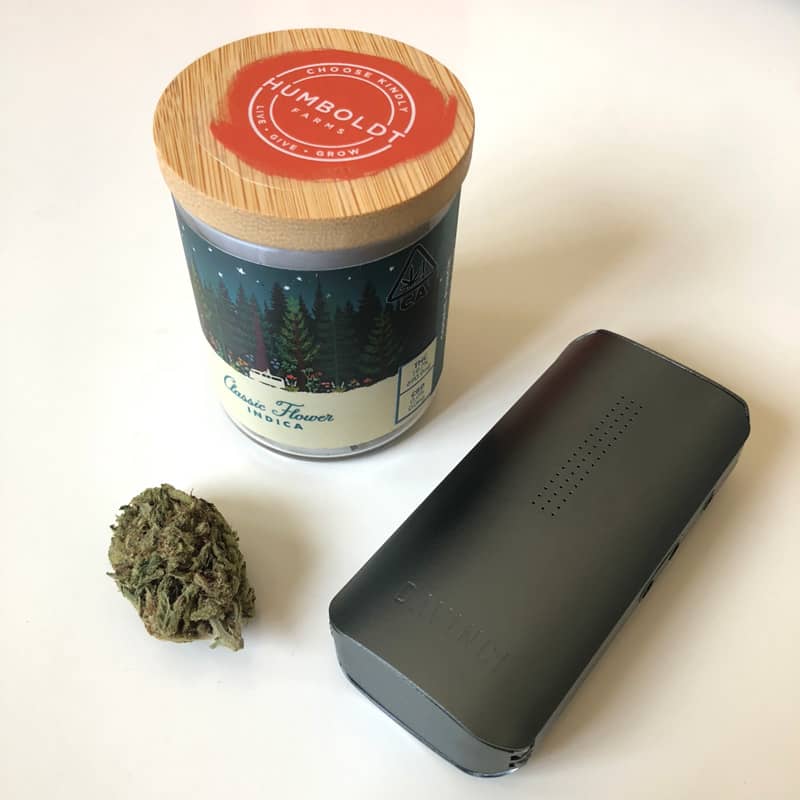 Vaporizers are a preferred method of consuming cannabis for several reasons. Some users find that vaping provides a better high experience compared to other methods of using cannabis. Unlike smoking, vaping is very discreet as it provides a clean taste and produces minimal odor.
Smoking Cannabis
Smoking cannabis is the traditional and most common method of using cannabis. One needs to roll weed into a joint with the help of rolling papers and then smoke it like a cigarette. Another popular way of smoking marijuana is by using a pipe or a bong. You can also smoke weed in a blunt, which is basically a cigar rolled with cannabis instead of tobacco, or a mixture of these two. Some people prefer smoking cannabis in bubblers or other water pipes.
Ingesting Cannabis
Edible cannabis products can be infused in almost anything these days – cookies, candy bars, cakes, brownies, gummy bears, and even cereal. Moreover, cannabis oil can be added to beverages like tea or soda. Ingesting cannabis is a great alternative to those with sensitive lungs or those that want to avoid inhaling smoke or vapors.
You won't feel the effects of ingesting cannabis immediately on the contrary to smoking or vaping. While smoking, THC is directly delivered to the brain after an inhale. About 50-60% of the cannabinoids in your weed are quickly absorbed into your bloodstream. Eating cannabis products, however, means that cannabinoids must be digested and processed by your liver before entering your bloodstream.
THC is metabolized by the liver and converted into 11-hydroxy-THC which is very efficient at crossing the blood-brain barrier. It results in a stronger high compared to the one caused by smoking. Also, as the body takes time to digest cannabis, the onset of psychoactive effects takes much longer at 30 minutes or more. Once you've reached the peak high effect, the experience can last significantly longer in duration at about three to five hours or even longer.
Cannabis Tinctures & Sublinguals
Tinctures are liquid cannabis extracts. They are typically based on alcohol or MCT (medium-chain triglyceride) oil. Using a tincture allows more accurate control of the dosage and allows for faster absorption. Tinctures are great for inducing fast-acting effects without the risks associated with smoking.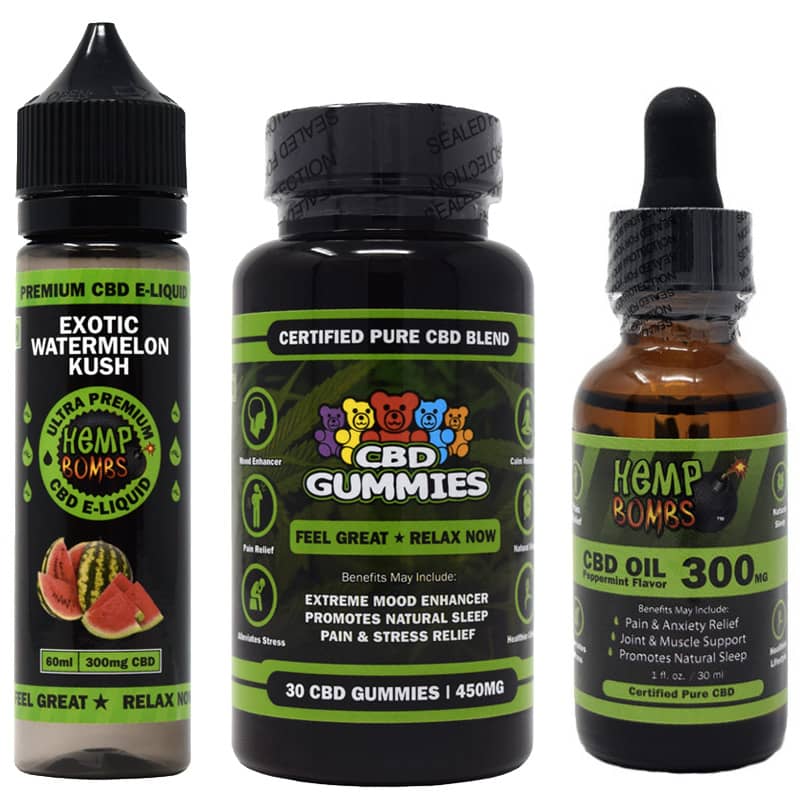 Typically, they are consumed sublingually, so you only need to place three or four drops of the tincture under the tongue. Tinctures are absorbed into the body almost immediately so you can instantly feel their influence. Tinctures are widely available in various ratios of balanced THC and CBD formulas.
Cannabis Topicals & Creams
Topicals are cannabis-infused substances, such as oils or balms, that are used externally by applying to the skin. Topicals are used to help to manage localized pain, inflammation, or soreness. This class of cannabis products don't provide cerebral stimulation – so they don't make people 'high'. Due to their non-intoxicating properties, they are often used by patients who want to get only the therapeutic benefits of cannabis without euphoria. Topicals are a great solution for people who want to have a clear mind and localized relief.
Where to Buy Cannabis
To get cannabis, you can buy it at a local dispensary or order online in states where cannabis is legal. If you are in a state that has legalized cannabis, such as California, Nevada, Washington, or Colorado, you can find nearby shops with the help of online directories like Leafly or WeedMaps.
Ordering Cannabis Delivery
There's now many legal delivery services that offer convenient cannabis ordering as well. For instance, Medmen is a popular cannabis chain with several locations in multiple states. They have brick and mortar storefronts that also offer delivery. If shipping cannabis is allowed in your state, you can get it straight to your door! Eaze is another popular delivery service for California.
If you're in Canada, you can place mail orders for delivery through services like Herb Approach.
Ordering CBD Online
If you're in the market for buying CBD, it's much easier to get anywhere in the United States. Hemp-based CBD is widely available online and can legally be shipped across the United states. However, products containing THC are not as easily accessed in every state.
Ordering Vaporizers
The good thing about vaporizers is that they're available online to everyone. Order your vapes from trust and authorized retailers such as Vape Parts Mart or Vapor.com.
Where to Order Weed Delivery in California
About the guest author: Tia M is
is a content
editor and regular contributor at AskGrowers
.