Smoking Versus Vaping: What's the difference?
Posted on:
January 15, 2018
/
Categories: Uncategorized
What's the difference between vaping and smoking cannabis?
Vaping cannabis can feel vastly different than smoking cannabis (combustion), but many factors will affect your experience.
The short answer: Vaping typically feels easier on the throat and lungs as vapor is much lighter, cooler, and smoother than smoke. Cannabis vapor also tends to leave behind less of an aftertaste and virtually no smell once the vapor has fully dissipated. As for the psychological effects, smoking flower/buds can often produce a much "harder hitting" high effect. Although, advancements in vape technology and cannabis extractions allow for alternative methods of consuming cannabis at concentrations that can absolutely get you really, really high.
Smoking cannabis burns plant materials that can irritate the throat and lungs. However, because the natural plant materials are still intact with raw flower, inhaling the full spectrum of your cannabis (cannabinoids and terpenes) will produce both a different psychological effect and physical sensation on the body when compared to vaping.

To further complicate the experience, there is a large variety of vaporizer devices and vaping methods to consume cannabis. There's too many to name here, but to give you an idea – there's dry herb vapes, wax vape pens, basic 510-threaded vape pens that use pre-filled cannabis oil vape cartridges, and a method called dabbing which involves highly potent, concentrated cannabis extracts.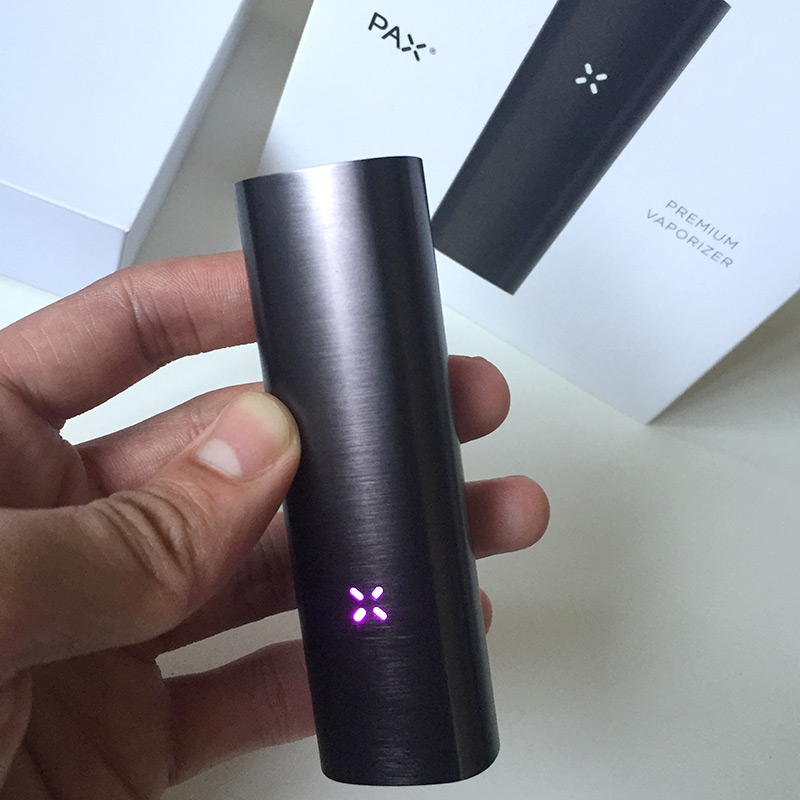 There are over 80 cannabinoids and varying terpene profiles (depending on strain and quality) that also play a role in the cannabis effect you will feel. Each of these molecules has a unique boiling point. Vaping will allow you to have take advantage of this, allowing more control over your experience.
Some vaporizers feature variable voltage settings and more advanced vapes (like the G Pen Elite and FireFly dry herb vaporizers) allow temperature control to the exact degree.

This will also effect the high feeling as well as the smoothness on the throat and lungs. The feeling of smoking cannabis is dependent on the strain, while the feeling of vaping can vary wildly based on these factors.