Affiliate Disclosure: Cannabis Vape Reviews is supported by readers like you. We may earn commissions for purchases made through our links. Learn More
Features Comparison
NEW and improved (2022)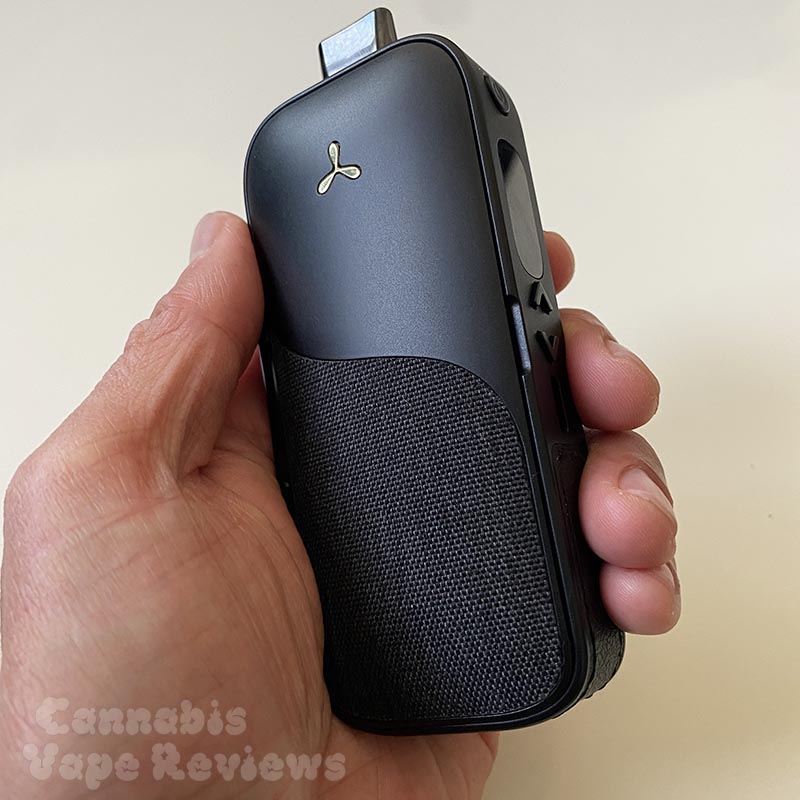 AirVape Legacy PRO
Wax & Flower Combo Vape
Check Price
Bottom Line
NEW and improved AirVape Legacy PRO has better battery life, airflow, hinges and structural improvements. NEW built-in disc to adjust the chamber size.
It's redesign allows for easy maintenance and better performance.
Pros
LCD screen
Vapes both flower and concentrates
Precise temp control to the exact degree
Beautifully designed with stylish accents
Wireless charging
Removable airpath for deep cleaning
Includes replacement accessories
Built-in micro-dosing disc
Fewer parts for easier cleaning
Longer-lasting battery life
Improved hinges and structural improvements
Better airflow
Cons
Quite heavy for a portable vape
Requires concentrate pad for wax
BEST LUXURY VAPE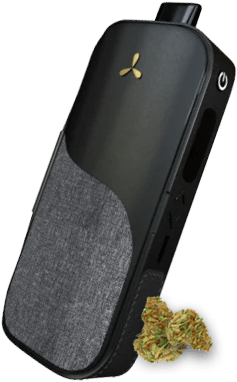 AirVape Legacy
Wax & Flower Combo Vape
Check Price
Bottom Line
The AirVape Legacy is stunning in its design and is easily portable to carry with you.
It features an LCD screen for easy operation and a microdose insert for packing smaller bowls to more closely control dosage.
Pros
LCD screen
Vapes both flower and concentrates
Precise temp control to the exact degree
Beautifully designed with stylish accents
Wireless charging
Removable airpath for deep cleaning
Includes replacement accessories
Cons
Quite heavy for a portable vape
Lots of tiny parts to lose or damage
Requires insert for microdosing
Requires concentrate pad for wax
Head-to-head Specs Comparison
AirVape Legacy PRO vs. AirVape Legacy
Battle of the handheld combo vapes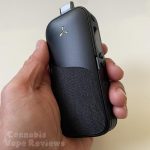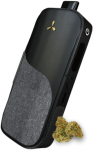 Check Price & Shop Discounts
The AirVape Legacy is a stunningly attractive, hybrid vaporizer with advanced features. Using convection heating, …
Discount with code at AirVape.com
The AirVape Legacy PRO is a hybrid or combo vaporizer that vapes both flower and wax concentrates. This 2022 …
Discount with code at AirVape
Additional Product Photos & Videos
AirVape Legacy PRO (2022 – latest generation)
AirVape Legacy (Original version)
Verified Customer Reviews
Coming from using mainly heavy hitting butane vapes, the Pro surprised the heck out of me and has quickly become my go to for convenience and efficiency. It's amazing how heavy it hits while the vapor remains cool. It's a very elegant, feature rich device. If this was my first vape I doubt I ever would have looked further. Thanks Airvape taking the time to improve on your original design and creating a great product.

Micheal s. – AirVape.com
I had the Airvape X and it's a great portable unit, but short on battery life and has a slow draw. I upgraded to the Pro and it was a huge step up. Long battery life, smooth draw, easy to clean, and feels very good to hold. I wish the mouthpiece fit a bit snugger, though, since it's easy to knock off. Other than that it's incredible for smooth flavorful hits.

Mike G. – AirVape.com