Affiliate Disclosure: Cannabis Vape Reviews is supported by readers like you. We may earn commissions for purchases made through our links. Learn More
Comparison Overview
Concentrates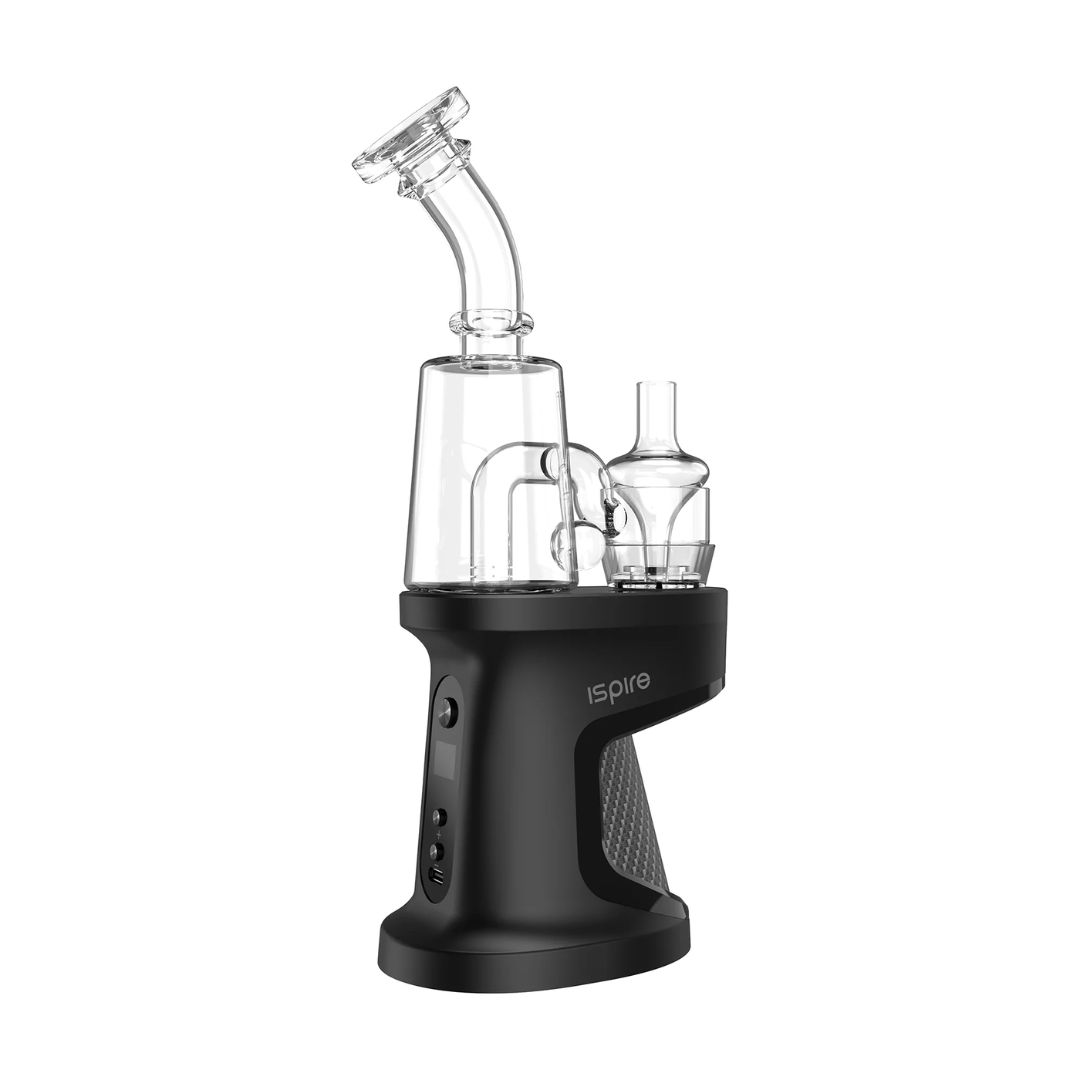 Ispire daab
Concentrates
Check Price
Bottom Line
Ispire daab™ is an electronic rig for dabbing concentrates. It uses induction heating for extremely fast and precise control over your dabs. It features an LCD screen for temp and battery life display. It uses an electromagnetic coil so you'll never need replacement parts.
Pros
Induction heating
Borosilicate glass cups
Pass-through charging
Battery-powered
Wide temperature range
Portable
LCD screen
Precise temp control
Includes hard protective case
Angled carb cap
Magnetic attachments
No replacement atomizers
Cons
Hard to see chamber filling
Does not vape dry herb
Concentrates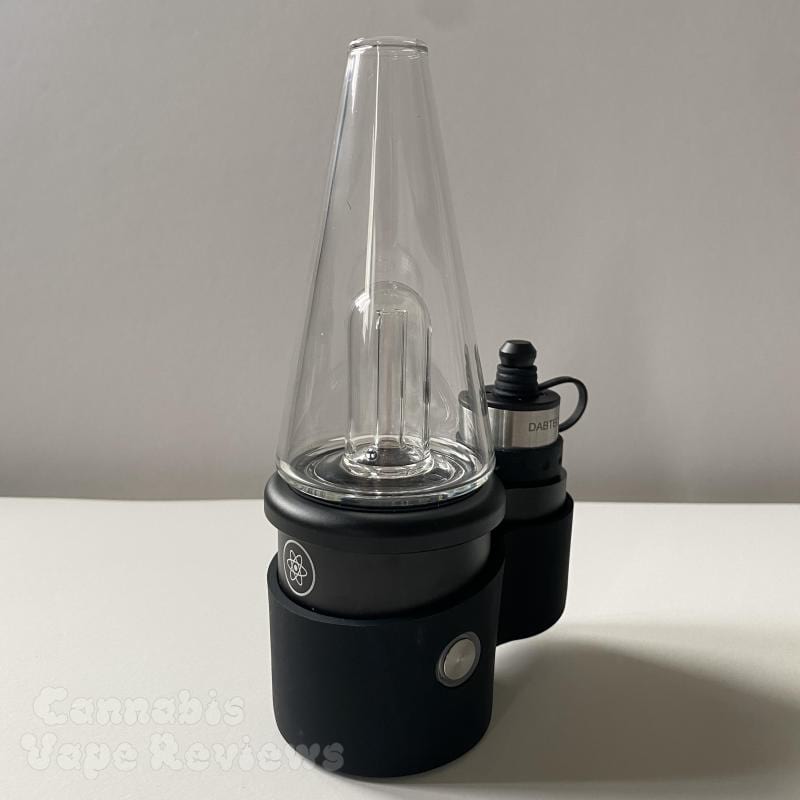 Dabtech Duvo x
Concentrates
Check Price
Bottom Line
The Duvo X is a high-performing e-rig for your wax concentrates at an affordable price. It's 4-temp presets, manual mode, and 3D atomizer give you amazing control over your dabs.
Pros
Simple one-button interface
3D atomizer for even heating
Replaceable atomizers for cheap
4 temp presets and manual mode
Haptic feedback
Easy to control size of your dabs
Large atomizer for big dabs
Built-in carb cap
Battery-powered
Very affordable e-rig
Fantastic vapor quality
Cons
No exact temp control
No pass-through charging
No early battery life indicator
Does not vape dry herb
Head-to-head Specs Comparison
Ispire daab vs Dabtech Duvo X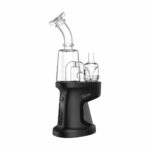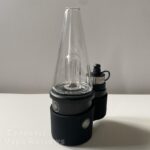 250° to 800°F
280°F to 800°F
9.75″ × 3.5″ × 2.25″
6.75″ x 3.75″ x 2.25″
Shop Vapes & Deals
The Dabtech Duvo X is a portable e-rig for your wax concentrates. This dabbing vaporizer produces fantastic vapor …
Discount with code at ShopDabtech.com
The Ispire daab is an electronic rig (also know as an e-rig) designed to be used with all of your cannabis extracts …
Discount with code
Details Comparison
Both of these e-rigs work excellent for dabbing your wax concentrates. While both vaporizers have different sets of features, the Ispire daab delivers comparable performance to the Dabtech Duvo X e-rig.
Atomizers and heating style
The Duvo X is an affordable e-rig for dabbing that uses a 3D atomizer which heats all sides of the atomizer. This is great as it leaves no wasted wax behind for efficient and economical vaping.
However, atomizers have a limited lifespan and will burn out over time. The upside is that the atomizers for the Duvo X are replaceable for about $10, saving you a lot of money versus overpriced e-rig brands in the same class that require significantly more expensive atomizers.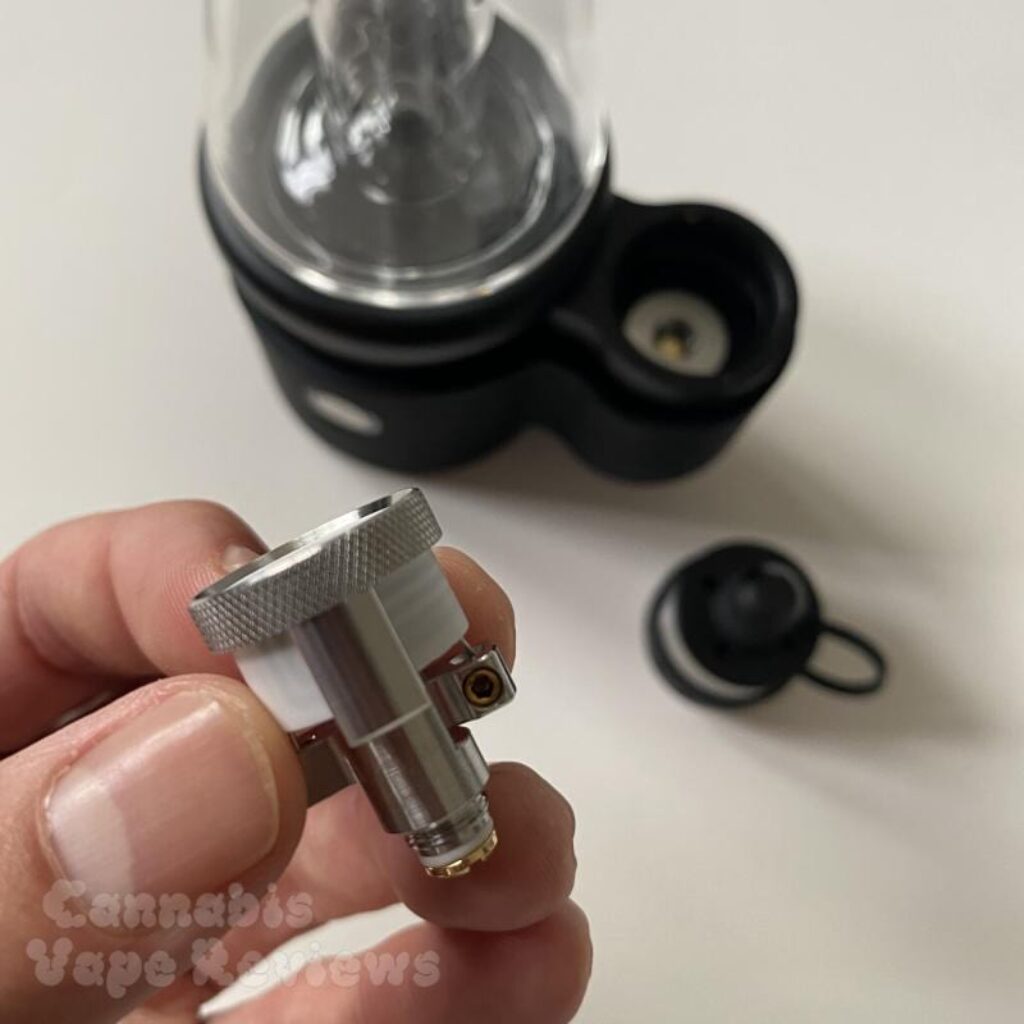 Instead of using replaceable atomizers, the daab device is powered by an electromagnetic coil that heats any metal contained within the magnetic field it generates. For this reason, you only need to use the included induction cups and can do away with replacement atomizers.
LCD screens and temp control
While both e-rigs allow the ability to adjust temperature, the Ispire daab has the edge in this department. Both vapes have a wide temperature range from about 200 to 800 degrees. The temperature can be precisely controlled in increments of 5 degrees which are clearly displayed on a convenient LCD screen.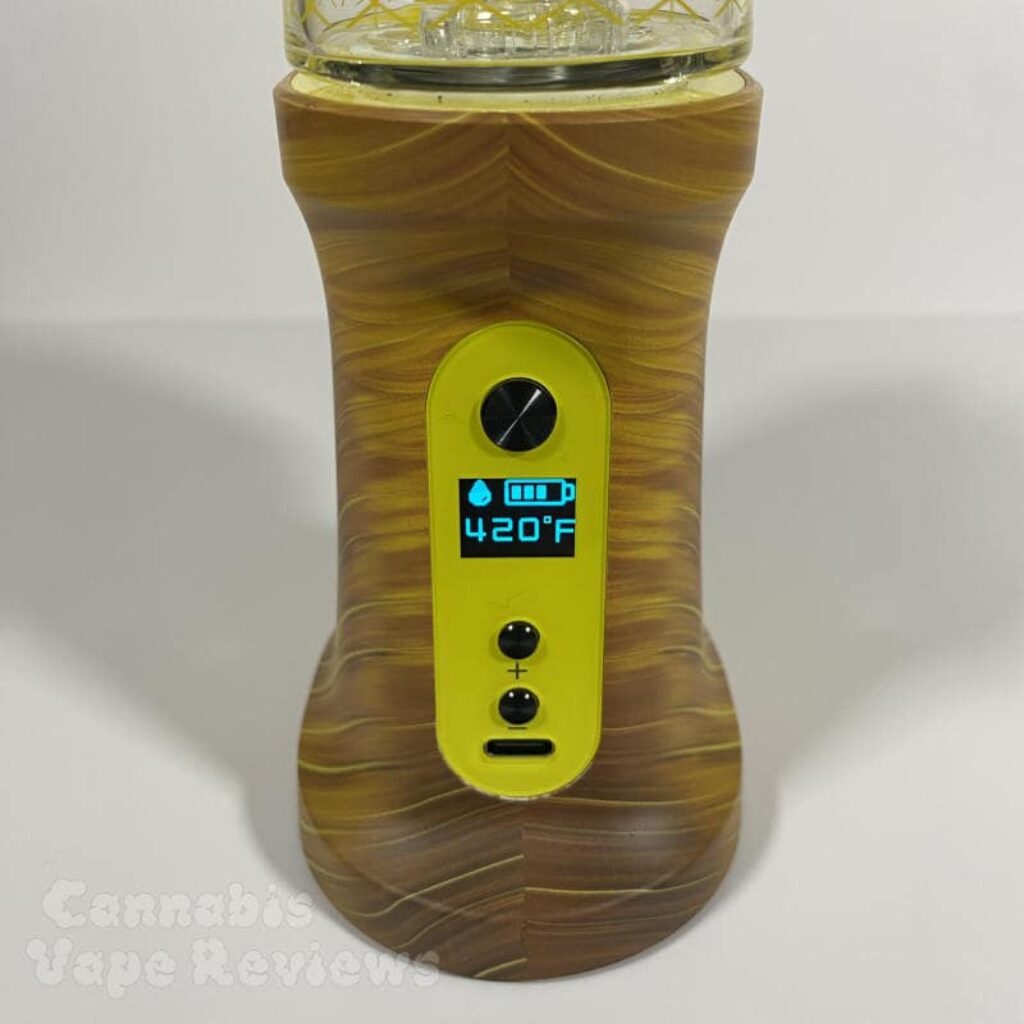 The Duvo X, however, is limited to 4 fixed preset temperatures which are color coded. It does not have an LCD screen. It's easy to forget which color corresponds to what temperature. Also, because the Duvo X lacks a screen and a true battery life indicator, you may find yourself run out battery life when you're least expecting it.
Protective cases
Both e-rig kits include carb caps and a protective case. The Duvo X uses a simple hemp case while the Ispire daab uses a legit, heavy-duty Pelican-style protective hard case.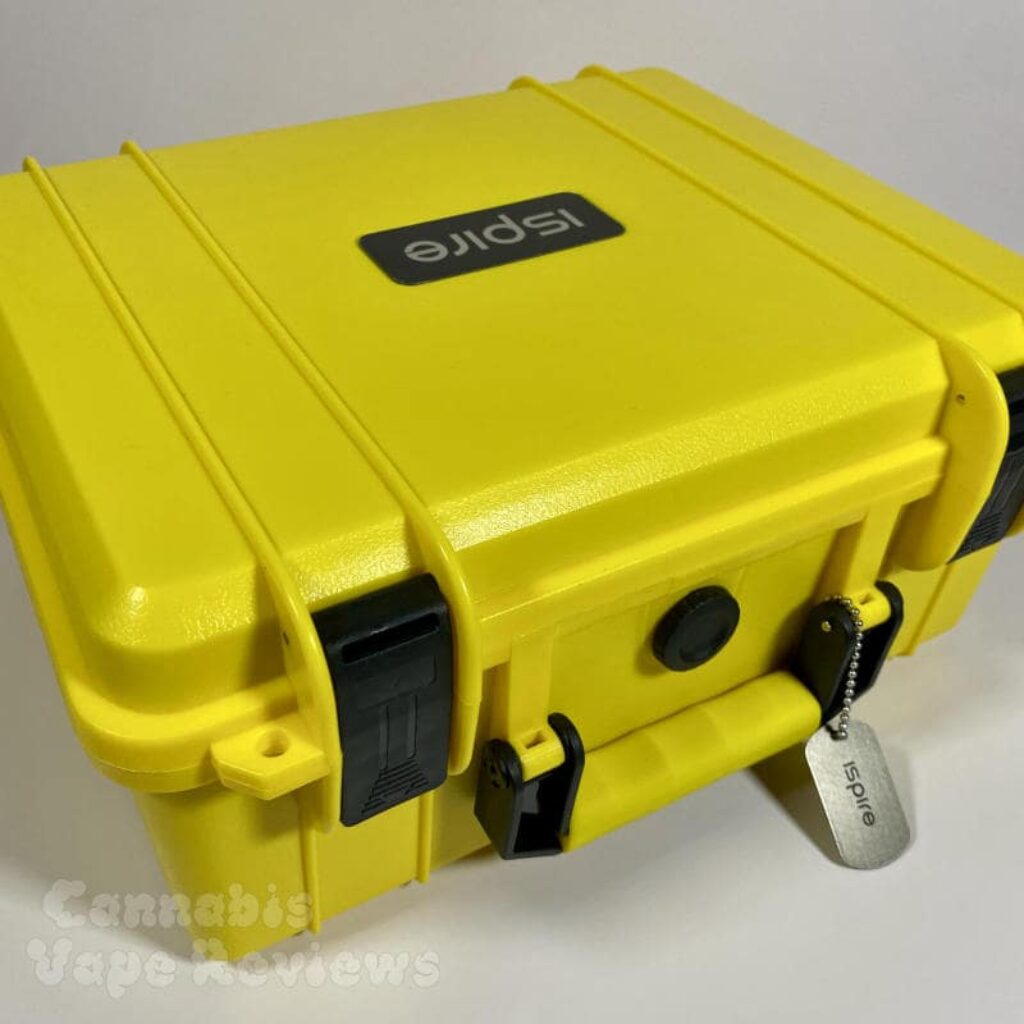 Heating and vapor quality
Both devices heat quite fast and deliver great flavor transfer. It's a pleasure to use these devices because of the ability to use both auto-heating and manual modes. You can easily heat the device to your desired temp, then reheat the device with precise control by holding the heating button for the length of each inhale.
The Ispire looks more like a traditional bong or dab rig, while the Dabtech Duvo X has a unique volcano or pyramid-like shape. The daab is also available in many colors/styles with limited editions available, while the Duvo X only comes in black.
Additional Photos
Ispire daab
Dabtech Duvo X
The Dabtech Duvo X is a portable e-rig for your wax concentrates. This dabbing vaporizer produces fantastic vapor …
Discount with code at ShopDabtech.com
The Ispire daab is an electronic rig (also know as an e-rig) designed to be used with all of your cannabis extracts …
Discount with code