Affiliate Disclosure: Cannabis Vape Reviews is supported by readers like you. We may earn commissions for purchases made through our links. Learn More
Comparison Overview
Wax & Flower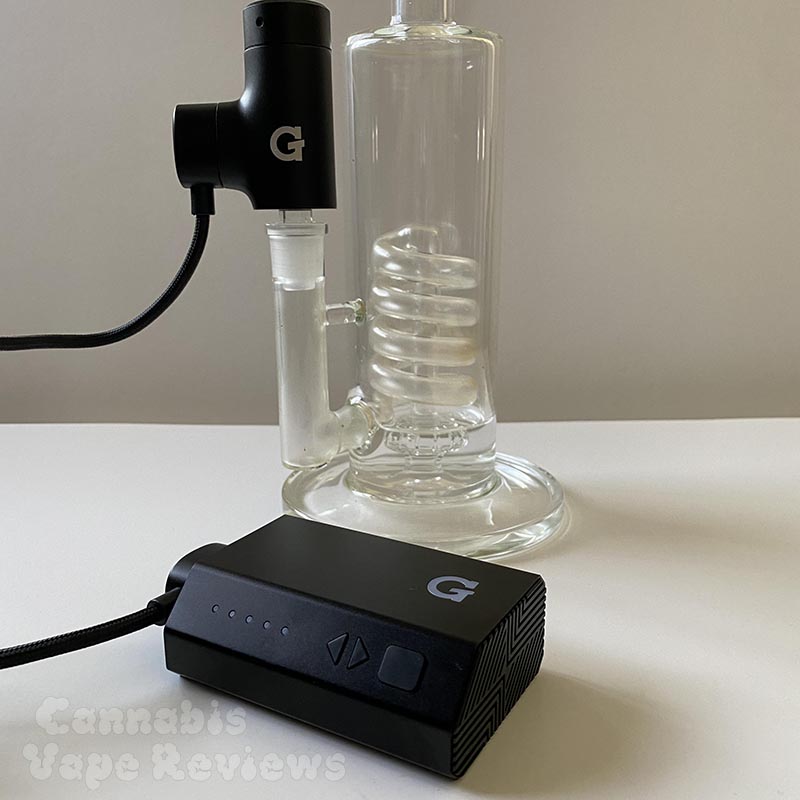 G Pen Hyer
Wax & Flower
Check Price
Bottom Line
The G Pen Hyer is the perfect e-nail is for big dabbers that also want to vape flower. This e-nail that features a high-capacity battery which controls 5x temperature presets. The huge atomizer allows you to take huge dabs and magnetically attaches to the battery for taking precisely controlled hits. It vapes dry herb too by using a separate atomizer.
Pros
Vapes flower and wax
Long-lasting, fast-charging battery
Audible notifications for power and temperature
Braided power cable with easy, snap-in magnetic connections
Fast and pass-through charging
Safe design 
Well-designed
Quality materials
Adjustable temp and timer
Large capacity battery
Safer than typical e-nails by having no exposed heating coil
Dab without a torch
Includes carrying case
Cons
Requires separate tank for flower
No exact temp control
Only includes 14mm joint
Concentrates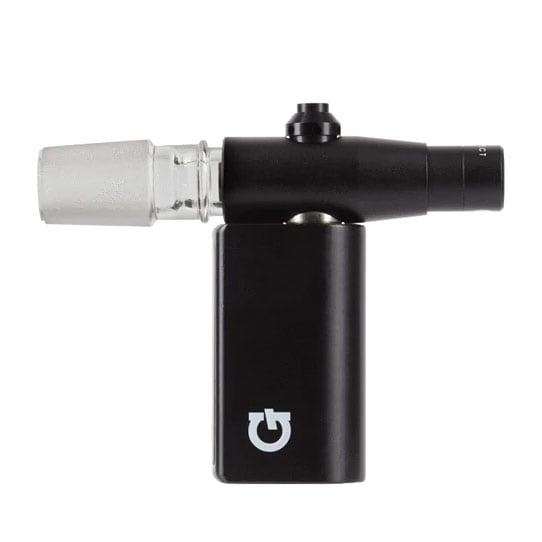 G Pen Connect
Concentrates
Check Price
Bottom Line
The G Pen Connect is a great portable vaporizer for dabbers on the move. It turns any glass water pipe into a dab rig instantly. It's smaller than the Hyer and but still packs quite a punch with the ultimate convenience. You hit it just like a vape pen by holding down the power button for the length of your hit or use hands-free mode.
Pros
Simple to use
Magnetic snap-on battery
Manual and auto-heat modes
Variable volt settings
Great flavor transfer
Long-lasting battery
Reverse airflow carb release
Controlled hits from any rig
Take huge dabs without a torch
Includes protective case
Cons
Needs replacement atomizer
Only includes one size male adapter
Only vapes extracts
No battery-life indicator
Head-to-head Specs Comparison
G Pen Hyer vs G Pen Connect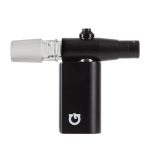 Shop Vapes & Deals
The G Pen Hyer is a portable e-nail that allows you to take precisely controlled dabs out of any bong, water pipe or …
Discount with code at GPen.com
The G Pen Connect is a portable vaporizer that allows you to vape concentrates through any glass rig. Its adapter fits …
Discount with code at GPen.com
Additional Photos
G Pen Hyer
G Pen Connect
The G Pen Hyer is a portable e-nail that allows you to take precisely controlled dabs out of any bong, water pipe or …
Discount with code at GPen.com
The G Pen Connect is a portable vaporizer that allows you to vape concentrates through any glass rig. Its adapter fits …
Discount with code at GPen.com